Under the Fig Tree 500 ml Lampe Berger
Refill for catalytic lamps from Maison Berger with Under the Fig Tree scent. Contains 500 ml
The aroma of Maison Berger Sous le Figuier is a perfume that finds the perfect balance between the freshness of the leaves of the fig tree and the syrupy milk of the ripe fruit. The warm and enveloping atmosphere is given by coconut milk, fig and peach at the top, then the modern bite of hawthorn and liquorice is discovered to adorn the background with violet, lavender and clove. A summer atmosphere in the Mediterranean.
Woody and Gourdmand Perfume
Head Notes: Peach, Coconut and Fig
Heart Notes: Hawthorn and Licorice
Base Notes: Violet, Lavender and Clove
16 other products in the same category:
'Orange Extreme' is a cocktail of vitamins citrus base, to continue in the notes of orange sun of Florida and Fressia, enhanced with green notes. Its surround us wake backdrop background woody notes and gourmand....
This refill of Mathilde M you can recharge your decorative scenteds bouquet many times as you want. Marquise, a delicious blend of wood, spice and soft vanilla. Content 500 ml
Exquisite Sparkle of Lampe Berger is a fragrance that combines the aromas of grapefruit, champagne and patchouli with the floral and energetic notes that evoke that happy atmosphere that we enjoyed during the...
Refill for bouquets from the Italian firm Culti Milano with the aroma 'Era'. Content 1 Liter ERA Perfume The sensation of the senses in a forest where loneliness and tranquility surround us favoring our own self...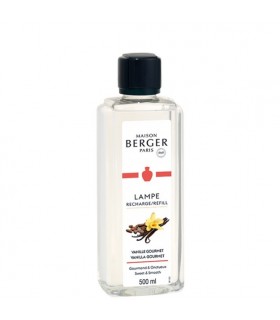 Absolu of Vainille aroma is sweet notes of a perfume that evokes all the aroma of a vanilla bean, sweet and sugary (rum, star anise) notes and envelope heart (Bourbon vanilla pods) and a chocolate background and...
Refill for bouquets of the Italian firm Culti  Milano with the aroma 'Linfa'. Content 1 Liter Iridescence, transparency and vitality. Strength and purity Light and tenacious. A combination between white currant and...
A sparkling scent with notes of cedar and cypress, which is accentuated by notes of citiricos. This composition of Lampe Berger has a content of 500 ml
Recharge for Lampe Berger catalytic lamps. 500 ml content Amour D'Hibiscus is a fruity Floral perfume Head Notes: Bergamot, Pepper, Apple Heart Notes: Rose, Lily of the Valley, Hibiscus Base Notes: Musk, Amber
The jasmine in this composition as a sign of distion, this scent is made vibrant by the combination of jasmine and Ylang, conviertendose in a floral fragacia with fresh and fruity notes. Composition 500 ml
Recharge for Lampe Berger catalytic lamps. Content 500  ml Cherry Blossom is a Floral, Soft and Fresh Fragrance Head Notes: Cassis, Green Alga, Lemon Heart Notes: Cherry Blossom, Rose, Green Tea Base Notes:...
Air fresheners scented solution of the French firm Esteban help to prolong the life of your mikados and ceramic diffusers, scented, being able to choose between the initial aroma of the product, or any other variety... Refill Scented Bouquet by the italian firm  Dr. Vranjes. Content 2500 mlPerfumeThis fragrance blends notes of two precious resins, myrrh and frankincense, wisely combined with the freshness of Bergamot and Neroli...
Recharge for Lampe Berger catalytic lamps. Content 1 Liter Thé Blanc Pureté is a Floral and Musky Head Notes: Bergamot, Cassis Heart Notes: White Tea, Lily of the Valley, Rose Jasmine Base Notes: Cedar White...
Recharge for Bouquets (Reed Diffuser) of the French firm Esteban Parfums, with fragrance 'Iris Cachemire'. Content  500 ml Iris Cachemire is an elegant and unexpected marriage, where vegetal notes flirt with a...
Recharge for Lampe Berger catalytic lamps. 500 ml content Aroma Love is Oriental Floral perfume Head Notes: Orange Blossom, Green Notes Heart Notes: Canker sores, Ylang-Ylang Base Notes: Marine Notes,...
Customers who bought this product also bought:
Solution for catalytic lamp Lampe berger in the collection dream of purity. Without perfume, a basic and practical product to eliminate undesirable odors and freshen your home. 1 Liter
 Lampe Berguer burner replacement. Lenght 47 cm
Refill for bouquets by Mahtilde M. Content 200 ml Antoinette is a fragrance that was imagined as a floral gift and where the union between specially collected honey and a bouquet of jasmine and orange blossom...
With its neo-vintage style, the Lampe Berger Alpha Bleu Impérial case is impressive. Its luxurious design, imagined by Rozenn Mainguené, combines elegance and character. Indeed, its intense color is irrevocably...