Orange and Cinnamon 500 ml Lampe Berger
The aroma of Cinnamon and Orange that provides the freshness of citrus combined with the warmth of spices and candied fruit, and wrapped in sensual notes of amber and white musk. This Lampe Berger composition has a content of 500 ml
16 other products in the same category:
Refill for bouquets from the Italian firm Culti Milano, with fragrance 'Tessuto'. Content 1 Liter. IMAGINE A walk among the blooming stems of a cotton field, caressing the soft flakes. Touch the light texture of the...
Refill for bouquets by Mahtilde M. Content 200 ml Astrée is Shining, romantic and feminine aroma by Mathilde M.. The fresh and sparkling notes of citruses reveal a lighting and solar bouquet of orange blossom and...
Recharge for Lampe Berger catalytic lamps. Content 500 ml Aquatic Freshness is a Citrus Energizing Head Notes: Grapefruit, Orange Heart Notes: Grapefruit, Pineapple Base Notes: Musk, Peach
Perfume for catalytic lamp Lampe berger of the coleccionsueno of freshness. Purity and freshness as a direct blow from the ocean to your home. 500 ml.
A scent of Lampe Berger inspired by the flower of orange blossom, with hints of jasmine that stands out for its lightness and tenderness. Composition 500 ml
Refill for Bouquets by Locherber Milano with aroma Klinto. Contents 500 ml Especially extended in Veneto, the wine Clinto (or clintòn), reached the old continent of America at the beginning of the 19th century. El...
'The aroma 'Rose Élégante' , is a floral and powdery perfume, which brings us elegance and softness of rose petals. Content 200 ml 
Refill Bouquets by the italian firm  Dr. Vranjes. Content 2500 mlPerfumeAmber. Rich and intoxicating fragrance with elegant oriental overtones. The Amber and Iris Flower merge with Cistus, Patchouli, Labdanum,...
Recharge for Lampe Berger catalytic lamps. 500 ml content Amour D'Hibiscus is a fruity Floral perfume Head Notes: Bergamot, Pepper, Apple Heart Notes: Rose, Lily of the Valley, Hibiscus Base Notes: Musk, Amber
Refill for catalytic lamps from Lampe Berger. Content 1 Liter A vibrant fragrance with a very lively head. The citrus sparkle is sophisticated with a pleasant evolution towards a transparency given by the watery...
Air fresheners scented solution of the French firm Esteban help to prolong the life of your mikados and ceramic diffusers, scented,'Figue Noire' is a woody and fruity fragrance . Contents 500 ml PerfumeTop notes of...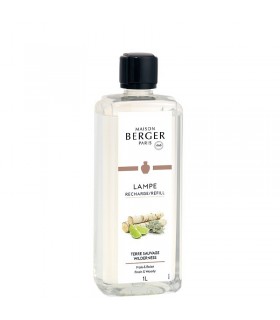 Refill for catalytic lamps from Lampe Berger. Content 500 ml A powerful, conquering and airy fragrance with aromas of tomato leaves along with grapefruit and citrus in the top notes. Patchouli and white birch wood...
Recharge for Lampe Berger catalytic lamps. 1 Liter content Délicat Musc Blanc is Powdered and Subtle perfume Head Notes: Orange, Petitgrain, Grapefruit Heart Notes: Rose, Jasmine, Orange Blossom Base Notes:...
Refill Scented Bouquet by the Italian firm Dr. Vranjes. Content 500 ml 'Aria' (Air) A frangacia its citrus and fresh notes, the intense time, intermingling together with the flower of orange and lemon trees, evolving...
Sandalwood Temptation On the head, the fresh and aromatic aroma of cardamom, is accompanied by an enveloping sandalwood and a slightly dry cedar. A white jasmine married to myrtle comes to celebrate the agreement,...
The Cotton Dreams fragance by Lampe Berger  evokes the "clean", this fragrance has fresh notes of Marseille soap and bergamot, which bind to the aromatic accents of lavender and pine. This Lampe Berger composition has...
Customers who bought this product also bought:
Absolu of Vainille aroma is sweet notes of a perfume that evokes all the aroma of a vanilla bean, sweet and sugary (rum, star anise) notes and envelope heart (Bourbon vanilla pods) and a chocolate background and...
Replacement Scented Bouquet vegetable sticks 22 cm by Esteban Parfums
A scent which gives the space a sense of purity and peace to the relaxing of a bathroom. It is a creation of the signature Lampe Berger that combines touches of orange blossom, Peony and cotton flower. This...
Die  Lösung für  die katalytische Lampe Berger in der Sammlung  "der Traum von  der  Reinheit". Ohne Parfüm, ein einfaches und praktisches Produkt, um unerwünschte Gerüche zu beseitigen und Ihr Zuhause zu erfrischen....