Rose Élégante 180 ml refill Mathilde M.
'The aroma 'Rose Élégante' , is a floral and powdery perfume, which brings us elegance and softness of rose petals. Content 180 ml 



16 other products in the same category:
This recharge for scented bouquets, signs French Esteban Ambre that promise happiness and co-existence in your home with this amber citrus perfume-scented.Contents 250 ml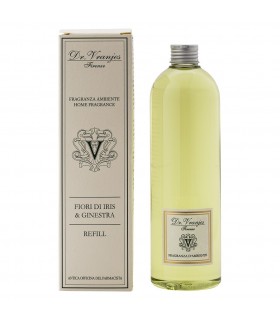 Refill Bouquet by the italian firm  Dr. Vranjes. Content 500 ml Perfume The Ginesta, with its distinctive aroma of fresh flowers frames the precious notes of Florentine Iris.The particular ingredients form agreements...
Velvety Suede by Lampe Berger will bring warmth and comfort to your stay starting with the spicy nuances that combine with the central notes of lily of the valley, iris and rose. Its musky background notes along with...
Fragrance elaborated on Pitaya, also known as dragon fruit, original of Vietnam and imported by French settlers in the early nineteenth century. 'Fruits D'Eau' (Fruit of Water), is a cocktail of juicy fruits enhanced...
'Fresh Green Grass' by Lampe B.erger reproduces perfectly the characteristic aroma that the grass gives off at the precise moment when it has just been cut. In addition, the notes of violet and aquatic flowers give it...
Replacement black sticks scented bouquets for Esteban Parfums. 22 cm
This Lampe Berger fragrance brings back memories of our childhood, with hints of lavender, cotton and SOAP. Contents 500 ml
Replacement plant rods for Mathilde M. mikados 30 cm
A scent which gives the space a sense of purity and peace to the relaxing of a bathroom. It is a creation of the signature Lampe Berger that combines touches of orange blossom, Peony and cotton flower. This...
Replacement Scented Bouquet vegetable sticks 22 cm by Esteban Parfums
Air fresheners scented solution of the French firm Esteban help to prolong the life of your mikados and ceramic diffusers, scented, being able to choose between the initial aroma of the product, or any other variety...
Perfume for catalytic lamp Lampe berger in the collection of Middle East dream. Fragrance sophisticated and opulent, intoxicating, feel the hectic Carnival of Venice with this dizzying composition, a great femininity,...
This refill of Mathilde M you can recharge your decorative scenteds bouquet many times as you want. Coeur d'Ambre is a oriental perfume. Content 180 ml
With this fragrance Lampe Berger evokes Asian seduction with precious woods: sandalwood, which is mixed with black currant and the citrus sweetness of mandarin. The heart reveals the soft, enveloping side of...
Refill solution for Scented Bouquets Lampe Berger fragrance Absolu de Vanille  (Vanilla), a gourmand perfume that evokes the richness of a vanilla pod, with soft sweet notes (rum, star anise), and heart of Bourbon...
The Home Fragrance Bois d'Eau offers a crisp citrus freshness underlined by the fresh water spray. In their heart notes, the aquatic notes are mixed with the drift of driftwood before plunging along the coral reefs,...
Customers who bought this product also bought:
Concentrate Perfume  'Rose Élegante', it is a floral and powdery perfume, which brings us elegance and softness of rose petals. Content 5 ml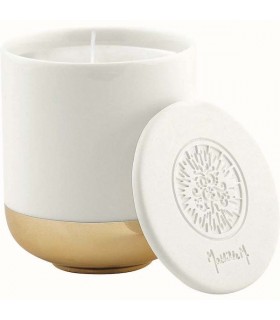 Scented Candle 200 gr, ICONIC series by Mathilde M. with perfume Lys Majestueux Surrounded by his court, the Sun King enjoys his daily walk adorned by the magnificence of the gardens of Versailles, where...
Decorative scented candle with retro vintage design, in a glass cup tie tulle and cotton flower scent, a perfume that will bring many childhood memories.Duration 15 hrs
With these scented Fleur de Coton mikado you will fill your home pure. Dresser with all the charm of a timeless design. Pure Perfume.Scented Solution 30 ml