Jardin à la Française Refill 180 ml Mathilde M.
Refill of the french firm Mathilde M. with aroma 'Jardin à la Française', it is a fresh and floral perfume, where its floral notes harmonize with notes of white woods. Content 180 ml
Fragrance

Top notes: bamboo, bergamot
Heart note: jasmine, hyacinth, iris
Base Notes: white wood
Mathilde M. get timeless refinement can fill your home with the smell of a State of mind, the fragrance of a desire, with the smell of a memory.Mathilde M. signature creations suggest luxury, calm and elegance, are impregnated of romanticism and charm.
16 otros productos en la misma categoría:
'Sublime Tonka' de Lampe Berger es un tesoro olfativo único, esta fragancia nos llena el hogar con un sinfín de contrastes multiculturales; donde el perfume se inicia con unos acordes empolvados y envolventes que se...
Recarga Bouquet de la firma Dr. Vranjes. Contenido 500 ml Perfume La Ginesta, con su aroma distintivo de las flores frescas enmarca las notas preciosas del Iris Florentino.Los ingredientes particulares forman acuerdos...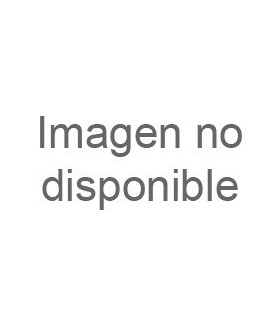 Cachemira Suave de Lampe Berger nos arropa con sus notas cálidas y amaderadas al combinar las notas sensuales de la madera de cachemira con bergamota, rosa y jazmín. Contiene 500 ml. Perfume Amaderado Notas de...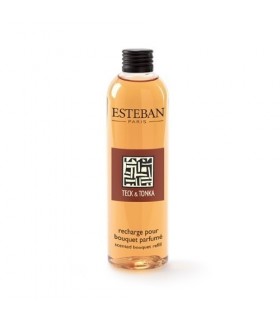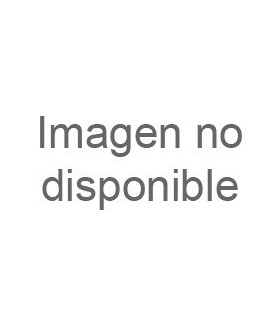 Los ambientadores en forma de solución perfumada de la firma francesa Esteban ayudan a prolongar la vida de sus mikados y difusores cerámicos perfumados, pudiendo elegir entre el aroma inicial del producto o cualquier...
Recarga para Mikados de la firma Dr. Vranjes. Contenido 500 ml Ambar. Fragancia rica y embriagadora con elegantes matices orientales. El Ambar y la Flor de Iris se funden con Cistus, Pachuli, Lábdanum, Sándalo y...
Descubre el refinamiento y elegacia a través de este aroma de Lampe Berger, siente la atracción de sus notas florales, y delos perfumes franceses, con notas de bergamota, agua de jazmín y los almizcles blancos....
Un aroma que proporciona al espacio una sensación de pureza y paz como a la relajante de un baño. Es una creación de la firma Lampe Berger que combina, toques de azahar, peonía y flor de algodón. Esta composición de...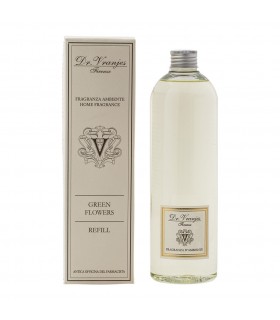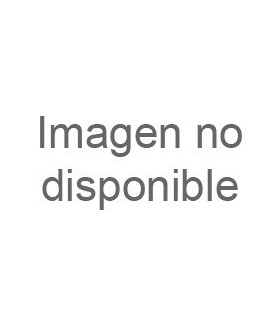 Recarga Bouquet de la firma Dr. Vranjes. Contenido 500 ml Nos trae el recuerdo de un paseo en una alfombra de césped recién cortado, donde los árboles de cítricos  nos ofrecen sus frutos más naturales. Relajante,...
Recarga ambientador  de la firma Dr. Vranjes. Contenido 500 ml Limón y Mandarina. El vivaz y enérgico Limon y la dulce y azucarada Mandarina son sabiamente combinados con la Vainilla para dar a esta fragancia toda la...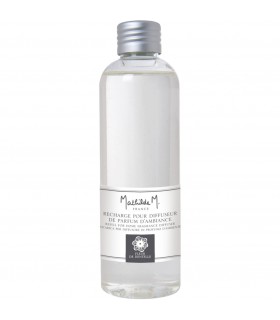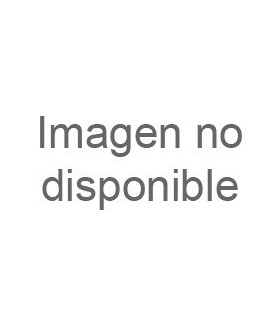 El perfume Mathilde M 'Fleur de Dentelle' , un perfume floral con las notas empolvadas del nardo. 180 ml Familia Olfativa: Floral y Empolvada
El perfume Pachuli de Lampe Berger es un perfume sensual y actual en la cual la nota de pachulí se mezcla con los acordes dulces y envolventes de los bálsamos avainillados y del ámbar, una invitación verdadera al...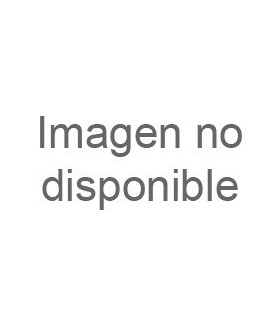 El perfume Algodón Suave  de Lampe Berger  evoca el aroma a "limpio", este perfume  consta de notas frescas de jabón de Marsella y de bergamota, que se unen a los acentos aromáticos de la lavanda y de pino. Esta...
'L'Elégante  Parisienne' de Lampe Berger, rinde homenaje a la gardenia, una de las flores emblemáticas dentro del mundo de la perfumería. Este perfume es la inequívoca esencia que deja a su paso la mujer parisina por...
Fragancia elaborada sobre la Pitaya, también conocida como fruta del dragón, original de Vietnam e importada por colonos franceses a principios del siglo XIX. 'Fruits D´Eau" (Fruta de Agua), es un cóctel de frutas...
Este recarga para bouquets perfumados,  firma francesa Esteban con aroma Ambre que prometen la felicidad y la convivencia en su hogar con este perfume cítrico ambarino.Contenido 500 ml
Recarga Bouquet de la firma Dr. Vranjes. Contenido 500 m Aroma con un sentido mágico que nos trasladas a otro mundo por su cálidez y sensualidad. Equilibra el estado de ánimo y reduce los sentimientos de ansiedad
Customers who bought this product also bought: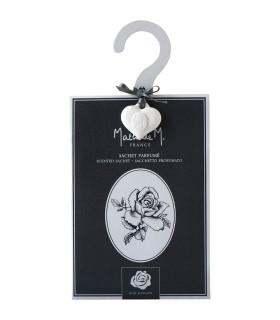 Scented Sachet  by the French firm Mathilde M. with perfume 'Rose Élégante', floral and powdery fragrance. Dimensions 14 x 24 cm.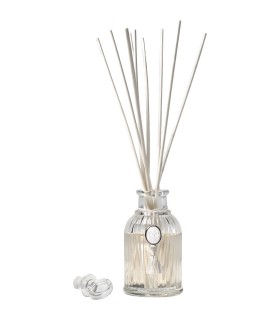 With these scented Fleur de Coton mikado you will fill your home pure. Dresser with all the charm of a timeless design. Pure Perfume.Scented Solution 100 ml
Ceramic Reed Diffuser ceramic by the French firm Mathilde M. which includes a 100 ml refill of the fragrance 'Poudre Riz'. Perfume Top Notes: lilyHeart Notes: rose, heliotrope, violetBackground Notes: vanilla,...
Air fresheners scented solution of the French firm Esteban help to prolong the life of your mikados and ceramic diffusers, scented, being able to choose between the initial aroma of the product, or any other variety...
Textile pefume Mathilde M. can be used both as a room spray or directly on their tissues without being stained. Mathilde M. perfume 'Fleur de Coton "is a clean scent of white flowers and precious woods.Content 75 ml