Precious Rosewood 500 ml Lampe Berger
Rosewood inspired perfume Lampe Berger, evoking a beautiful end of this solid wood, giving inside an intense, sensual and exotic olfactory personality, which intertwine with the acidity of grapefruit and exotic fruits, while the background reveals the heat of the patchouli and the sweetness of the vanilla. Content 500 ml
16 other products in the same category:
Replacement plant rods for Mathilde M. mikados 25 cm
Refill for Bouquets by Cerería Mollá with Aroma Bulgarian Rose & Oud. It contains 500 ml Bulgarian Rose & Oud Floral and Aromatic Perfume that surrounds us through the darkest damask rose, rich and velvety, on a...
Refill Bouquets by the italian firm  Dr. Vranjes. Content 500 ml The sensual notes of Milano, where patchouli is enlivened with the lively notes of pepper and sandalwood combining with the sparkling notes of cedar...
'Linen Blossom' by Lampe Berger, is the scent that comes from the bedding that is currently on a field full of spring flowers, being rocked by the gentle west wind while drying under the incident solar rays. It...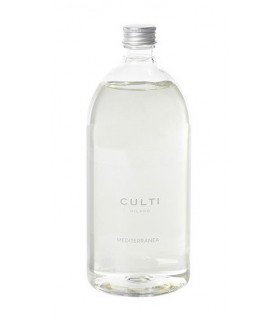 IMAGINE The richness of the Apulian countryside, with pomegranates loaded with fruit between the dry stone walls. Continue in the thicket that dominates the sea, collect, dirty your hands, taste its woody essence....
Refill for catalytic lamps from Maison Berger with Lait de Figue scent. Content 1 Liter Lait de Figue de Maison Berger, the black fig is a symbol in certain cultures of the forbidden fruit, we find in this perfume...
Champs de Lavande is a fresh floral fragrance with a hint of camphor that provides a cool character. This Lampe Berger composition has a content of 1 Litre
The scent of Cinnamon and Orange provides the freshness of citrus combined with the warmth of spices and candied fruit, and enveloped by a sensual notes of amber and white musk. This composition of Lampe Berger has a...
Recharge for Lampe Berger catalytic lamps. 500 ml content Sève Eternelle is Aromatic Green perfume Head Notes: Green Notes, Eucalyptus, Grapefruit Heart Notes: Sage, Mint, Aloe Vera, Lotus Flower Base...
The soft colors of orchids stand tones green water of this sailing of the French firm Esteban in a fresh and subtle perfume that perfectly evokes the delicacy of the orchid. A real delight!. Approx. 170 gr. Green...
The Coconut Monoï perfume invites you to travel with its citrus notes of zest of green orange and tangerine. Its lightness, leave us sweet and fresh aromas and through the nose it envelops us in enveloping and warm...
Refill for Reed Diffuser Esteban Paris. Content 250 ml 'Sous l'Olivier' (Under the Olive Tree), takes us to the heart of Provence, where the branches are rocked by the passage of time and the woody and aromatic...
Die  Lösung für  die katalytische Lampe Berger in der Sammlung  "der Traum von  der  Reinheit". Ohne Parfüm, ein einfaches und praktisches Produkt, um unerwünschte Gerüche zu beseitigen und Ihr Zuhause zu erfrischen....
Recharge for Lampe Berger catalytic lamps. 1 Liter  content Aroma Wake Up pire is Woody perfume Head Notes: Ginger, Bergamot, Eucalyptus Heart Notes: Cedar, Sandalwood, Geranium Base Notes: Sandalwood, Patchouli
Refill for Bouquets by Dr. Vranjes. Content 500 ml. Giglio di Firenze in a delicate and elegant perfume, where its powdery and powdery notes come together with elegant and comfortable notes, it is ideal for spaces...
Refill for Bouquets by Cerería Mollá with Aroma Tea & Lemongrass. It contains 500 ml Tea & Lemongrass Green and Aromatic Perfume where the freshness of citrus notes infuse vitality that in combination with Tea...
Customers who bought this product also bought:
Promotional Pack of Lampe Berger, pure air, which includes catalytic lamp of transparent Crystal, cubic design and neutral perfume. With this decorative air freshener, it will purify the air in your home and you can...
Refill for Bouquets by Cerería Mollá with Aroma Ginger and Orange Blossom. It contains 500 ml Ginger and Orange Blossom Joyful and bright aroma where the citrus notes blend with the sensual perfume the white...
Exquisite Sparkle of Lampe Berger is a fragrance that combines the aromas of grapefruit, champagne and patchouli with the floral and energetic notes that evoke that happy atmosphere that we enjoyed during the...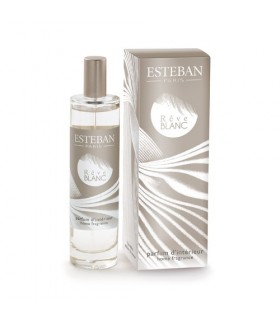 Rêve Blanc is a tender and luminous aroma accompanied by the balance of generous whiteness and textured materials. Content 100 ml Floral Fragrance Head Notes: solar notes. Heart notes: freesia, heliotrope flower....
Recharge for Lampe Berger catalytic lamps. Content 500 ml Nympheas is a Soft Powdery Perfume Head Notes: Lemon, Bergamot, Galbanum, Mint, Pepper Heart Notes: Aquatic Notes, Lily of the Valley, Water Lily, Rose,...