Cyrnos Refill Bouquet Trudon 300 ml
Refills for Bouquets Trudon, L'Œuf, with Cyrnos perfume. Contains 300 ml.
The town of Cyrnos in Provence welcomed high society at the beginning of the 20th century, they met in the shade of fig trees and pines. They enjoyed a fabulous view, so typical of the blue shores of the Mediterranean along with the scents of lavender.
Fragrance
Top Notes: Lemon, Myrtle, Thyme
Heart Notes: Black Fig, Cedar, Lavender, Pine
Base Notes: Cashmere Wood, Musk, Patchouli
16 other products in the same category:
Refill for Bouquets by Locherber Milano with aroma Venetiae. Contents 500 ml The fragrance is inspired by Venice and its famous "Briccole". The "Briccole" are oak wooden posts (sometimes larch) that delimit the...
Replacement black sticks scented bouquets for Esteban Parfums. 22 cm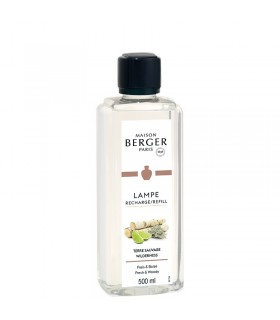 Refill for catalytic lamps from Lampe Berger. Content 500 ml A powerful, conquering and airy fragrance with aromas of tomato leaves along with grapefruit and citrus in the top notes. Patchouli and white birch wood...
Refill for Bouquets by Locherber Milano with aroma Kyushu Rice. Contents 500 ml Inspired by the island of Kyūshū, the southernmost in Japan and known not only for its volcanoes, white beaches and hot springs, but...
'Orange Extreme' is a cocktail of vitamins citrus base, to continue in the notes of orange sun of Florida and Fressia, enhanced with green notes. Its surround us wake backdrop background woody notes and gourmand....
Recharge for Lampe Berger catalytic lamps. Content 1 Liter Thé Blanc Pureté is a Floral  Fragrance Head Notes: Pear and Bergamot Heart Notes: Glycine, Lily of the Valley, Rose, Jasmine Base Notes: Patchouli,...
Refill for Bouquets by Cerería Mollá with Aroma Tuberose & Jasmine . It contains 500 ml Tuberose & Jasmine  Fresh Fragrance with Green notes and a powerful Floral heart, being the Orange Blossom, Jasmine...
Recharge for Lampe Berger catalytic lamps. Contents 1 Liter Amour D'Hibiscus is a fruity Floral perfume Head Notes: Bergamot, Pepper, Apple Heart Notes: Rose, Lily of the Valley, Hibiscus Base Notes: Musk, Amber
Air fresheners scented solution of the French firm Esteban help to prolong the life of your mikados and ceramic diffusers, scented, being able to choose between the initial aroma of the product, or any other variety...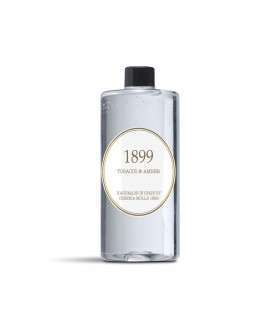 Refill for Bouquets by Cerería Mollá with Aroma Tobacco & Amber. It contains 500 ml Tobacco & Amber Oriental-inspired fragrance where exotic ginger and tobacco notes of India are mixed with velvety...
The Coconut Monoï perfume invites you to travel with its citrus notes of zest of green orange and tangerine. Its lightness, leave us sweet and fresh aromas and through the nose it envelops us in enveloping and warm...
Sandalwood Temptation On the head, the fresh and aromatic aroma of cardamom, is accompanied by an enveloping sandalwood and a slightly dry cedar. A white jasmine married to myrtle comes to celebrate the agreement,...
Perfume for catalytic lamp Lampe berger in the collection of Middle East dream. Fragrance sophisticated and opulent, intoxicating, feel the hectic Carnival of Venice with this dizzying composition, a great femininity,...
'The aroma 'Opaline' is a renaissance and sophisticated fragrance thatstands out for its jasmine and vanilla. Content 180 mlHead notes: Red FruitsHeart Notes: Rose, FreesiaBackground Notes: Sandalwood, White Musk,...
Fragrance Lampe Berger luminous and majestic, glittering with spicy notes. Soft and fruity joins patchouli and gourmet flavors. Contents 1 Litre 
Refill Bouquet by the italian firm  Dr. Vranjes. Content 500ml The enchanting note of Leather and the strength of the accord of Radica are the predominant components of this warm and soft scent created to astonish...