Spare air freshener Sticks 22 cm Esteban Black
Replacement black sticks scented bouquets for Esteban Parfums. 22 cm
Mathilde M. get timeless refinement can fill your home with the smell of a State of mind, the fragrance of a desire, with the smell of a memory.Mathilde M. signature creations suggest luxury, calm and elegance, are impregnated of romanticism and charm.
Calculated from
8
reviews
16 other products in the same category:
A scent which gives the space a sense of purity and peace to the relaxing of a bathroom. It is a creation of the signature Lampe Berger that combines touches of orange blossom, Peony and cotton flower. This...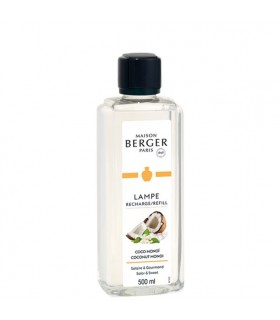 The Coconut Monoï perfume invites you to travel with its citrus notes of zest of green orange and tangerine. Its lightness, leave us sweet and fresh aromas and through the nose it envelops us in enveloping and warm...
Refill for Bouquets by Cerería Mollá with Aroma Tuberose & Jasmine . It contains 500 ml Tuberose & Jasmine  Fresh Fragrance with Green notes and a powerful Floral heart, being the Orange Blossom, Jasmine and...
Recharge for Lampe Berger catalytic lamps. 500 ml content Sève Eternelle is Aromatic Green perfume Head Notes: Green Notes, Eucalyptus, Grapefruit Heart Notes: Sage, Mint, Aloe Vera, Lotus Flower Base...
Recharge for Bouquets (Reed Diffuser) of the French firm Esteban Parfums, with fragrance 'Terre d'Agrumes', a citrus and woody fragrance that fills our stay with freshness with a touch of personality, and its...
Refill for Bouquets by Locherber Milano with aroma Bourbon Vanilla. Contents 500 ml The magical aroma of pure Madagascar vanilla. A combination of natural ingredients such as Orchid, Cocoa and Vanilla make this...
The Patchouli Lampe Berger fragrance is a sensual and modern fragrance in which the notes of patchouli mixed with sweet and enveloping chords of vanilla and amber balms, a real invitation to well-being and comfort....
Rêve Blanc is a tender and luminous aroma accompanied by the balance of generous whiteness and textured materials. Content 500 ml Floral Fragrance Head Notes: solar notes. Heart notes: freesia, heliotrope flower....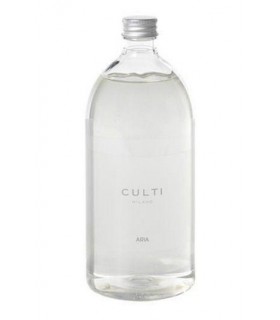 Refill for bouquets from the Italian firm Culti Milano with the aroma 'Aria'. Content 1 Liter A fresh and transparent breeze gets the curtains removed from our windows and reveals a splendid view of the seashore to...
Refills for Bouquets Trudon, L'Œuf, with Abd el Kader perfume. Contains 300 ml. It is inspired by the aroma of Morocco and its palaces. Abd el Kader / Abd al-Qadir was an Algerian who led the fight against the...
Replacement plant rods for Mathilde M. mikados 25 cm
Refill Bouquets by the italian firm  Dr. Vranjes. Content 500 ml ln the city of art, Florence, we 'Giardini di Boboli' where Vranjes inspires its fragrance, which recalls the time where princes and nobles walked in...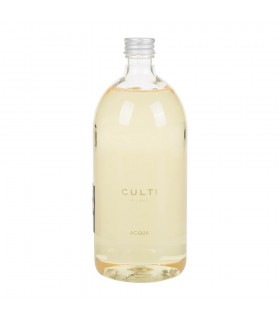 Refill for Reed Diffuser by Culti Milano with aroma Aqqua. Contents 1000 ml IMAGINE A look at the open sea. To embrace the bay with the view, the mountain that glides towards the blue, with villages stamped as...
Recharge for Lampe Berger catalytic lamps. Content 1 Liter   Litchi Paradis is a Fruity fragrance   Head Notes: Melon, Lemon, Apple, Eucalyptus Heart Notes: Grapefruit, White Flowers, Rose, Lychee...
Die  Lösung für  die katalytische Lampe Berger in der Sammlung  "der Traum von  der  Reinheit". Ohne Parfüm, ein einfaches und praktisches Produkt, um unerwünschte Gerüche zu beseitigen und Ihr Zuhause zu erfrischen....
This refill of Mathilde M you can recharge your decorative scenteds bouquet many times as you want. Rice Powder aroma, It´s a perfume with powdery notes that invites to remember. Content 500 ml
Customers who bought this product also bought:
Tobacco & Amber Candle 3.5 kg 4 wicks of Cerería Mollá Oriental-inspired fragrance where exotic ginger and tobacco notes of India are mixed with velvety citrus and floral notes of lavender. Oriental Perfume
Spray Room by the italian firm  Dr. Vranjes. Content 100 ml.PerfumeAmber. Rich and intoxicating fragrance with elegant oriental overtones. The Amber and Iris Flower merge with Cistus, Patchouli, Labdanum, Sandalwood...
Perfume for catalytic lamp Lampe berger in the collection dream of freshness. Purity and freshness as a direct blow from the ocean to your home. 1 Litre
Essential Oil by Cerería Mollá with Amber & Sandalwood Perfume. Contents 30 ml Aromatic and spicy perfume where citrus fruits provide freshness wrapped in a persistent halo of Sandalwood with a musky background...
The jasmine in this composition as a sign of distion, this scent is made vibrant by the combination of jasmine and Ylang, conviertendose in a floral fragacia with fresh and fruity notes. Composition 500 ml