Trianon 270 gr. Scented Candle Cire Trudon
This bouquet of flowers reminds us of an ideal nature, that of the Nouvelle Héloïse and the dreams of Marie Antoinette. With the memory of a summer night, when the warm and musky smell of the torches fill the air, this odor is a tribute to the Queen of taste, who inspired so many candles in Maison Trudon.
Perfume
Head: galbanum, cyclamen
Heart: hyacinth, rose, white flower
Base: musk
16 otros productos en la misma categoría:
Esta vela de la firma francesa Esteban es Ideal para todos aquellos que anhelan la serenidad, su perfume ultra-Zen se ha capturado en un frasco vestido con cerezos en flor color malva y cubierto con una flor de...
Vela perfumada de firma francesa Cire Trudon, perteneciente a la colección Les Belles Matèries, Tadine. Peso 270 gr. Cuando el inglés Edward Foxhall descubrió el sándalo en la Isla de Pinos, Nueva Caledonia, en 1840,...
La villa de Cyrnos en la Provenza acogío a la alta sociedad principios del siglo XX, ellos se reunían a la sombra de las higueras y de los pinos. Disfrutaron de una vista fabulosa, tan típico de las costas azules del...
Dada es absolutamente surrealista, un perfume expansivo que nos confunde y nos introduce en su atmósfera atrayente. Combina a la perfección las notas de té, vetiver, menta y eucalipto. Toda una experiencia que...
Pondichéry nos traslada a Oriente, nos muestra los exóticos comercios de la India a través de sus tintes verdes combinados con el pachulí y sus notas almizcladas que nos evocan colores, tejidos y manufacturas de...
Carmélite es una oda a la paz de nuestras almas. Reproduce la característica que envuelve la sombra de conventos y claustros bajo las robustas paredes de piedra, donde caminan en silencio las figuras negras y blancas...
Bouquet de la firma Culti Milano. Contiene 100 ml. IMAGINA Un día soleado en el campo, marcado por el aroma tranquilizador de la cáscara de cítricos. Su aroma se extiende y permanece suspendido entre un...
La marquesa de Pompadoru, mujer influyente en la historia de Francia, fue amante de Luis XIV. "Sus" velas son una inteligente es una recreación del aroma de su alcoba. Peso 270 gr. Perfume Cabeza: verbena, limón,...
Está inspirado en el aroma de Marruecos y de sus palacios.. Abd el Kader / Abd al-Qadir fue un argelino que condujo la lucha contra la invasión francesa en la mitad del siglo XIX, pro lo que es considerado por los...
Los colores suaves de las orquideas destacan sobre los tonos verde agua de esta vela de la firma francesa Esteban en un perfume sutil y fresco que evoca perfectamente la delicadeza de la orquídea. Una verdadera...
A través del laberinto de Constantinopla, bajo los techos de un escondite, olores coriáceos y remolinos de tabaco de discusiones susurradas se mezclan con la rosa y jazmín de cabellos bailando. Un olor cálido teñido...
Recambio para vela decorada de Esteban con perfume Teck and Tonka de Esteban Parfums, la cual puede ser sustituida cuantas veces quiera, y reutilizar el portavelas original. Peso 170 gr.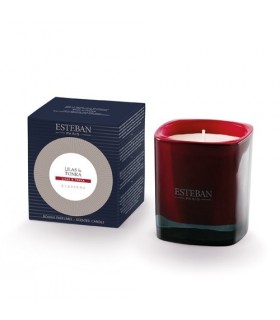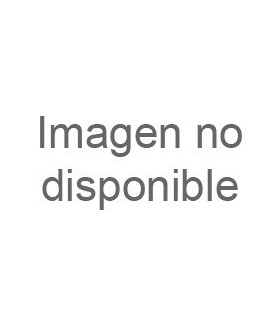 Vela Perfumada de Esteban Parfums, con perfume 'Lilas & Tonka'. Peso 170 gr. Perfume floral. Notas de Cabeza: Hojas de Violeta Notas de Corazón: Lilas, Fressia Notas de Fondo: Tonka y Sándalo
Vela decorativa perfumada de la firma Mathilde M. con diseño retro vintage, en un vasito de cristal con lazo de tul y aroma Fleur de Coton, un perfume que le traerá muchos recuerdos de la infancia.Duración 15 hrs
Esta vela de la firma francesa Esteban es cautivadora y produce un misterioso halo sensual. Al levantar la tapa de El frasco de vidrio  llena de recuerdos de viajes a África. 170 g. Perfume amaderado especiado. Notas...
Vela decorativa perfumada de la firma Mathilde M. Una gama sobria y refinada, con líneas limpias,con diseño retro vintage, en un vasito de cristal con lazo de tul y aroma Marquise, un aroma cálido y floral, con unos...
Customers who bought this product also bought:
Aroma Oriental inspired by the 19th century. This exotic and sensual aroma that was discovered by archaeologists while studying the pyramids and Napoleon fought against the British in Egypt. Pesto 270 gr. Fragrance...
This candle, Esteban French firm, decorated with a delicate star caught in a golden aura filled their house with a soft, elegant and sensual scent. Neroli flower has traditionally been adored and widely used by...
Inspired by the elaborate parlor of the famous Hall of Mirrors of the Palace of Versailles, this royal perfume radiates vapors of wax, candelabra and palace. A sumptuous incense path is weaved through a coniferous...
In Havana, under the sun of the Revolution, the shades of leather along with silence are intermingled with the smoke of cigar, rum and weapons. Weight 270 gr. PerfumeHead: rum, grapefruit, bergamotHeart: clove, oak...
The village of Cyrnos in Provence welcomed the high society early twentieth century, they met in the shade of the fig trees and pines. They enjoyed a fabulous view, so typical of the blue shores of the Mediterranean...