Tea Tonique 100 ml Miller Harris Eau de Parfum
Tea Tonique, de Miller Harris, es una fragancia para Hombres y Mujeres que nos inspira desde el primer momento. Se trata de una combinación magnífica de los distintos tipos de té, desde la refrescante sensación que experimentamos al tomar un té de jazmín helado, hasta la contundencia del té negro. Cautiva nuestros sentidos con la intensidad del mate y las características ahumadas del abedul. Contiene 100 ml.
Perfume Especiado Oriental.
Notas de Cabeza: Bergamota italiana, Petitgrain, Limón
Notas de Corazón: Té ahumado, Nuez Moscada
Notas de Fondo: Mate, Alquitrán de Abedul, Almizcle 
16 other products in the same category: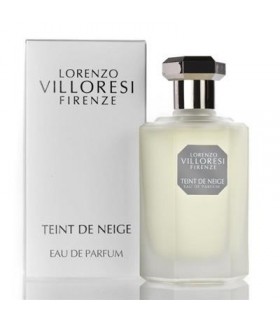 With 'Teint de Neige' meaning 'Snow Colour', Lorenzo Villoresi in its creation evokes the delicate hue of the powdered fragance, bringing memories of the delicacy of aroma, softness talc, despite their apparent...
Musc by Molinard, is an eau de parfum for men and women, Musc sincerely emphasizes the characteristics of a refined and sensual echo, before flourishing in the softness of the skin. Content 75 ml Like a warm and...
Feuilles de Tabac is an unisex perfume designed by Lyn Harris in the year 2000, it is a perfume with a lot of personality, like the leaves that wrap a fine cigar and a golden bag of tobacco with honey. Feuilles de...
Coccobello by James Heeley is a perfume that contains within its bottle the true paradise an essence that takes us to a tropical island where the leaves of palm trees are bathed in the morning dew and kissed by the...
1804 is a feminine perfume by Histoires de Parfmus, which mentions the year of birth of the first great modern woman, 'George Sand', great writer, lover and committed to the causes of time. A perfume that reflects his...
Citron Citron by Miller Harris is a perfume for men and women that is directly inspired by Mediterranean citrus fruits and combines them with the clarity of its wood and herbs background. A sensation comparable to...
A gentle breath of green forests and exotic lands. A fragrance with the force and solemnity of aromatic woods. A soothing fragrance and earthy notes, with hints of citrus, cedar and rosewood. Content 100 mlTop notes:...
'Songe de yuzu' by Esteban Paris Parfums is a perfume that can be used by both men and women, evoking a longing for freshness that combines perfectly with the small sparkling yuzu notes of jasmine and rhubarb tea and...
Night in Paris, in the cabaret under the clink of champagne glasses, bright red lips, feathers and sequins, the show begins !!. The memory of this unforgettable night lasts until the next morning.Feminine, floral,...
Chocolate Greedy de Montale, is a oriental vanilla fragrance, for men and women, designed by Pierre Montale. Its main notes are coffee, cocoa, tonka bean, bitter orange, vanilla and nuts. Content 100 ml Its special...
Red Vetiver de Montale, is an woody masculine fragrance, slightly special that gives it its warmth, making this unique fragrance the combination with the freshness of Vetiver. Its main notes are sandalwood, red cedar,...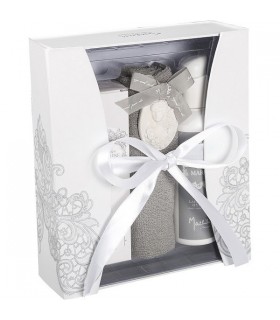 Gift Box by the French firm Mathilde M. composed by: Eau de Toilette Exquise Marquise 100 ml Exquise Body Cream Marquise 200 ml Hand towel The aroma Exquise Marquise is a combination of spices and precious woods...
Arabians by Montale, is an Oriental masculine and feminine fragrance inspired by the «King of the Desert»: The Arabian Horse. Charisma and mystery for a perfume of an elegant king. Content 100 ml   Oriental Perfume...
The unisex fragrance 'Alamut' Lorenzo Villoresi, takes us to the warm and sensual atmosphere of the Orient, with notes of amber, musk and precious woods. Content 100 ml
Patchouli Eau de Toilette by Esteban Parfums is a fragrance misterioriosa surrounded by the elegance of patchouli enhanced by white roses with a touch of woody iris. Content 50 mlHead notes: black pepper, pink...
Dilmun is the paradise of the ancient Mesopotamians, the place where the sun rises and where the Sumerian creation myth takes place. The soil of Dilmun is pure and in the garden of the gods, the Sun Garden, there are...