Noix de Tubéreuse 100 ml Miller Harris Eau de Parfum
Noix de Tubéreuse de Miller Harris es un Eau de Parfum femenino donde se entrelazan el glamur y el misterio, donde la sensualidad del nardo hace a esta fragancia atrevida y sofisticada. Sus notas florales abren camino a través de un rico espectro a notas orientales y balsámicas lo cual lo convierten en un perfume un perfume único para compartir. Contiene 100 ml
Pefume Floral Oriental
Notas de salida: Mandarina verde, Clavo verde, Hoja de violeta de Egipto
Notas de corazón: Absoluto de nardo, Jazmín sambac, Absoluto de mimosa de Francia
Notas de fondo: Haba tonka, Vainilla bourbon, Ámbar
16 other products in the same category:
The fragrance 'Musk' by Lorenzo Villoresi, is a sensual and captivating, with its enveloping notes of musk and bottom notes of rose, sandalwood, cedar and exotic woods. Content 100 ml.
Ambre is an eau de parfum by Molinard, for men and women that reveals the refinement of a noble and elegant material. A subtle oriental accent that exalts its amber notes, destined to maintain the mystery of...
'Tonka' represents the elegance of a spicy, soft and warm woody fragrance, built on tonka bean, sandalwood to give life to ginger and pink pepper. Content 50 mlTop notes of bergamot, ginger, pink pepperHeart notes:...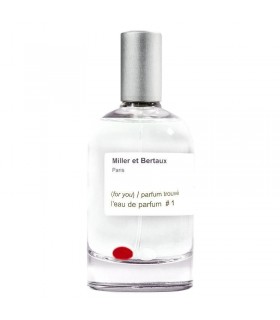 #1 (for you) / parfum trouvé Perfume for men and women, # 1 is one of the first creations of Miller et Bertaux, a poetic perfume full of intensity and woody with notes of cedar, sandalwood, ylang-ylang and spices....
'Songe de yuzu' by Esteban Paris Parfums is a perfume that can be used by both men and women, evoking a longing for freshness that combines perfectly with the small sparkling yuzu notes of jasmine and rhubarb tea and...
L'Air de Rien by Miller Harris is a perfume for women that pays homage to the icon of the song and the stage Jane Birkin. The perfumer took on the challenge of creating an aroma that she could carry out. For this he...
'Ambrorient' by Esteban Parfums, is a round and tasty fragrance, with a touch of flowers wrapped in honey and citrus. Its floral heart unites amber scent of Mandarin with warm honey wrap. Content 50 mlTop notes of...
Coccobello by James Heeley is a perfume that contains within its bottle the true paradise an essence that takes us to a tropical island where the leaves of palm trees are bathed in the morning dew and kissed by the...
With 'Teint de Neige' meaning 'Snow Colour', Lorenzo Villoresi in its creation evokes the delicate hue of the powdered fragance, bringing memories of the delicacy of aroma, softness talc, despite their apparent...
The perfume "Speakeasy" (speak slowly), for men and women, refers to the words whispered to customers of speakeasies during the Prohibition era. Remember leather armchairs and enjoy fine Cuban cigars smugglers...
Mad Madame, by Juliette Has a Gun releases a surprising fragrance that combines the green nuances around the metallic oxide of rose and the woody touches of amber. From the first moment, this perfume leaves no room...
Cuir by Molinard, is an eau de parfum for men and women, infinitely sensual, that envelops us with its heart with a "second skin" effect, against an addictive background of precious woods. Content 75 ml Woody...
Oudmazing by Montale, is a perfume for men and women woody, floral and moss. Content 100 ml The incredible power of Oud of Malaysia combined with the intensity of bergamot and Sicilian orange, in addition to the...
This perfume for women and men, with its main notes of Leather and Oriental, where the mystical flower of rituals and magic! Tuberéuse (Nard) always provokes! More than a poison, its nectar of honey is a true...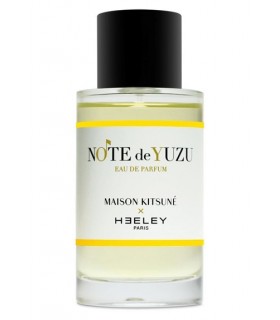 Oranges & Lemons Say The Bells of St. Clement's by James Heeley, is traditional cologne that has been converted into a chic, contemporary, light and fresh English perfume water inspired by the poem "Oranges and...
Habanita is a feminine perfume from Molinard, which revolutionized the perfumery industry in 1921, both in the design of the bottle, made by René Lalique, and its perfume, becoming the first oriental fragrance in...