Repuesto Sticks Ambientador Mikado Esteban 22 cm
Repuesto palitos vegetales de 22 cm de la firma Esteban Parfums para ambientadores Mikado.
16 other products in the same category: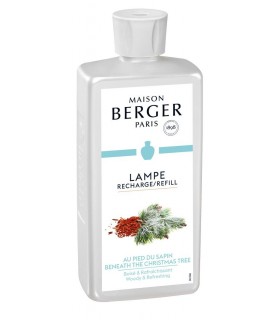 Under the Christmas tree of Lampe Berger is a fragrance that symbolizes the renewal of life as well as the traditional Christmas tree that has become a traditional leitmotif associated with gifts and the creation of...
Refill Bouquet by the italian firm  Dr. Vranjes. Content 500 ml How few we know the fig, particularly the wild one, that spreads in the air a green and unripe note, thanks to its elegant fragrance! Rocky and woody,...
Refill Bouquets by the italian firm  Dr. Vranjes. Content 500 mlPerfumeLemon and tangerine. The lively and energetic lemon and mandarin sweet and sugar are cleverly combined with vanilla to give this fragrance all the...
Refill Bouquet by the italian firm  Dr. Vranjes. Content 500 ml Perfume Top notes the brings the harmony of lemon flowers with carnation flower, evolving in its heart notes with clove and sandalwood, along with Star...
'Orange Extreme' is a cocktail of vitamins citrus base, to continue in the notes of orange sun of Florida and Fressia, enhanced with green notes. Its surround us wake backdrop background woody notes and gourmand....
Lampe Berger fragrance has been designed using 'Rose de Mai', which comes from a complex cross between four roses, grown in Grasse, the perfume capital. Content 500 ml The perfume Powdery and Sensual. Top notes: green...
Perfume for catalytic lamp Lampe berger in the collection of Middle East dream. Fragrance sophisticated and opulent, intoxicating, feel the hectic Carnival of Venice with this dizzying composition, a great femininity,...
This recharge for scented bouquets, signs French Esteban Ambre that promise happiness and co-existence in your home with this amber citrus perfume-scented.Contents 250 ml
Absolu of Vainille aroma is sweet notes of a perfume that evokes all the aroma of a vanilla bean, sweet and sugary (rum, star anise) notes and envelope heart (Bourbon vanilla pods) and a chocolate background and...
Bouquets refill, Esteban Parfums, with perfume 'Cashmere Wood & Ambregris'. Content 150 ml. Fresh woody fragrance. Head notes: Cardamom.Heart notes: Cedar, KashmirBackground notes: Grey Amber
Air fresheners scented solution of the French firm Esteban help to prolong the life of your mikados and ceramic diffusers, scented, being able to choose between the initial aroma of the product, or any other variety...
A walk in a bucolic garden... Flowery groves undulate under a light breeze and exhale their sweet smells. A springy fragrance harmoniously combines gourmet fruits and flowers just hatched. Content 200  ml   Perfume... Perfume for catalytic lamp Lampe berger Jardins sur la Riviera, which invites us to walk along the shores of the Mediterranean: breath of freshness that moves the branches of olive trees, greenery of the fig leaves,...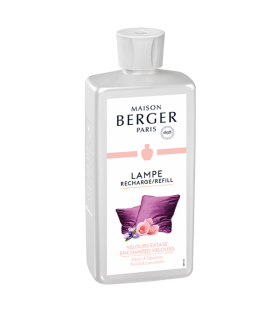 Enchanted Velours by Lampe Berger is an aroma that complements in an exquisite way the soft notes of the brocade of a velvet fabric with red berry, raspberry and purple rose tints. Content 500 ml. Floral Perfume...
Velvety  Suede by Lampe  Berger will bring warmth and comfort to your stay starting with the spicy nuances that combine with the central notes of lily of the valley, iris and rose. Its musky background with the ante...
Solution for catalytic lamp Lampe berger in the collection dream of purity. Without perfume, a basic and practical product to eliminate undesirable odors and freshen your home. 500 ml
Los clientes que adquirieron este producto también compraron: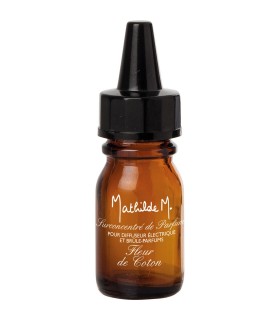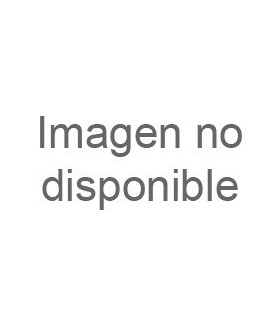 Concentrado de perfume de la firma Mathilde M. con aroma 'Fleur de Coton' para su uso como Aceite Esencial y uso en Difusores de Bruma. No es para uso comestible ni corporal. Contenido 10 ml Perfume Notas de Cabeza:...
La madera de Palisandro inspira el perfume de Lampe Berger, evocando un final precioso de esta madera maciza, dando a su interior una personalidad olfativa intensa, sensual y exótica, que se entremezclan con la acidez...
El perfume concentrado de la firma Mathilde M. consigue impregnar el aroma que usted elija con un simple rocío, también sirve para refrescar la esencia de sus cerámicas decorativas. Botella de 5 ml.  Polvo de arroz,...
La firma francesa Esteban con aroma Ambre que prometen la felicidad y la convivencia en su hogar con este perfume cítrico ambarino.Contenido 100 ml