Verveine d'Eugène 100 ml Heeley Eau de Parfum
Verveine d'Eugène by James Heeley is a light and fresh fragrance for men and women elaborated on the basis of verbena of lemon and a note of bergamot, being the fresh and green note the currant that combined with a notes of jasmine softened by a touch of white musk, offers a luminous perfume.
Citrus Perfume
Head Notes: bergamot, cardamom.
Heart Notes: lemon verbena, currant and jasmine
Base Notes: white musk
16 other products in the same category:
The fragrance 'Musk' by Lorenzo Villoresi, is a sensual and captivating, with its enveloping notes of musk and bottom notes of rose, sandalwood, cedar and exotic woods. Content 100 ml.
Aphélie is a feminine perfume that stands out in a unique way: like an aphelion, the orbital point at which a celestial object is farthest from the sun. Mysterious, Aphélie is connected with the cosmos: subject to the...
'Melody of the Sun' is a perfume for men and women by Mancera, where a radiant cocktail leaves us with a sunny and vital memory like a smile, with a unique fragrance with a solar accord. Citrus, Aromatic and Fruity...
Tenue the Soiree (evening dress) is a feminine creation by Goutal Paris that evokes feminine elegance and opulence. The hour was near. She added the finishing touches, slipping on a bakelite necklace and stealing her...
With 'Teint de Neige' meaning 'Snow Colour', Lorenzo Villoresi in its creation evokes the delicate hue of the powdered fragance, bringing memories of the delicacy of aroma, softness talc, despite their apparent...
Sea, Sand and Breeze Sel Marine by James Heeley is a men's and women's perfume that recalls a sea breeze, where its penetrating note of lemon gives way to a note of vetiver and precious woods, cedar and birch, to...
Coccobello by James Heeley is a perfume that contains within its bottle the true paradise an essence that takes us to a tropical island where the leaves of palm trees are bathed in the morning dew and kissed by the...
Rosa Elixir by Montale, is a feminine and refined fragrance that combines notes of rose with citrus, strawberries, jasmine, orange blossom and amber, musk and vanilla. Content 100 ml Its special design, with an...
Salado de Carner Barcelona is a fragrance from the Aquatic Aromatic olfactory family for men and women. This is a new FRAGANCE. Salty was released in 2019. Salty, it reminds us of the sun tanning our skin after a...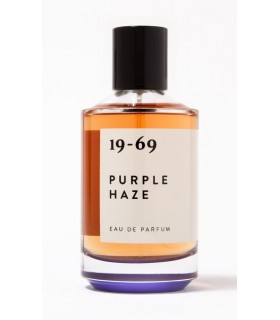 Purple Haze is a perfume for men and women that reflects the hippie movement and the counterculture, like John and Yoko's bed-and-breakfasts in Amsterdam and Montreal or the Woodstock Festival (1969). The fragrance...
Red Vetiver de Montale, is an woody masculine fragrance, slightly special that gives it its warmth, making this unique fragrance the combination with the freshness of Vetiver. Its main notes are sandalwood, red cedar,...
Sweet Peony by Montale, is a feminine perfume, from the Floral Fruit family. Where the majestic aroma of the Peony, is accented by a velvety and subtle combination of notes of jasmine, rose, peach and coconut,...
Vanhera is a Vanilla, Woody and Spicy perfume for men and women of Olfactory Laboratory. It contains 100 ml Perfume Vanhera is a splendid absolute Vanilla from Madagascar where it is surrounded by spicy notes of...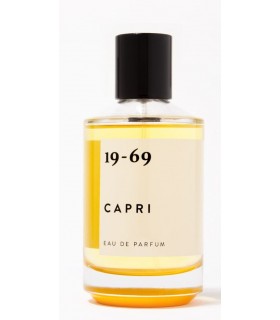 Capri from 19-69 is inspired by the settings of Villa Malaparte and by the emblematic film Le Mépris (1963), shot on the island of Capri. The fragrance is bold, fresh, light and comforting. Notes include sweet and...
Tuberois by Laboratorio Olfattivo is a floral fragrance for men and women. Designed by Jean-Claude Ellena, who describes it like this: "On a pleasant autumn evening, with golden light, the cold suddenly overwhelmed...
1826 by Histoires de Parfums, is a feminine perfume that commemorates the birth of Eugenia de Montijo, she was born in Granada, the jewel of Andalusia. Brilliant beauty, seductive nature, and temperamental elegance...
Customers who bought this product also bought:
Refill Bouquets by the italian firm  Dr. Vranjes. Content 500 mlPerfume Rosso Nobile. Initial orange notes enhance in the floral part formed by the absolute of violet and flowers of magnolia, accords of plum complete...
Eau D'Hadrien is an emblematic parfum of Goutal. Burning sun and the blinding light of Tuscany add to the charm of the cypress-lined terraces. The hottest hour of the day is the best time to sink into the soft shade...
#3 green, green, green and… green #3 by Miller et Bertaux is a fresh green fragrance for men and women, a fragrance for body and soul in search of balance between being and looking. Contains 100 mlGreen PerfumeHead...