Intense Café Eau de Parfum 100 ml Montale
Intense Café by Montale, is a fragrance for men and women oriental vanilla, where the beautiful floral notes reveal a surprising heart composed by the enveloping chords of the Café. This perfect duet leaves a trail of vanilla, amber and white musk. Content 100 ml
Head Notes: Floral
Heart Notes: Coffee, Pink
Base Notes: Amber, Vanilla and White Musk.
16 other products in the same category:
Mortel by  Maison Trudon, is a perfume for men and women where the skin is heated in contact with each other, placing sensuality at the heart of Mortel; Also, frankincense, myrrh, and benzoin reveal the erotic spell...
'Lady Vengeance' created for the company by Francis Kurkjian, is a floral fragrance, maximum expression of the art of seduction through its sophistication and femininity, where Bulgarian Rose joins the Patchouli and...
Capelli d'Oro by Linari is a Floral, Woody and Musky fragrance for women and men. Capelli d'Oro is an irresistibly fresh fruity blend of blackcurrant and luscious muscatel wine with a tart accord of mandarin orange...
Venice, the riverside city of love. In that year of 1725 was born the man whose name would symbolize seduction: Giacomo Girolamo Casanova."So, what is love? A illness to which man is prone to any age,.For each...
#3 green, green, green and… green #3 by Miller et Bertaux is a fresh green fragrance for men and women, a fragrance for body and soul in search of balance between being and looking. Contains 100 mlGreen PerfumeHead...
Tenue the Soiree (evening dress) is a feminine creation by Goutal Paris that evokes feminine elegance and opulence. The hour was near. She added the finishing touches, slipping on a bakelite necklace and stealing her...
Acqua di Colonia de Lorenzo Villoresi is reminiscent of a classic good taste, with its formulation with natural essential oils of bergamot, lemon, sage and rosemary. An active smell, with a positive and refreshing...
Revolution is a perfume created by Maison Trudon for men and women that permeates the skin and concentrates on human emotions throughout the day. It melts, leaving an air of mystery and intrigue around the body....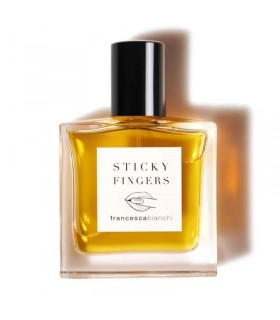 Sticky Fingers de Francesca Bianchi, es una fragancia Amaderada y Especiada para hombres y mujeres. Un pachulí suntuoso y elegante es el protagonista de esta creación 'rock-chic'. Una apertura especiada y chispeante...
Rima XI by Carner Barcelona is a fragrance from the Spicy and Floral olfactory family for men and women. Mysterious and sensual, captivating and unforgettable, with a power of destruction hidden beneath her...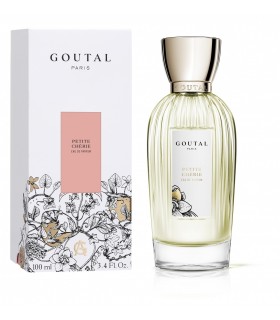 Petite Chérie de Goutal, is a fruity feminine fragrance, where the notes of the pear tree together with the blooming rose bush take us to a wonderful garden. Content 50 ml Fruity perfume Head Note: Peach, Cut...
Bruma by Maison Trudon is a floral and powdery perfume for men and women that contains a distinguished, almost animal sensuality. At night, a rider draws inner strength from the elements that surround her: her horse...
1899 Hemingway by Histoires de Parfums is an oriental and woody fragrance for women and men. 1899 Hemingway was released in 2013. The nose behind this fragrance is Gerald Ghislain. Content 60 ml Perfume Top notes...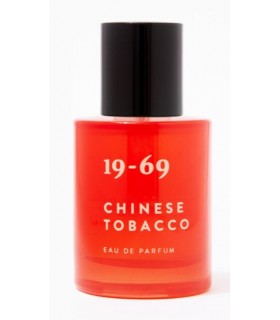 Chinese Tobacco by 19-69 brings back memories of French colonial Indochina and legendary films like Indochine and Apocalypse Now. Reflections on the different contrasts of Asia. East meets West, old meets new. The...
Starry Nights by Montale is a perfume for men and women that perfectly reproduces the memory of enjoying a relaxed evening outdoors with our friends under the starry night coat, the citrus aromas of Calabria Bergamot...
The unisex fragrance 'Alamut' Lorenzo Villoresi, takes us to the warm and sensual atmosphere of the Orient, with notes of amber, musk and precious woods. Content 100 ml
Customers who bought this product also bought:
White Musk by Montale is a perfume for women and men, elegant, balanced and subtle. The violet leaves and the Ylang-Ylang oil are the differential notes that make up an exquisite aroma of extreme quality, pure and...
Spray Room by the italian firm  Dr. Vranjes. Content 100 mlPerfume Rosso Nobile. Initial orange notes enhance in the floral part formed by the absolute of violet and flowers of magnolia, accords of plum complete...
Refill Scented Bouquet by the italian firm  Dr. Vranjes. Content 500 mlPerfumeThis fragrance blends notes of two precious resins, myrrh and frankincense, wisely combined with the freshness of Bergamot and Neroli...
Sticks air freshener frm Dr. Vranjes. Content 250 ml. It Includes 8 vegetable sticks. Ginger Lime Fresh and spicy is how this fragrance can be defined thanks to the juicy and bright notes of Lime together with...
Aqua Palma, by Montale, is a citrus and spicy perfume for men and women. In the middle of the sand sea of Ubari, in the height of summer, when the Eastern sun is at its zenith, Aqua Palma represents a mirage of the...