Coccobello 100 ml Heeley Eau de Parfum
Coccobello by James Heeley is a perfume that contains within its bottle the true paradise an essence that takes us to a tropical island where the leaves of palm trees are bathed in the morning dew and kissed by the sun. There we can see Robinson Crusoe next to the perfect and tanned body of a Brazilian beauty bathed in sunlight. Content 100 ml.
Green and Woody Perfume
Head Notes: Palm leaves, Gardenia
Heart Notes: Fresh Coconut, Sea Salt, Bourbon Vanilla
Background Notes: Virginia Cedarwood, Benzoin, Sandalwood
Calculated from
1
reviews
Smells amazing and lasts a long time on my skin and I get whiffs of it all day long. It's great as a summer scent or whenever you feel like you're on a tropical holiday by the beach. Will definitely buy again.
16 other products in the same category:
Cedrat Boise de Mancera is a perfume extract for men and women that begins with an explosion full of vitality with the notes of Cassis and Citrus Fruits and settles on a sensual heart of jasmine and patchouli on the...
1804 is a feminine perfume by Histoires de Parfmus, which mentions the year of birth of the first great modern woman, 'George Sand', great writer, lover and committed to the causes of time. A perfume that reflects his...
Night in Paris, in the cabaret under the clink of champagne glasses, bright red lips, feathers and sequins, the show begins !!. The memory of this unforgettable night lasts until the next morning.Feminine, floral,...
Aqua Gold by Montale is a fragrance for men and women that is inspired by the beautiful painting that leaves us the characteristic landscape of the island of Capri to elaborate a creation of contrasts between the...
'1969 Parfum de Revolte by Histoires de Parfums' is an Oriental Gourmand fragrance for women. The nose behind this fragrance is Gerald Ghislain. Content 120 mlFragranceTop Note: peachMiddle Notes: pink, white flowers,...
Venice, the riverside city of love. In that year of 1725 was born the man whose name would symbolize seduction: Giacomo Girolamo Casanova."So, what is love? A illness to which man is prone to any age,.For each...
Head Notes: Cistus Labdanum, Elemi, Cardamom, Saffron Heart Notes: Super essence incense, Fumencens, Hydrocarboresin, Cypriol, Base Notes: Virginia Cedar Wood, Guayaco Wood, Kashmir, Ambermax, Musk
Eau D'Hadrien is an emblematic parfum of Goutal. Burning sun and the blinding light of Tuscany add to the charm of the cypress-lined terraces. The hottest hour of the day is the best time to sink into the soft shade...
The fragrance 'Iperborea' by Lorenzo Villoresi, is a light fragrance where his green and floral notes predominate. Top notes are lily of the valley, cyclamen, tangerine, orange, peach, flowers and citrus; heart notes...
A gentle breath of green forests and exotic lands. A fragrance with the force and solemnity of aromatic woods. A soothing fragrance and earthy notes, with hints of citrus, cedar and rosewood. Content 100 mlTop notes:...
Citizen Queen by Juliette has a Gun is a floral, woody and musky women's fragrance an ode to the modern interpretation of Shakespeare's classics. An elegant fragrance with personality that gives off a charming and...
Roses Vanille de Mancera, is an extremely feminine perfume sweet enough to capture you, rich enough to sustain you and complex enough to seduce you, Roses Vanille is a must have and one of the most seductive floral...
Note de Yuzu contains the energy and enthusiasm of Japanese yuzu layered with aquatic and marine notes. Its immediate fruity freshness will soften to reveal a sensual salinity to the skin, reminiscent of a traditional...
Cedrat Boise de Mancera is a perfume for men and women that begins with an explosion full of vitality with the notes of Cassis and Citrus Fruits and settles on a sensual heart of jasmine and patchouli on the skin....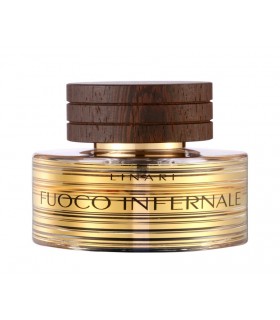 Fuoco Infernale by Linari is an Amber fragrance for women and men. An equally varied and exciting composition of spicy carnation and herbaceous-earthy aspects of natural myrtle, wild marjoram, cinnamon bark...
Vanhera is a Vanilla, Woody and Spicy perfume for men and women of Olfactory Laboratory. It contains 100 ml Perfume Vanhera is a splendid absolute Vanilla from Madagascar where it is surrounded by spicy notes of...
Customers who bought this product also bought:
Iris de Nuit by James Heeley is a perfume for men and women which manages to create a sensation of warmth while delicate through the absolute iris extracted directly from the roots of the plant. It is not a common...
Menthe Fraîche by James Heeley is an extremely fresh perfume, for women and men,  that expresses current and natural nuances. This freshness is obtained through the crushed mint together with green tea and combined...