Cardinal 100 ml Heeley Eau de Parfum
Cardinal by James Heeley is a timeless fragrance for Men and Women of the Oriental olfactory family, which is based on the traditional notes of incense and laudanum, in turn, brings us an air of lightness thanks to its notes of fresh linen. The combination of gray amber, patchouli and vetiver envelop it in its mysticism and elegance.
Oriental Perfume:
Top notes: linen, pink pepper and black pepper.
Heart notes: French labdanum, frankincense and myrrh.
Base notes: vetiver, ambergris and patchouli.
16 other products in the same category:
Starry Nights by Montale is a perfume for men and women that perfectly reproduces the memory of enjoying a relaxed evening outdoors with our friends under the starry night coat, the citrus aromas of Calabria Bergamot...
'1969 Parfum de Revolte by Histoires de Parfums' is an Oriental Gourmand fragrance for women. The nose behind this fragrance is Gerald Ghislain. Content 60 mlFragranceTop Note: peachMiddle Notes: pink, white flowers,...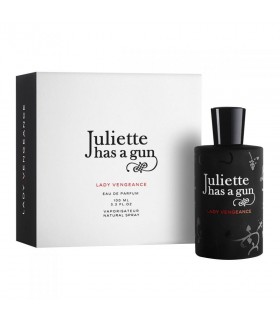 'Lady Vengeance' created for the company by Francis Kurkjian, is a floral fragrance, maximum expression of the art of seduction through its sophistication and femininity, where Bulgarian Rose joins the Patchouli and...
Vanille Patchouli Eau de Parfum by Molinard, is an oriental gourmand fragrance, for men and women where the exquisite paradox between provocation and delicacy is mixed. The irresistible fusion of Vanilla and Patchouli...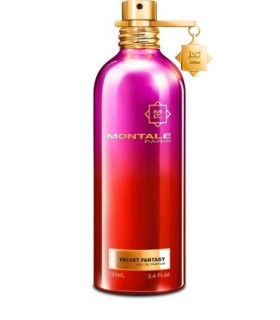 Feminine perfume where citrus and velvety fruits intermingle with the elegance of the Rose and the Gourmand femininity of the Violet Incense makes way for Amber and White Moss in a fascinating and wild dance....
Grisette, pink complexion, innocent look, runs and rushes towards her fickle suitor. However, she dreams of the Other, and dreams, tender look, with the romance that begins. A promise more certain than previous oaths:...
Habanita is a feminine perfume from Molinard, which revolutionized the perfumery industry in 1921, both in the design of the bottle, made by René Lalique, and its perfume, becoming the first oriental fragrance in...
Oranges & Lemons Say The Bells of St. Clement's by James Heeley, is traditional cologne that has been converted into a chic, contemporary, light and fresh English perfume water inspired by the poem "Oranges and...
TulsiVivah is a perfume for men and women by Miller et Bertaux that represents the ceremonial marriage of the Tuli (holy basil) with the Hindu gods. The Tulsi wedding means the end of the monsoon and the beginning of...
Olim by Maison Trudon is a perfume for men and women that represents the vanity and emotion of a real era. Powdery notes touch beauty; Spices evoke decadence and resins point to opulence. Olim refers to a form of...
Dark Purple by Montale, it is a feminine fragrance, sophisticated and seductive, where the subtle mixture of plum and teak, is intermingled with the sensuality of the rose. Content 100 ml Fragrance FragranceHead...
1740 by Histoires de Parfums is a perfume designed for a modern hedonist. A perfume with a strong personality that inspires us to explore each and every one of the scandalous freedoms of the Enlightenment through...
"Aromatic infusion", "Aromatic tea" and "Aromatic cologne" are three correct definitions to speak of this Eau de Parfum 'mint and mint', a perfume by Miller et Bertaux for men and women that evokes a Moroccan bouquet...
MyLO is a fruity and floral perfume for men and women of Laboratorio Olfattivo. It contains 100 ml Perfume A lovely and sunny fragrance inspired by the White Lily, one of the most beloved flowers in perfumery. A...
"from our trips, with love" Shanti Shanti, perfume for oriental men and women, which takes us to India and its flower-petal launching feties, a destiny that for its creators occupies a very special place. In its...
Indian Study by Miller et Bertaux is a tribute to sandalwood, which combines the Mysore Sandalwood and the Amyris Sandalwood. These two types of sandalwood are recognized for their purifying properties, and spicy...
Customers who bought this product also bought:
Venice, the riverside city of love. In that year of 1725 was born the man whose name would symbolize seduction: Giacomo Girolamo Casanova."So, what is love? A illness to which man is prone to any age,.For each...
Eau De Monsieur is a masculine citrus, spicy and aromatic perfume. Contains 100 ml Monsieur is the ambassador of the timeless elegance of men with taste, his perfume is an ode to sophistication, whose freshness...
Spray Room by Esteban Parfum. Content 100 ml 'Sous l'Olivier' (Under the Olive Tree), takes us to the heart of Provence, where the branches are rocked by the passage of time and the woody and aromatic fragrances of...
Perfumed essences of the French firm Esteban should its subtlety to the high purity of its formula.We can use them to sweeten the atmosphere in our fragrances, ceramics and decorative charms diffuser being able to use...
Mikado in decorative glass jar with ceramic lid and shaped rods triptych, Esteban french firm, produces a captivating and mysterious sexy halo filling your home with memories of trips to Africa. Teck and Tonka...