Cardinal 100 ml Heeley Eau de Parfum
Cardinal by James Heeley is a timeless fragrance for Men and Women of the Oriental olfactory family, which is based on the traditional notes of incense and laudanum, in turn, brings us an air of lightness thanks to its notes of fresh linen. The combination of gray amber, patchouli and vetiver envelop it in its mysticism and elegance.
Oriental Perfume:
Top notes: linen, pink pepper and black pepper.
Heart notes: French labdanum, frankincense and myrrh.
Base notes: vetiver, ambergris and patchouli.
16 other products in the same category:
With 'Teint de Neige' meaning 'Snow Colour', Lorenzo Villoresi in its creation evokes the delicate hue of the powdered fragance, bringing memories of the delicacy of aroma, softness talc, despite their apparent...
Need_U is a musky perfume for men and women of Olfactory Laboratory. It contains 100 ml Perfume I need you, Need_U. Some simple words to describe an extreme and strong need. In this case, the need for perfume...
Sea, Sand and Breeze Sel Marine by James Heeley is a men's and women's perfume that recalls a sea breeze, where its penetrating note of lemon gives way to a note of vetiver and precious woods, cedar and birch, to...
Aqua Gold by Montale is a fragrance for men and women that is inspired by the beautiful painting that leaves us the characteristic landscape of the island of Capri to elaborate a creation of contrasts between the...
Intense Tiaré by Montale, is an oriental and floral floral fragrance for men and women, designed by Pierre Montale. Its main notes are the flower tiare, coconut, rose, jasmine, ylang-ylang and vanilla. Content 100 ml...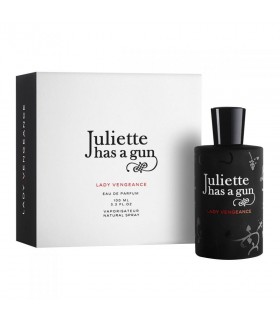 'Lady Vengeance' created for the company by Francis Kurkjian, is a floral fragrance, maximum expression of the art of seduction through its sophistication and femininity, where Bulgarian Rose joins the Patchouli and...
The master perfumer Jean-Claude Ellena, inspired by his love for Italy, created the Parfum Limone for men and women within the "Viaggio in Italia" collection which its own author describes as follows: "Limone...
1740 by Histoires de Parfums is a perfume designed for a modern hedonist. A perfume with a strong personality that inspires us to explore each and every one of the scandalous freedoms of the Enlightenment through...
Diamond Flowers is a Montale Special Edition feminine perfume, opening with sweet notes of fig, bergamot and geranium, mixed with an intense Turkish rose and deep Sumatran patchouli. Sandalwood, Haitian vetiver and...
Eau D'Hadrien is an emblematic parfum of Goutal. Burning sun and the blinding light of Tuscany add to the charm of the cypress-lined terraces. The hottest hour of the day is the best time to sink into the soft shade...
Night in Paris, in the cabaret under the clink of champagne glasses, bright red lips, feathers and sequins, the show begins !!. The memory of this unforgettable night lasts until the next morning.Feminine, floral,...
1899 Hemingway by Histoires de Parfums is an oriental and woody fragrance for women and men. 1899 Hemingway was released in 2013. The nose behind this fragrance is Gerald Ghislain. Content 120 ml Perfume Top notes...
Thé Basilic by Molinard is a perfume for men and women inspired by the heart of Sri Lanka, where the tea hills are lost as far as the eye can see, green and bright that meet the most symbolic of the aromatic plants of...
Muguet is an eau de parfum by Molinard for women, invites us to a walk through a garden in spring. Content 75 ml Fresh and green floral perfume Top notes: lily of the valley (lily) Heart notes: jasmine, green...
Nuit et Confidences is a feminine Eau de Parfum, it takes us to a sophisticated and intellectual woman, lover of the meetings of society and private parties, in which, and in each one of the rooms where they are...
The fragrance 'Musk' by Lorenzo Villoresi, is a sensual and captivating, with its enveloping notes of musk and bottom notes of rose, sandalwood, cedar and exotic woods. Content 100 ml.
Customers who bought this product also bought:
Perfume for men and women by Heeley, inspired by the fine French porcelain, where this aroma recreates the sensation of purity of this material. With a light and bright breeze on a white background, bright and pure,...
The unisex fragrance 'Alamut' Lorenzo Villoresi, takes us to the warm and sensual atmosphere of the Orient, with notes of amber, musk and precious woods. Content 100 ml
Scented sachet by Esteban Parfums 'Teck and Tonka', to be used in drawers, closets, cars, etc. It can also be used for opening the bag the dotted line indicated as vacuum powder. Weight 65 gr.PerfumeTop notes of...
Venice, the riverside city of love. In that year of 1725 was born the man whose name would symbolize seduction: Giacomo Girolamo Casanova."So, what is love? A illness to which man is prone to any age,.For each...
Mikado in decorative glass jar with ceramic lid and shaped rods triptych, Esteban french firm, produces a captivating and mysterious sexy halo filling your home with memories of trips to Africa. Teck and Tonka...