Velvet Fantasy Eau de Parfum 100 ml Montale
Feminine perfume where citrus and velvety fruits intermingle with the elegance of the Rose and the Gourmand femininity of the Violet
Incense makes way for Amber and White Moss in a fascinating and wild dance.
Oriental Floral Fragrance
Top Notes: Lemon, Bergamot, Sicilian Orange, Green Apple, Strawberry, White Peach, Indonesian Nutmeg, Incense
Heart Notes: Rose and Violet, Patchouli Leaves from Sumatra
Base Notes: Amber, White Musk
16 other products in the same category:
Purple Haze is a perfume for men and women that reflects the hippie movement and the counterculture, like John and Yoko's bed-and-breakfasts in Amsterdam and Montreal or the Woodstock Festival (1969). The fragrance...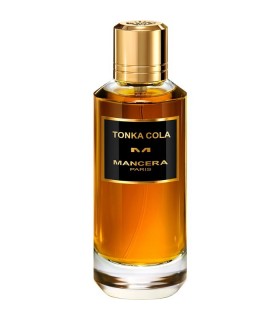 Tonka Cola de Mancera, is an Amber and Spicy perfume for men and women. Contains 60ml On the trail of this famous American-invented pop culture spearhead, we follow in the footsteps of caravansers, travelers, and...
Sticky Fingers de Francesca Bianchi, es una fragancia Amaderada y Especiada para hombres y mujeres. Un pachulí suntuoso y elegante es el protagonista de esta creación 'rock-chic'. Una apertura especiada y chispeante...
The Lover's Tale by Francesca Bianchi, is a Leather fragrance for women and men. A secret meeting of lovers, who are united by an impossible passion, this is interpreted by a dominating leather intermingled with a...
This fragrance Lorenzo Villoresi, Yerbamate, is inspired by the freedom and nature that provides fresh grass, hay cut rencién, and countless plants and flowers of the fields, enhanced by air and sun. Content 100 ml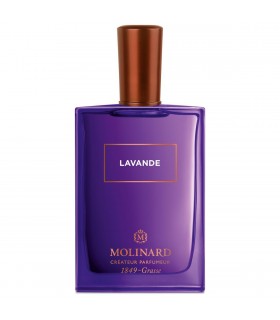 Lavender is an eau dLae parfum by Molinard for women and men, Nicknamed blue gold, Lavender embodies the soul of sunny summer fields in Provence. Travel to the heart of the garrigue... With an evanescent freshness,...
Acqua di Colonia de Lorenzo Villoresi is reminiscent of a classic good taste, with its formulation with natural essential oils of bergamot, lemon, sage and rosemary. An active smell, with a positive and refreshing...
Unspoken Musk by Francesca Bianchi is a musky perfume for men and women which is on the olfactory map in a region closer to Humanity and Sensuality. It is an Emotional Musk as it generates almost a physical reaction...
Tuberois by Laboratorio Olfattivo is a floral fragrance for men and women. Designed by Jean-Claude Ellena, who describes it like this: "On a pleasant autumn evening, with golden light, the cold suddenly overwhelmed...
Palo Santo by Carner Barcelona is a fragrance for men and women. Palo Santo was launched in 2015. The nose behind this fragrance is Shyamala Maisondieu Notes of caramel, tonca bean and vetiver blend with the...
Oranges & Lemons Say The Bells of St. Clement's by James Heeley, is traditional cologne that has been converted into a chic, contemporary, light and fresh English perfume water inspired by the poem "Oranges and...
Sweet Peony by Montale, is a feminine perfume, from the Floral Fruit family. Where the majestic aroma of the Peony, is accented by a velvety and subtle combination of notes of jasmine, rose, peach and coconut,...
Vanille Patchouli Eau de Parfum by Molinard, is an oriental gourmand fragrance, for men and women where the exquisite paradox between provocation and delicacy is mixed. The irresistible fusion of Vanilla and Patchouli...
Elae by Maison Trudon is a feminine floral perfume that constitutes a true luminous offering of a bouquet of white petals with woody notes full of warmth and tenderness. Through her Latin name, with the protective...
Alambar by Laboratorio Olfattivo is a perfume for men and women, it is Enrico Buccela's homage to an icon and his amber-scented world: amber, amber, wire, ambra, ambrum, ambarum, Alambar. A fragrance that works its...
Night in Paris, in the cabaret under the clink of champagne glasses, bright red lips, feathers and sequins, the show begins !!. The memory of this unforgettable night lasts until the next morning.Feminine, floral,...
Customers who bought this product also bought:
Oud Tobacco by Montale is a perfume para hombres y mujeres from Montale. Perfume hipnótico y delicadamente suave that combines the mezcla las notas of Tonka y Tabaco. Los citrícos, el comino y el zumaque rojo nos...