Iris de Nuit 100 ml Heeley Eau de Parfum
Iris de Nuit by James Heeley is a perfume for men and women which manages to create a sensation of warmth while delicate through the absolute iris extracted directly from the roots of the plant. It is not a common fragrance because it intones uncommon chords of an exquisite refinement in addition to sensual ones. Content 100 ml.
Powdery, Musky and Floral Perfume
Head Notes: Angelica, ambreta musk
Heart notes: Absolute Iris, Violet, Carrot Seed
Background Notes: Gray Amber, White Cedar
16 other products in the same category:
The Lover's Tale by Francesca Bianchi, is a Leather fragrance for women and men. A secret meeting of lovers, who are united by an impossible passion, this is interpreted by a dominating leather intermingled with a...
Chai by Baruti is an Aromatic and Spicy fragrance for men and women. Its author created the fragrance inspired by his favorite drink, Chai Masala, with spicy notes inspired by a cup of hot milk and turning his...
Oud Rain by Renier is an amber and woody perfume for men and women, optimistic and conquering that combines a rain of tropical joy with notes of oud. With a delicious top note of tropical fruits like tangerine, mango,...
Feminine perfume where citrus and velvety fruits intermingle with the elegance of the Rose and the Gourmand femininity of the Violet Incense makes way for Amber and White Moss in a fascinating and wild dance....
Under My Skin by Francesca Bianchi, is an amber and woody perfume for men and women, soft and carnal perfume being Francesca's interpretation of the animalic theme, softened by the precious iris butter, this emotional...
Crystal Rain by Renier is a Woody, Floral and Aromatic perfume for men and women designed by perfumer Daniel Josier. Crystal Rain, a perfume that emanates the essence of an oil painting with the same name. A...
The unisex fragrance 'Alamut' Lorenzo Villoresi, takes us to the warm and sensual atmosphere of the Orient, with notes of amber, musk and precious woods. Content 100 ml
Cuoium by Orto Parisi is a Woody and Animalistic perfume extract for men and women. A tribute to the ancient craftsmanship associated with leather working, Cuoium is a striking fragrance that fuses the robustness...
The fragrance 'Iperborea' by Lorenzo Villoresi, is a light fragrance where his green and floral notes predominate. Top notes are lily of the valley, cyclamen, tangerine, orange, peach, flowers and citrus; heart notes...
MyLO is a fruity and floral perfume for men and women of Laboratorio Olfattivo. It contains 100 ml Perfume A lovely and sunny fragrance inspired by the White Lily, one of the most beloved flowers in perfumery. A...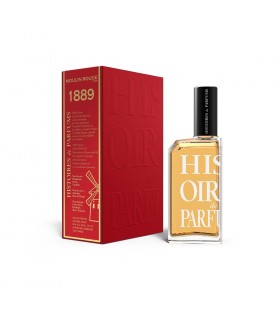 Night in Paris, in the cabaret under the clink of champagne glasses, bright red lips, feathers and sequins, the show begins !!. The memory of this unforgettable night lasts until the next morning.Feminine, floral,...
Dama Koupa de Baruti es una fragancia unisex Floral y Almizclada. Dama Koupa, traducido del griego como "La Reina de Corazones", es una fragancia seductora y sensual que fue desarrollada con la misión de no ser...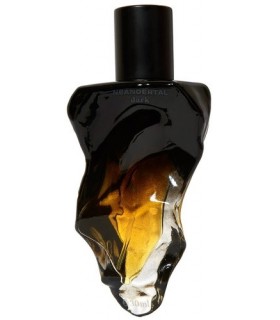 Dark by Neandertal is a Woody and Aromatic perfume for men and women. The darkest and deepest version of Neanderthal. A scent in constant movement that challenges conventional perfumery. The initial structure of...
Vetyverso by Laboratorio Olfattivo is a sophisticated and contemporary fragrance that combines the freshness of vetiver with the elegance of citrus and woody notes. This unisex fragrance captures the essence of...
L'Ae Du Désert Marocain de Tauer Perfumes is an Eau de Toilette turned into an aromatic and spicy classic for powerful, sensual and pure men and women, which evokes the pleasure of the night in the desert watching the...
Aphélie is a feminine perfume that stands out in a unique way: like an aphelion, the orbital point at which a celestial object is farthest from the sun. Mysterious, Aphélie is connected with the cosmos: subject to the...
Customers who bought this product also bought:
Médie by Maison Trudon is a citrus perfume for men and women, which takes us back to Antiquity and the kingdom of Alexander the Great, under which the province of Médie abounded in rare citrus. An oasis of freshness,...
Sea, Sand and Breeze Sel Marine by James Heeley is a men's and women's perfume that recalls a sea breeze, where its penetrating note of lemon gives way to a note of vetiver and precious woods, cedar and birch, to...
Pimiento +++ is a perfume for men and women that is defined as a Mexican cocktail where the contrast of the heat of the combination of chili and saffron meets the freshness of alcohol and ice cubes. The name of the...
Spray Room by the italian firm  Dr. Vranjes. Content 100 mlPerfumeVanilla and tangerine. Instant and precious fragrance that combines the sweetness of vanilla with the acidity of the Mandarin.Properties: Soothing,...
Refill Bouquet by the italian firm  Dr. Vranjes. Content 500 mlPerfumeMagnolia and Orchid. Intense notes of Magnolia created this sophisticated and elegant fragrance with the delicate blend of Mimosa and warmth of the...