Menthe Fraîche Eau De Parfum 100 ml James Heeley
Menthe Fraîche by James Heeley is an extremely fresh perfume, for women and men,  that expresses current and natural nuances. This freshness is obtained through the crushed mint together with green tea and combined with cedar dyes. A light aroma that supposes a breath of fresh air for our senses. Content 100 ml.
Green, fresh spicy and aromatic perfume
Head Notes: Mint Soft, Yerbabuena, Bergamot
Heart Notes: Green Tea, Freesia
Base Notes: White Cedar
16 other products in the same category:
Rima XI by Carner Barcelona is a fragrance from the Spicy and Floral olfactory family for men and women. Mysterious and sensual, captivating and unforgettable, with a power of destruction hidden beneath her...
 Black Knight by Francesca Bianchi  is inspired by the renaissance captain Giovanni Dalle Bande Nere, along with his loyalty, Spartan lifestyle and moral commitment inspired this creation. He imagines the smell of a...
Verveine d'Eugène by James Heeley is a light and fresh fragrance for men and women elaborated on the basis of verbena of lemon and a note of bergamot, being the fresh and green note the currant that combined with a...
Incense Rose de Tauer Perfumes an Amber Floral fragrance for women Vibrant, rich, mysterious. Pink Incense is an elegant oriental fragrance, imagine a flying oriental carpet with floating rose petals, moving...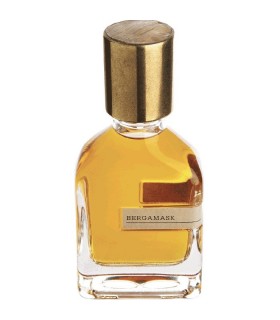 Bergamask by Orto Parisi is an extract of Citrus and Woody perfume for men and women. Bergamask is a bold fragrance that recreates feelings of attraction and repulsion by combining two contrasting ingredients:...
The Lover's Tale by Francesca Bianchi, is a Leather fragrance for women and men. A secret meeting of lovers, who are united by an impossible passion, this is interpreted by a dominating leather intermingled with a...
Latin Lover by Carner Barcelona is a Floral fragrance for men and women. Latin Lover was launched in 2017. The nose behind this fragrance is Jórdi Fernandez. Like a tempting and provocative love, fragrance with...
Sensual Instinct by Montale is an Oriental perfume for men and women that invites you to let yourself be carried away by your most primitive instinct. A lush, warm and dense fragrance that combines bright notes of...
Under My Skin by Francesca Bianchi, is an amber and woody perfume for men and women, soft and carnal perfume being Francesca's interpretation of the animalic theme, softened by the precious iris butter, this emotional...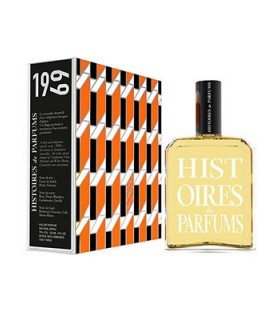 '1969 Parfum de Revolte by Histoires de Parfums' is an Oriental Gourmand fragrance for women. The nose behind this fragrance is Gerald Ghislain. Content 120 mlFragranceTop Note: peachMiddle Notes: pink, white flowers,...
Sweet Peony by Montale, is a feminine perfume, from the Floral Fruit family. Where the majestic aroma of the Peony, is accented by a velvety and subtle combination of notes of jasmine, rose, peach and coconut,...
Tardes de Carner Barcelona is a floral woody musk fragrance for women. Tardes was launched in 2010. The nose behind this fragrance is Daniela (Roche) Andrier. A tribute to the peace and harmony of a summer...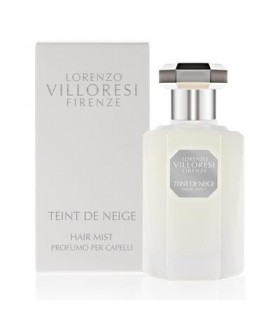 The wake of a fragrance that melts with the hair, for a night of sleep. Composition specially prepared to perfume your hair created by Lorenzo Villoresi. Content 50 ml With 'Teint de Neige' meaning 'Snow Colour',...
Chinese Tobacco by 19-69 brings back memories of French colonial Indochina and legendary films like Indochine and Apocalypse Now. Reflections on the different contrasts of Asia. East meets West, old meets new. The...
Marine perfume for men and women who encapsulates the nativity and humility of a day in the sea. Phthaloblue is fresh and brilliant with citrus elegant and herbaceous notes, and at the same time rich and deep with...
Ambre 114 by Histoires de Parfums is a perfume for men and women Oriental and Spicy, which was created by Gerald Ghislan and Magli Senequier. This mythical raw material has been improved with the composition 114. A...
Customers who bought this product also bought:
Pimiento +++ is a perfume for men and women that is defined as a Mexican cocktail where the contrast of the heat of the combination of chili and saffron meets the freshness of alcohol and ice cubes. The name of the...
Mortel by  Maison Trudon, is a perfume for men and women where the skin is heated in contact with each other, placing sensuality at the heart of Mortel; Also, frankincense, myrrh, and benzoin reveal the erotic spell...
Médie by Maison Trudon is a citrus perfume for men and women, which takes us back to Antiquity and the kingdom of Alexander the Great, under which the province of Médie abounded in rare citrus. An oasis of freshness,...
Iris de Nuit by James Heeley is a perfume for men and women which manages to create a sensation of warmth while delicate through the absolute iris extracted directly from the roots of the plant. It is not a common...
Sea, Sand and Breeze Sel Marine by James Heeley is a men's and women's perfume that recalls a sea breeze, where its penetrating note of lemon gives way to a note of vetiver and precious woods, cedar and birch, to...