Instant Recharge Renewal Mask Zelens 50 ml
The ultimate multi-action mask formulated with a potent blend of 5% lactobionic acid, 5% lactic acid and enzymes to encourage skin renewal with immediately visible results. Enriched with a unique complex of invigorating bioactive ingredients, this reviving mask recharges skin with instant energy and moisture, and boosts vitality. Antioxidants from green Shiso leaves help counteract environmental damage. Reveals smoother, softer and healthier-looking skin with a noticeably youthful glow.
Dermatologist tested. Suitable for all skin types.
"Designed for instantly visible results, this is the ultimate multi-action mask combining a super powerful acid blend that enhances skin renewal while moisturising and reviving skin." – Dr. Marko Lens
Benefits
Encourages skin renewal with immediately visible results
Intensely moisturises the skin and enhances its youthful elasticity
Restores skin's vitality to reveal a smoother, more radiant complexion
4 other products in the same category:
Zelens Exfoliating Pads We present the next generation in facial peeling, a formula composed of PHA (polyhydroxy acids) plus alpha and beta hydroxy acids. A rejuvenating treatment that is able to gently...
A highly concentrated defence serum containing a proprietary blend of five different types of tea (green tea, matcha green tea, white tea, black tea and kombucha, fermented black tea) with synergic action in fighting...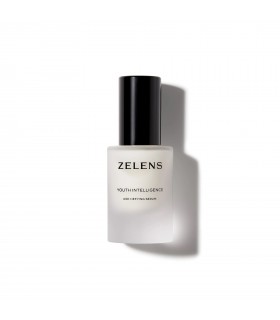 How to challenge the passage of time? The answer is this serum inspired by the discovery that won the Nobel Prize, and which is based on the study of telomeres and their participation in the control of aging. Dr....