Uomo Lorenzo Villoresi Eau de Toilette 100 ml
The fragrance 'Uomo' Lorenzo Villoresi is an intense, fresh and elegant fragrance for men, with sandalwood touch, spices, precious woods, patchouli and vetiver. Content 100 ml.
16 other products in the same category:
The master perfumer Jean-Claude Ellena, inspired by his love for Italy, created the Parfum Bergamotto for men and women within the "Viaggio in Italia" collection which its own author describes as follows: "Although...
Sea, Sand and Breeze Sel Marine by James Heeley is a men's and women's perfume that recalls a sea breeze, where its penetrating note of lemon gives way to a note of vetiver and precious woods, cedar and birch, to...
Capelli d'Oro by Linari is a Floral, Woody and Musky fragrance for women and men. Capelli d'Oro is an irresistibly fresh fruity blend of blackcurrant and luscious muscatel wine with a tart accord of mandarin orange...
#001 GARDENER Gardener by Hunq is a green and aromatic perfume for men. Meet the exemplary caretaker of the freshly cut lawn. Immaculate yet playful, this fragrance is a blend of clean freshness and searing...
Behique de Renier Perfumes is an aromatic and woody perfume for men and women, inspired by the shaman of the Taino Indian tribes, a dreamy and mysterious aroma. Since its release, a work of art is perceived that does...
Infinity by Montale is a sweet and aromatic fragrance for men and women where its measured eloquence contrasts with the brilliance of this smiling fragrance. Follow the purple wave of Plum and Black Cherry and wait a...
Venice, the riverside city of love. In that year of 1725 was born the man whose name would symbolize seduction: Giacomo Girolamo Casanova."So, what is love? A illness to which man is prone to any age,.For each...
Voyance by Baruti is a Woody Aromatic fragrance for men and women. The result of two merged projects: an ultra-masculine woody musk fragrance built around guaiac wood and an ultra-feminine tuberose fragrance, their...
Floral and Fresh Perfume  with notes of lemon and base ofaldehyde and musk; Gin Fizz was reissued and updated by Lubin in 2009 by famed perfumer Thomas Fontaine's. Fame perfume comes from 1955, when the firm created...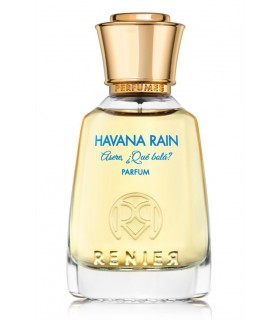 Havana Rain by Renier is an aromatic journey inspired by the vibrant city of Havana. Unlike its predecessor, Habana 500, this fragrance not only captures the essence of the Cuban capital, but also immerses itself in...
Muguet is an eau de parfum by Molinard for women, invites us to a walk through a garden in spring. Content 75 ml Fresh and green floral perfume Top notes: lily of the valley (lily) Heart notes: jasmine, green...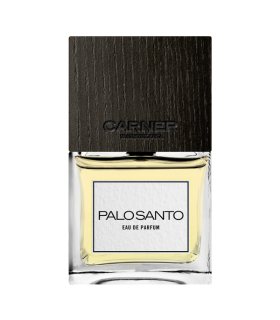 Palo Santo by Carner Barcelona is a fragrance for men and women. Palo Santo was launched in 2015. The nose behind this fragrance is Shyamala Maisondieu Notes of caramel, tonca bean and vetiver blend with the...
With 'Teint de Neige' meaning 'Snow Colour', Lorenzo Villoresi in its creation evokes the delicate hue of the powdered fragance, bringing memories of the delicacy of aroma, softness talc, despite their apparent...
Patchouli de Molinard, is an eau de parfum for men and women, that moves us to Orient, and envelops us in a true hypnotic provocation, liberating an infinite sensuality thanks to the masterful combination of exotic...
Under My Skin by Francesca Bianchi, is an amber and woody perfume for men and women, soft and carnal perfume being Francesca's interpretation of the animalic theme, softened by the precious iris butter, this emotional...
Marine perfume for men and women who encapsulates the nativity and humility of a day in the sea. Phthaloblue is fresh and brilliant with citrus elegant and herbaceous notes, and at the same time rich and deep with...
Customers who bought this product also bought:
Lorenzo Villoresi with this fragrance brings back memories of the East and the Arabic markets across the Mediterranean, with a touch of pepper and African spices, getting a fresh, aromatic and spicy aroma. Content 100 ml
A gentle breath of green forests and exotic lands. A fragrance with the force and solemnity of aromatic woods. A soothing fragrance and earthy notes, with hints of citrus, cedar and rosewood. Content 100 mlTop notes:...
With 'Teint de Neige' meaning 'Snow Colour', Lorenzo Villoresi in its creation evokes the delicate hue of the powdered fragance, bringing memories of the delicacy of aroma, softness talc, despite their apparent...
Refill for bouquets from the Italian firm Culti Milano, with fragrance 'Aramara'. Content 1 Liter. IMAGINE A sunny day in the countryside, marked by the reassuring aroma of the citrus peel. Its aroma extends and...
The fragrance 'Musk' by Lorenzo Villoresi, is a sensual and captivating, with its enveloping notes of musk and bottom notes of rose, sandalwood, cedar and exotic woods. Content 100 ml.