Dark Vanilla 100 ml Eau de Parfum Montale
Dark Vanilla by Montale will envelop you with its sensual combination of notes of resinous vanilla, spices and amber that will captivate your heart. Sandalwood, leather and oud wood give it an intense, intimate and addictive oriental sillage. A lovely fragrance for this winter that you won't be able to get enough of.
Woody and Vanilla Perfume
Top Notes: Spices
Heart Notes: Cambodian Oud, Leather, Sandalwood, Patchouli
Base Notes: Vanilla and Amber
16 other products in the same category:
The wake of a fragrance that melts with the hair, for a night of sleep. Composition specially prepared to perfume your hair created by Lorenzo Villoresi. Content 50 ml With 'Teint de Neige' meaning 'Snow Colour',...
Ambré Lumière de Molinard is a perfume for men and women that serves as a true source of inspiration for those authors of the most refined novels, remembering those beautiful fantasy myths in which the protagonists...
Angel's Dust by Francesca Bianchi is a powdered boudoir from times gone by, a lover is putting on lipstick while waiting for her lover to arrive.Face powder floats in the air, mixed with the scent of roses and the...
Vanille by Molinard, is a eau de parfum for women that is a true journey of the senses, succumb to the pleasure of a gourmet and sensual vanilla, deliciously transgressive. An invitation to voluptuous exoticism....
Yes Please! is a fragrance that pays homage to Madchester: a cultural and musical movement that defined an entire era. Notes include Juniper, Thyme and Cedarwood. Johan Bergelin: "Post-industrial Manchester of...
ExpLOud es un perfume Ambarino y Amaderado para hombres y mujeres de Laboratorio Olfattivo. Contiene 100 ml El Perfume ExpLOud, una verdadera explosión de un Oud muy preciado que no oscurece, sino que encuentra...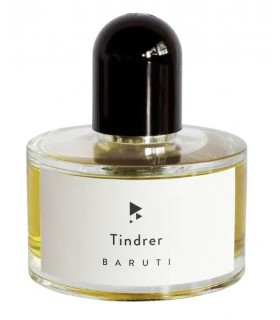 Trinder by Baruti is a Powdery and Green fragrance for men and women. It starts out fresh and green like a spring morning, warming up as it evolves. An exploration of contrasts. Named after a song by the now...
Arabians by Montale, is an Oriental masculine and feminine fragrance inspired by the «King of the Desert»: The Arabian Horse. Charisma and mystery for a perfume of an elegant king. Content 100 ml   Oriental Perfume...
Andy Tauer Sundowner perfume is a unisex fragrance with a warm and spicy blend that evokes a feeling of sunset on the beach. The fragrance opens with citrusy notes of bergamot and lemon, which blend with spices of...
Grisette, pink complexion, innocent look, runs and rushes towards her fickle suitor. However, she dreams of the Other, and dreams, tender look, with the romance that begins. A promise more certain than previous oaths:...
Rosamunda by Laboratorio Olfattivo is a floral perfume for women. Large quantities of Roses from Bulgaria and Turkey and long hours of distillation to obtain this creation: the seductive power of the Rose is...
Pure Gold by Montale, is a feminine fragrance where its concentrate begins with the luminosity of white flowers of orange blossom, neroli and Egyptian jasmine to fruity notes of apricot and tangerine from Italy on a...
Capri from 19-69 is inspired by the settings of Villa Malaparte and by the emblematic film Le Mépris (1963), shot on the island of Capri. The fragrance is bold, fresh, light and comforting. Notes include sweet and...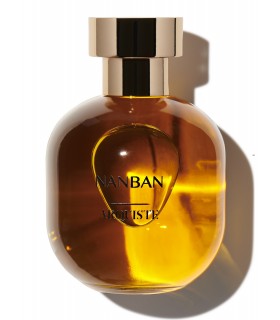 Nanban by Arquiste is an Amber and Spicy fragrance for men and women. A heady incense and leather fragrance inspired by the ancient trade between Asia, Europe and America, with a spicy and sensual opening, and a...
Ambre is an eau de parfum by Molinard, for men and women that reveals the refinement of a noble and elegant material. A subtle oriental accent that exalts its amber notes, destined to maintain the mystery of...
Venice, the riverside city of love. In that year of 1725 was born the man whose name would symbolize seduction: Giacomo Girolamo Casanova."So, what is love? A illness to which man is prone to any age,.For each...