Sel Marine 100 ml Heeley Eau de Parfum
Sea, Sand and Breeze
Sel Marine by James Heeley is a men's and women's perfume that recalls a sea breeze, where its penetrating note of lemon gives way to a note of vetiver and precious woods, cedar and birch, to bring us that sandy and salty memory of the sea air .
Sea Perfume
Head Notes: lemon and Italian bergamot
Heart Notes: moss and seaweed
Base Notes: cedar and musk
16 other products in the same category: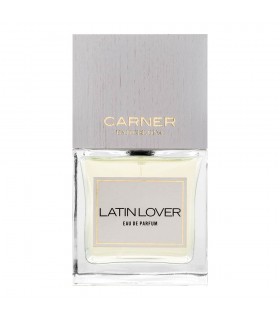 Latin Lover by Carner Barcelona is a Floral fragrance for men and women. Latin Lover was launched in 2017. The nose behind this fragrance is Jórdi Fernandez. Like a tempting and provocative love, fragrance with...
With 'Teint de Neige' meaning 'Snow Colour', Lorenzo Villoresi in its creation evokes the delicate hue of the powdered fragance, bringing memories of the delicacy of aroma, softness talc, despite their apparent...
Sweet Peony by Montale, is a feminine perfume, from the Floral Fruit family. Where the majestic aroma of the Peony, is accented by a velvety and subtle combination of notes of jasmine, rose, peach and coconut,...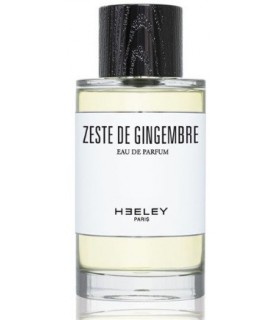 Zeste de Gingembre by James Heeley is a citrus and aromatic perfume for men and women where a fresh explosion of lime, lemon and orange is a perfect introduction that gives way to a surprising and vibrant cocktail of...
This perfume for women and men, with its main notes of Leather and Oriental, where the mystical flower of rituals and magic! Tuberéuse (Nard) always provokes! More than a poison, its nectar of honey is a true...
Starry Nights by Montale is a perfume for men and women that perfectly reproduces the memory of enjoying a relaxed evening outdoors with our friends under the starry night coat, the citrus aromas of Calabria Bergamot...
Rose Pompon is a Floral and Fruity feminine eau de toilette. Contains 100 ml The Rue des Rosiers awakens to the rhythm of the people who walk through its streets, and where a vibrant and bright atmosphere emanates...
Arabians Tonka, is a perfume for men and women for lovers of different perfumes, is the accomplice of the Arabs, a fragrance tribute to the Arabian horse. A fine blend of spicy notes, roses, tonka bean and bergamot...
Need_U is a musky perfume for men and women of Olfactory Laboratory. It contains 100 ml Perfume I need you, Need_U. Some simple words to describe an extreme and strong need. In this case, the need for perfume...
Diamond Greedy by Montale is a Gourmand and Fruity feminine perfume that opens with notes of mandarin zest and pear that elevates the sublime magnitude of the chocolate. The heart of it combines the delicate rose with...
1740 by Histoires de Parfums is a perfume designed for a modern hedonist. A perfume with a strong personality that inspires us to explore each and every one of the scandalous freedoms of the Enlightenment through the...
Sacreste is a Balsamic and Woody perfume for men and women of Laboratorio Olfattivo. It contains 100 ml Perfume Complex and rich formula, created to give voice to two very precious incense notes that are...
Lorenzo Villoresi with this fragrance brings back memories of the East and the Arabic markets across the Mediterranean, with a touch of pepper and African spices, getting a fresh, aromatic and spicy aroma. Content 100 ml
Lille au Thé de Goutal Paris is a fragrance for men and women, citrus, green and fresh that represents an infusion of well-being. The sea and volcanoes, the wind sweeps across the Korean island of Jeju. You can almost...
Nun is a Floral Citrus perfume for men and women of Laboratorio Olfattivo. It contains 100 ml   Perfume   With this word, NUN, the ancient Egyptian was referring to primordial water; this water gave birth to...
Olim by Maison Trudon is a perfume for men and women that represents the vanity and emotion of a real era. Powdery notes touch beauty; Spices evoke decadence and resins point to opulence. Olim refers to a form of...
Customers who bought this product also bought:
Pimiento +++ is a perfume for men and women that is defined as a Mexican cocktail where the contrast of the heat of the combination of chili and saffron meets the freshness of alcohol and ice cubes. The name of the...
Médie by Maison Trudon is a citrus perfume for men and women, which takes us back to Antiquity and the kingdom of Alexander the Great, under which the province of Médie abounded in rare citrus. An oasis of freshness,...
Mortel by  Maison Trudon, is a perfume for men and women where the skin is heated in contact with each other, placing sensuality at the heart of Mortel; Also, frankincense, myrrh, and benzoin reveal the erotic spell...