Oranges & Lemons 100 ml Heeley Eau de Parfum
Oranges & Lemons Say The Bells of St. Clement's by James Heeley, is traditional cologne that has been converted into a chic, contemporary, light and fresh English perfume water inspired by the poem "Oranges and Lemons", which reference to a church in the city of London. The perfume combines oranges, lemons, bergamot and neroli with notes of Tea and Vetiver to revive an English classic.
Citric Perfume
Head Notes: orange, lemon, bergamot, tangerine
Heart Notes: neroli, petitgrain, tea earl gray
Base Notes: Ylang Ylang, Vetiver
16 other products in the same category:
Cuirs de Carner Barcelona is a Leather fragrance for men and women. Cuirs was launched in 2011. The nose behind this fragrance is Sonia Constant. Steeped in nostalgia for that time of artisan workshops where the...
Ambre is an eau de parfum by Molinard, for men and women that reveals the refinement of a noble and elegant material. A subtle oriental accent that exalts its amber notes, destined to maintain the mystery of...
Décou-Vert is a Green Floral perfume for men and women by Olfactory Laboratory. It contains 100 ml Perfume Look beyond the leaves, the dense vegetation: everything seems green. Décou-Vert is released in the air...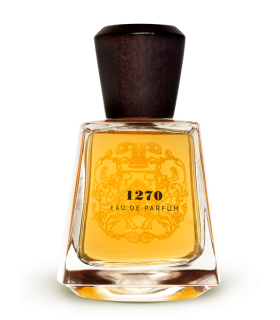 Parfum for men and women commemorative foundation year Frapin '1270', nose behind this fragrance is Sidonie Lancesseur. Its aroma, to the great cognacs, with notes of leather, precious woods makes rhyming with gaïac...
Eau D'Hadrien is an emblematic parfum of Goutal. Burning sun and the blinding light of Tuscany add to the charm of the cypress-lined terraces. The hottest hour of the day is the best time to sink into the soft shade...
The master perfumer Jean-Claude Ellena, inspired by his love for Italy, created the Parfum Bergamotto for men and women within the "Viaggio in Italia" collection which its own author describes as follows: "Although...
Indian Study by Miller et Bertaux is a tribute to sandalwood, which combines the Mysore Sandalwood and the Amyris Sandalwood. These two types of sandalwood are recognized for their purifying properties, and spicy...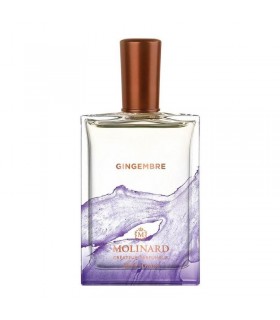 Spicy and Citrus Molinard Perfume for men and women don ginger becomes a symbol of exoticism at our fingertips, more than an invitation, ginger provokes a trip to our senses with a bewitching and invigorating richness...
Oud Tobacco by Montale is a perfume para hombres y mujeres from Montale. Perfume hipnótico y delicadamente suave that combines the mezcla las notas of Tonka y Tabaco. Los citrícos, el comino y el zumaque rojo nos...
With 'Teint de Neige' meaning 'Snow Colour', Lorenzo Villoresi in its creation evokes the delicate hue of the powdered fragance, bringing memories of the delicacy of aroma, softness talc, despite their apparent...
The Eau de Parfum 'Study # 23' by Miller et Bertaux, the floral notes of flower petals, those of incense, orange, rice, saffron ... For Francis Miller and Patrick Bertaux, the fragrance is inspired by two young...
El Born by Carner Barcelona is a fragrance from the Amber and Floral olfactory family for men and women. El Born was launched in 2014. The cobbled and winding streets flow seamlessly over the old medieval stones,...
"from our trips, with love" Shanti Shanti, perfume for oriental men and women, which takes us to India and its flower-petal launching feties, a destiny that for its creators occupies a very special place. In its...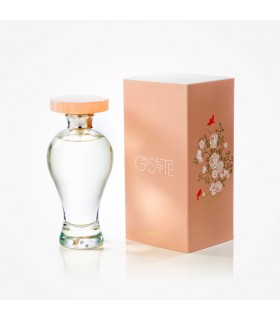 Grisette, pink complexion, innocent look, runs and rushes towards her fickle suitor. However, she dreams of the Other, and dreams, tender look, with the romance that begins. A promise more certain than previous oaths:...
Cozumel by Laboratorio Olfattivo is a male fragrance of aromatic family that constantly oscillates between heat and freshness. Wild, narcissistic and masculine, it combines notes of fresh tobacco, Indian hemp and...
This is not a blue bottle 1 / .1 is an innovative unisex perfume from Histoires de Parfums, where its packaging draws our attention thanks to its uniformity and its electric blue color. A perfume created from the...
Customers who bought this product also bought:
Textile pefume Mathilde M. can be used both as a room spray or directly on their tissues without being stained. Mathilde M. perfume 'Poudre Riz' is a powdery scent that invites us to dream. Content 75 ml Perfume TOP...
With 'Teint de Neige' meaning 'Snow Colour', Lorenzo Villoresi in its creation evokes the delicate hue of the powdered fragance, bringing memories of the delicacy of aroma, softness talc, despite their apparent...
Note de Yuzu contains the energy and enthusiasm of Japanese yuzu layered with aquatic and marine notes. Its immediate fruity freshness will soften to reveal a sensual salinity to the skin, reminiscent of a traditional...
Trudon presents a new format with white luminescent attributes:  Les Albâtres . The delicate alabaster not only replaces the traditional green glass, but creates a sculptural object complete with a matching lid....
The fragrance 'INCENSI' by Lorenzo Villoresi, belongs to the 'Vintage' collection, transporting us Orient through its 'Spice Routes' perfume has fresh notes of sour apple and orange blossom with touches of myrrh, and...