Note de Yuzu 100 ml Heeley Eau de Parfum
Note de Yuzu contains the energy and enthusiasm of Japanese yuzu layered with aquatic and marine notes. Its immediate fruity freshness will soften to reveal a sensual salinity to the skin, reminiscent of a traditional Japanese yuzu bath.
Created for Maison Kitsuné in collaboration with Masaya Kuroki and Gildas Loaëc, this perfume is a multicultural mix of English, French and Japanese notes.
Citrus Perfume
Top Notes: Yuzu, Tangerine and Grapefruit.
Heart Notes: Seaweed, Sea Salt.
Base Notes: Haitian Vetiver and White Musk
Calculated from
5
reviews
It's one of the most outstanding perfumes for the Yuzu scent. The notes contain sea, salt, and seaweed which makes it refreshing.
great price and high quality
Lasting is not that long, but smell is lovely, it's a idea summer perfume
The new Heeley fragrance a collaboration is modern and can be worn year round
16 other products in the same category:
Costaterla de Carner Barcelona, is an aromatic citrus perfume for men and women that stands out for its freshness, having the true essence of the Mediterranean, a perfume where the bright notes of bergamot are...
Cuirs de Carner Barcelona is a Leather fragrance for men and women. Cuirs was launched in 2011. The nose behind this fragrance is Sonia Constant. Steeped in nostalgia for that time of artisan workshops where the...
Médie by Maison Trudon is a citrus perfume for men and women, which takes us back to Antiquity and the kingdom of Alexander the Great, under which the province of Médie abounded in rare citrus. An oasis of freshness,...
1740 by Histoires de Parfums is a perfume designed for a modern hedonist. A perfume with a strong personality that inspires us to explore each and every one of the scandalous freedoms of the Enlightenment through the...
Byzantine Amber by Francesca Bianchi is an amber perfume for men and women. Enigmatic and deep, radiant with golden touches, emotional and luxurious: Byzantine Amber is a personal vision of the author of the amber...
Purple Haze is a perfume for men and women that reflects the hippie movement and the counterculture, like John and Yoko's bed-and-breakfasts in Amsterdam and Montreal or the Woodstock Festival (1969). The fragrance...
Pimiento +++ is a perfume for men and women that is defined as a Mexican cocktail where the contrast of the heat of the combination of chili and saffron meets the freshness of alcohol and ice cubes. The name of the...
Pure Gold by Montale, is a feminine fragrance where its concentrate begins with the luminosity of white flowers of orange blossom, neroli and Egyptian jasmine to fruity notes of apricot and tangerine from Italy on a...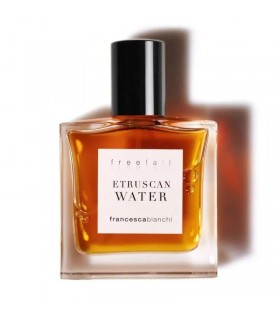 Etruscan Water by Francesca Bianchi, is a Chypre fragrance for men and women. 'In the south of Tuscany, you are approaching an enchanting bay by walking through the most beautiful and intoxicating Mediterranean...
Black Jade, is a rich and seductive perfume, which is a tribute to the secret garden where flower essences are protagonists and intermingle with the warmth and charm of spicy notes of cardamom, cinnamon incense....
Latin Lover by Carner Barcelona is a Floral fragrance for men and women. Latin Lover was launched in 2017. The nose behind this fragrance is Jórdi Fernandez. Like a tempting and provocative love, fragrance with...
Notte Bianca by Linari is a Woody and Spicy fragrance for men and women. Exciting and exciting as a sleepless night. A delicious interplay of delicate fruity hints of pink grapefruit, fresh bergamot and Italian...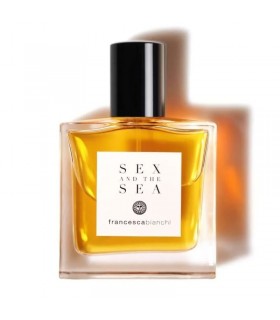 Sex and Sea by Francesca Bianchi is an Amber Floral fragrance for men and women that represents the memory of a sensual encounter by the sea. Far from being a harmless fresh-ozonic perfume, it is a passionate and wild...
Lorenzo Villoresi with this fragrance brings back memories of the East and the Arabic markets across the Mediterranean, with a touch of pepper and African spices, getting a fresh, aromatic and spicy aroma. Content 100 ml
Méditerranée de Molinard is a marine and floral perfume for men and women who, regardless of the destination, the sea is never far away, a common thread to immerse themselves in the heart of the journey. Stopover in...
L'Air des Alpes Suisses is a Woody Amber fragrance for women and men launched in 2010. L'Air des Alpes Suisseses is not only hand-filled and labeled in Switzerland, but is also inspired by the beauty of the Swiss...
Customers who bought this product also bought:
Oh, ooOoh …oh ( mist, wood, wind and guitar ) The Eau de Parfum 'Oh, ooOoh ... oh' by Miller et Bertaux, for men and women, speaks of a wooden house facing the sea that we barely distinguish after the mist, a cup,...
Body moisturizing cream flavored with 'Teint de Neige' aroma by Lorenzo Villoresi, its composition takes its absorption, aroma  bringing memories delicate aroma, softness talc, despite its subtly exudes a strong...
Oranges & Lemons Say The Bells of St. Clement's by James Heeley, is traditional cologne that has been converted into a chic, contemporary, light and fresh English perfume water inspired by the poem "Oranges and...
Sacreste is a Balsamic and Woody perfume for men and women of Laboratorio Olfattivo. It contains 100 ml Perfume Complex and rich formula, created to give voice to two very precious incense notes that are...
#3 green, green, green and… green #3 by Miller et Bertaux is a fresh green fragrance for men and women, a fragrance for body and soul in search of balance between being and looking. Contains 100 mlGreen PerfumeHead...