1889 Moulin Rouge 60 ml Eau de Parfum Histoires de Parfums
Night in Paris, in the cabaret under the clink of champagne glasses, bright red lips, feathers and sequins, the show begins !!. The memory of this unforgettable night lasts until the next morning.
Feminine, floral, powdered. High notes: mandarin, prune and cinnamon. Middle notes: Absinthe and Rose of Ladies. Base notes: Iris, patchouli, musk, cuir.
Moulin Rouge has been the soul of the Montmartre since 1889, its heart beating to the frenzied pace of the French Can¬can and its memory full of history and emotions. A jewel of Parisian nightlife and culture, it illuminates Paris with its flamboyant and magical aura. The most famous cabaret in the world never stops turning heads. It is via the Moulin Rouge that the Belle Époque was made eternally timeless. It was a legendary avant-garde scene, a shrine celebrating femininity where the greatest artists of the stage were produced: La Goulue, muse de Toulouse-Lautrec, then Colette, "Mistinguett, Edith Piaf, Ella Fitzgerald, Liza Minnelli, and all the dancers of the Moulin Rouge.
16 other products in the same category:
Palo Santo by Carner Barcelona is a fragrance for men and women. Palo Santo was launched in 2015. The nose behind this fragrance is Shyamala Maisondieu Notes of caramel, tonca bean and vetiver blend with the...
Mortel by  Maison Trudon, is a perfume for men and women where the skin is heated in contact with each other, placing sensuality at the heart of Mortel; Also, frankincense, myrrh, and benzoin reveal the erotic spell...
The Chronic perfume is a tribute to the 1990s Southern California cannabis plantations. The fragrance notes include Bitter Grapefruit, Canabbis Accord and Moss. Like the entire 19-69 collection, it is a unisex...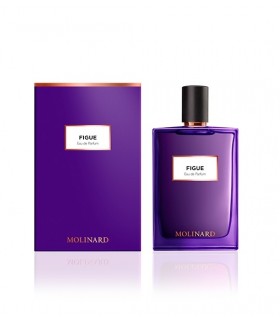 Figue by Molinard seduces and addicts us by wrapping us in an aroma that combines the green notes with the solar bath characteristic of the Mediterranean lifestyle. Optimal ingredients to allow us to enjoy the nuances...
 Black Knight by Francesca Bianchi  is inspired by the renaissance captain Giovanni Dalle Bande Nere, along with his loyalty, Spartan lifestyle and moral commitment inspired this creation. He imagines the smell of a...
Ambré Lumière de Molinard is a perfume for men and women that serves as a true source of inspiration for those authors of the most refined novels, remembering those beautiful fantasy myths in which the protagonists...
This is not a blue bottle 1 / .1 is an innovative unisex perfume from Histoires de Parfums, where its packaging draws our attention thanks to its uniformity and its electric blue color. A perfume created from the...
The fragrance 'Uomo' Lorenzo Villoresi is an intense, fresh and elegant fragrance for men, with sandalwood touch, spices, precious woods, patchouli and vetiver. Content 100 ml.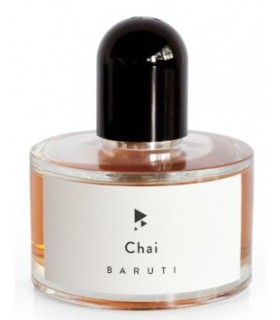 Chai by Baruti is an Aromatic and Spicy fragrance for men and women. Its author created the fragrance inspired by his favorite drink, Chai Masala, with spicy notes inspired by a cup of hot milk and turning his...
The Dark Side by Francesca Bianchi, is an Oriental perfume for men and women with an unforgettable and unmistakable character that makes it unique with multiple facets, inspired by the Moroccan city of Marrakech and...
#2 Spiritus Land Perfume for men and women of Miller et Bertaux, spicy perfume full of pure notes of incense, spices, aromas of tobacco, and ginger, turning it into a very intense fragrance. Content 100 mlSpicy...
Rosamunda by Laboratorio Olfattivo is a floral perfume for women. Large quantities of Roses from Bulgaria and Turkey and long hours of distillation to obtain this creation: the seductive power of the Rose is...
La Habana perfume by 19-69 in an Amber perfume for men and women, which illuminates the golden age of Cuban music, between the 30s and 50s. An aromatic, smoky and seductive fragrance. The composition includes Saffron,...
The Lover's Tale by Francesca Bianchi, is a Leather fragrance for women and men. A secret meeting of lovers, who are united by an impossible passion, this is interpreted by a dominating leather intermingled with a... Cuoium by Orto Parisi is a Woody and Animalistic perfume extract for men and women. A tribute to the ancient craftsmanship associated with leather working, Cuoium is a striking fragrance that fuses the robustness...
1740 by Histoires de Parfums is a perfume designed for a modern hedonist. A perfume with a strong personality that inspires us to explore each and every one of the scandalous freedoms of the Enlightenment through...