1876 Eau de Parfum 120 ml Histoires de Parfums
1876 by Histoires de Parfums is a women's perfume from Histoires de Parfmus, which mentions the year of birth of Mata Hari, which means "the eye of the day" in Malay. A beautiful discovery for this famous spy, whose captivating beauty and taste for adventure built an unusual destiny. That's why the most uplifting of flowers, the spicy rose, is at the heart of this mysterious perfume.
A captivating fragrance where the spicy rose is mixed with the most exquisite woody and fruity essences.
Floral Perfume
Top Notes: Orange, Bergamot, Lychee
Heart Notes: Rose, Iris, Violet, Cumin, Cinnamon, Carnation
Base Notes: Sandalwood, Vetiver, Guaiacum, White Musk, Vanilla
16 other products in the same category: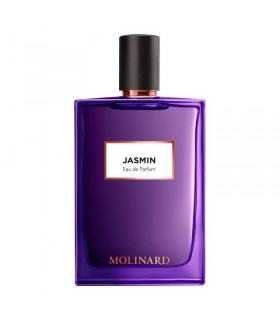 Jasmin de Molinard is a perfume of a poetic, delicate and exuberant nature, the starry flower transports us to the gardens of our childhood. Jasmin de Molinard exudes a sensuality through her assertive femininity....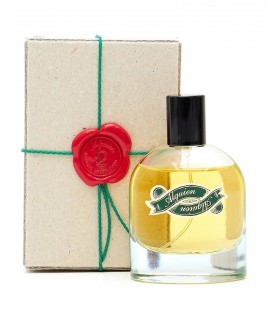 Alguien nº2 (Someone nº 2), is a reissue of a Concentrated Eau de Cologne, where new components are added which revitalize and give a new air to this formulation. Limited and Numbered Edition of 400 units Green...
D600 by Carner Barcelona is a spicy woody fragrance for men and women. D600 was launched in 2010. The nose behind this fragrance is Christophe Raynaud. A perfume that captures the urban lifestyle and the...
Oh, ooOoh …oh ( mist, wood, wind and guitar ) The Eau de Parfum 'Oh, ooOoh ... oh' by Miller et Bertaux, for men and women, speaks of a wooden house facing the sea that we barely distinguish after the mist, a cup,...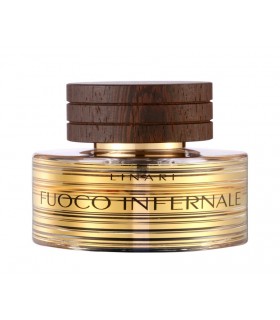 Fuoco Infernale by Linari is an Amber fragrance for women and men. An equally varied and exciting composition of spicy carnation and herbaceous-earthy aspects of natural myrtle, wild marjoram, cinnamon bark...
Alguien (Someone), is a perfume for men and women, by Asier Tapia, is based on an ancient formula that has accompanied its creator during his life, which has been updated by incorporating new notes and aromas which...
Shades of Leather by Linari is a Leather fragrance for women and men. Shades of Leather pushes the boundaries, creating a fragrant game of delicious contrasts where intimacy embraces the unknown. Two precious...
Not a Perfume is an addictive and provocative statement of a fragrance, composed of a single ingredient, Ambroxan, the only key ingredient in this perfume, a molecule which was born in the 1950s as a substitute for...
Marine perfume for men and women who encapsulates the nativity and humility of a day in the sea. Phthaloblue is fresh and brilliant with citrus elegant and herbaceous notes, and at the same time rich and deep with...
The Chronic perfume is a tribute to the 1990s Southern California cannabis plantations. The fragrance notes include Bitter Grapefruit, Canabbis Accord and Moss. Like the entire 19-69 collection, it is a unisex...
 Black Knight by Francesca Bianchi  is inspired by the renaissance captain Giovanni Dalle Bande Nere, along with his loyalty, Spartan lifestyle and moral commitment inspired this creation. He imagines the smell of a...
Alambar by Laboratorio Olfattivo is a perfume for men and women, it is Enrico Buccela's homage to an icon and his amber-scented world: amber, amber, wire, ambra, ambrum, ambarum, Alambar. A fragrance that works its...
La Habana perfume by 19-69 in an Amber perfume for men and women, which illuminates the golden age of Cuban music, between the 30s and 50s. An aromatic, smoky and seductive fragrance. The composition includes Saffron,...
Luxe Calme Volupte by Francesca Bianchi is a floral and fruity fragrance for men and women. 'A sumptuous and exuberant concoction that takes you to a parallel universe of abundance, far from everyday worries, to a...
Ambré Lumière de Molinard is a perfume for men and women that serves as a true source of inspiration for those authors of the most refined novels, remembering those beautiful fantasy myths in which the protagonists...
Tyger Tyger by Francesca Bianchi, is a woody amber perfume for men and women. Mood: dramatic, narcotic, fascinating 'In a post-apocalyptic world, a survivor of a sophisticated and refined civilization wears a...