1876 Eau de Parfum 120 ml Histoires de Parfums
1876 by Histoires de Parfums is a women's perfume from Histoires de Parfmus, which mentions the year of birth of Mata Hari, which means "the eye of the day" in Malay. A beautiful discovery for this famous spy, whose captivating beauty and taste for adventure built an unusual destiny. That's why the most uplifting of flowers, the spicy rose, is at the heart of this mysterious perfume.
A captivating fragrance where the spicy rose is mixed with the most exquisite woody and fruity essences.
Floral Perfume
Top Notes: Orange, Bergamot, Lychee
Heart Notes: Rose, Iris, Violet, Cumin, Cinnamon, Carnation
Base Notes: Sandalwood, Vetiver, Guaiacum, White Musk, Vanilla
16 other products in the same category:
Kisses Rain Labios Rotos amber perfume for men and women by Renier Perfumes. Immerse yourself in the world of seduction and elegance with the Kisses Rain Labios Rotos perfume, inspired by an oil painting of the...
Médie by Maison Trudon is a citrus perfume for men and women, which takes us back to Antiquity and the kingdom of Alexander the Great, under which the province of Médie abounded in rare citrus. An oasis of freshness,...
Obsessive Devotion by Hedonik is a floral perfume for men and women where its author Francesca Bianchi was seduced by Champaca, a powerful perfumery ingredient from Asia. And where the perfumer herself describes it as...
Cozumel by Laboratorio Olfattivo is a male fragrance of aromatic family that constantly oscillates between heat and freshness. Wild, narcissistic and masculine, it combines notes of fresh tobacco, Indian hemp and...
Lost in Heaven by Francesca Bianchi, is a perfume from the amber and woody olfactory family for men and women. 'The double nature of any human being: longing for perfection, innocence, absence of error, for a place...
Oranges & Lemons Say The Bells of St. Clement's by James Heeley, is traditional cologne that has been converted into a chic, contemporary, light and fresh English perfume water inspired by the poem "Oranges and...
With 'Teint de Neige' meaning 'Snow Colour', Lorenzo Villoresi in its creation evokes the delicate hue of the powdered fragance, bringing memories of the delicacy of aroma, softness talc, despite their apparent...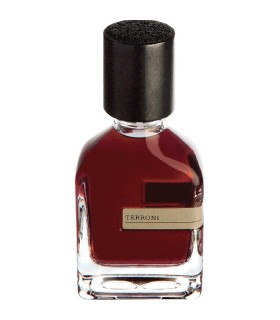 Terroni by Orto Parisi is an extract of Oriental and Woody perfume for men and women. The world began with an explosion and the earth emerged from volcanic lava. Terroni celebrates the lands of the south and its...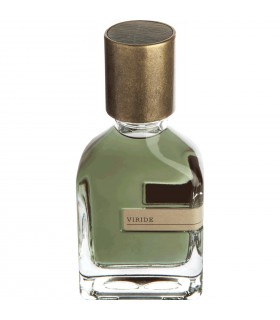 Viride by Orto Parisi is a Woody and Aromatic perfume extract for men and women. Viride personifies strength and freshness of character. Alessandro Gualtieri was inspired by a tradition from Yemen, where men wear...
Elae by Maison Trudon is a feminine floral perfume that constitutes a true luminous offering of a bouquet of white petals with woody notes full of warmth and tenderness. Through her Latin name, with the protective...
Chocolate Greedy de Montale, is a oriental vanilla fragrance, for men and women, designed by Pierre Montale. Its main notes are coffee, cocoa, tonka bean, bitter orange, vanilla and nuts. Content 100 ml Its special...
Alguien nº2 (Someone nº 2), is a reissue of a Concentrated Eau de Cologne, where new components are added which revitalize and give a new air to this formulation. Limited and Numbered Edition of 400 units Green...
Capelli d'Oro by Linari is a Floral, Woody and Musky fragrance for women and men. Capelli d'Oro is an irresistibly fresh fruity blend of blackcurrant and luscious muscatel wine with a tart accord of mandarin orange...
MyLO is a fruity and floral perfume for men and women of Laboratorio Olfattivo. It contains 100 ml Perfume A lovely and sunny fragrance inspired by the White Lily, one of the most beloved flowers in perfumery. A...
Lubin's Princesses de Malabar is a tribute to the legendary Spice Route of the Malabar Coast, where luxury and sensuality intertwine in a captivating olfactory experience. Our perfumers have created a masterpiece that...
Cardinal by James Heeley is a timeless fragrance for Men and Women of the Oriental olfactory family, which is based on the traditional notes of incense and laudanum, in turn, brings us an air of lightness thanks to...