Starry Nights 100 ml Eau de Parfum Montale
Starry Nights by Montale is a perfume for men and women that perfectly reproduces the memory of enjoying a relaxed evening outdoors with our friends under the starry night coat, the citrus aromas of Calabria Bergamot illuminate us as if from a path of stars it was a powerful heart of oriental notes that ends up leading us to a white musk and powdered notes. Content 100 ml.
Oriental Floral Perfume
Head Notes: Acid Lime, Bergamot, Apple
Heart notes: Patchouli, Rose, Jasmine
Base notes: Amber, White Musk
16 other products in the same category:
1876 by Histoires de Parfums is a women's perfume from Histoires de Parfmus, which mentions the year of birth of Mata Hari, which means "the eye of the day" in Malay. A beautiful discovery for this famous spy, whose...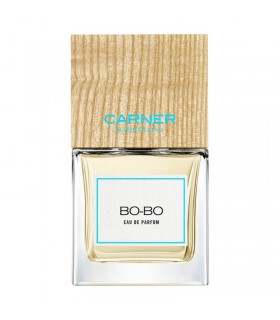 Bo-Bo by Carner Barcelona is a fragrance from the Citrus olfactory family for men and women. This is a new FRAGANCE. Bo-Bo was launched in 2019. Bo-Bo, an ancient folk dance - a lively and joyous custom that still...
This is not a blue bottle 1 / .1 is an innovative unisex perfume from Histoires de Parfums, where its packaging draws our attention thanks to its uniformity and its electric blue color. A perfume created from the...
Nun is a Floral Citrus perfume for men and women of Laboratorio Olfattivo. It contains 100 ml   Perfume   With this word, NUN, the ancient Egyptian was referring to primordial water; this water gave birth to...
Sex and the Sea Neroli, is a floral perfume for men and women that brings back beautiful memories of a cool breeze by the sea, while flirting on the salty sand are conjured up in this narcotic, almost hypnotic potion....
With 'Teint de Neige' meaning 'Snow Colour', Lorenzo Villoresi in its creation evokes the delicate hue of the powdered fragance, bringing memories of the delicacy of aroma, softness talc, despite their apparent...
Kamasurabhi by Lorenzo Villoresi is a oriental and floral fragrance family for Men and Women. Delicate and light colored flowers from India, laden with its own seductive and mysterious fragrance of endless forests of...
Shades of Leather by Linari is a Leather fragrance for women and men. Shades of Leather pushes the boundaries, creating a fragrant game of delicious contrasts where intimacy embraces the unknown. Two precious...
A gentle breath of green forests and exotic lands. A fragrance with the force and solemnity of aromatic woods. A soothing fragrance and earthy notes, with hints of citrus, cedar and rosewood. Content 100 mlTop notes:...
 Citrus Noir by Molinard is an aromatic citrus perfume for men and women. In the tropics of the Philippines, there is a lemon like no other, the Kalamansi, green on the outside, yellow on the inside, offers a rich...
Mortel by  Maison Trudon, is a perfume for men and women where the skin is heated in contact with each other, placing sensuality at the heart of Mortel; Also, frankincense, myrrh, and benzoin reveal the erotic spell...
The master perfumer Jean-Claude Ellena, inspired by his love for Italy, created the Parfum Limone for men and women within the "Viaggio in Italia" collection which its own author describes as follows: "Limone...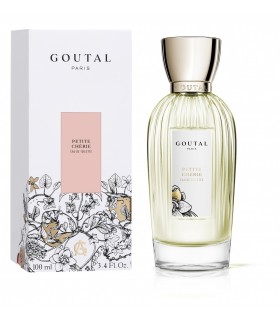 Petite Chérie de Goutal, is a fruity feminine fragrance, where the notes of the pear tree together with the blooming rose bush take us to a wonderful garden. Content 100 ml Fruity perfume Head Notes: Peach, Cut...
Cuir by Molinard, is an eau de parfum for men and women, infinitely sensual, that envelops us with its heart with a "second skin" effect, against an addictive background of precious woods. Content 75 ml Woody...
Costaterla de Carner Barcelona, is an aromatic citrus perfume for men and women that stands out for its freshness, having the true essence of the Mediterranean, a perfume where the bright notes of bergamot are...
Eau D'Hadrien is an emblematic parfum of Goutal. Burning sun and the blinding light of Tuscany add to the charm of the cypress-lined terraces. The hottest hour of the day is the best time to sink into the soft shade...
Customers who bought this product also bought: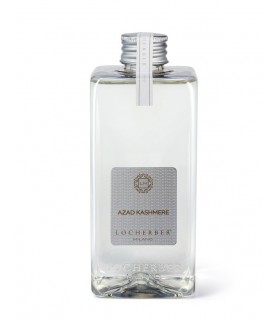 Refill for Bouquets by Locherber Milano with aroma Azad Kashmere. Contents 500 ml Imagine the silence, the great contrasts, from the inaccessible spaces of the mountains to the immense valleys, temperature...
Dark Purple by Montale, it is a feminine fragrance, sophisticated and seductive, where the subtle mixture of plum and teak, is intermingled with the sensuality of the rose. Content 100 ml Fragrance FragranceHead...
 Refill for Bouquets by Locherber Milano with aroma Hejaz Incense. Contents 500 ml   Only there, in the desert, where man is lost in the infinite majesty of silence, one can perceive the force of nature; the...
Red Vetiver de Montale, is an woody masculine fragrance, slightly special that gives it its warmth, making this unique fragrance the combination with the freshness of Vetiver. Its main notes are sandalwood, red cedar,...
Black Aoud by Montale, is a masculine woody and floral fragrance, designed by Pierre Montale. Its main notes are rose, french abdanum, musk, patchouli, mandarin and argan wood (oud). Content 100 ml Its special...