Vanille Patchouli Eau de Parfum Molinard 75 ml
Vanille Patchouli Eau de Parfum by Molinard, is an oriental gourmand fragrance, for men and women where the exquisite paradox between provocation and delicacy is mixed. The irresistible fusion of Vanilla and Patchouli leads to a spectacular attraction. Contains 75 ml
Oriental Fragrance Gourmand
Head Notes: Caramel, Vanilla and Orange
Heart Notes: Patchouli, Clove and Pepper
Base Notes: Musk and Sandalwood
16 other products in the same category:
Lorenzo Villoresi with this fragrance brings back memories of the East and the Arabic markets across the Mediterranean, with a touch of pepper and African spices, getting a fresh, aromatic and spicy aroma. Content 100 ml
Lonestar Memories by Andy Tauer is an amber and aromatic perfume for men and women. It represents an ode about Birchtar: true and unique, rich and lasting the aroma of a lone rider, with old jeans and leather...
Grisette, pink complexion, innocent look, runs and rushes towards her fickle suitor. However, she dreams of the Other, and dreams, tender look, with the romance that begins. A promise more certain than previous oaths:...
1828 de Histoires de Parfums, is a masculine perfume, which commemorates the birth of the French writer Jules Verne in Nantes, a perfume for sophisticated, dreamy and adventurous men like the famous French writer....
El Born by Carner Barcelona is a fragrance from the Amber and Floral olfactory family for men and women. El Born was launched in 2014. The cobbled and winding streets flow seamlessly over the old medieval stones,...
Ambre 114 by Histoires de Parfums is a perfume for men and women Oriental and Spicy, which was created by Gerald Ghislan and Magli Senequier. This mythical raw material has been improved with the composition 114. A...
The Eau de Parfum 'Study # 23' by Miller et Bertaux, the floral notes of flower petals, those of incense, orange, rice, saffron ... For Francis Miller and Patrick Bertaux, the fragrance is inspired by two young...
Cuir by Molinard, is an eau de parfum for men and women, infinitely sensual, that envelops us with its heart with a "second skin" effect, against an addictive background of precious woods. Content 75 ml Woody...
Cozumel by Laboratorio Olfattivo is a male fragrance of aromatic family that constantly oscillates between heat and freshness. Wild, narcissistic and masculine, it combines notes of fresh tobacco, Indian hemp and...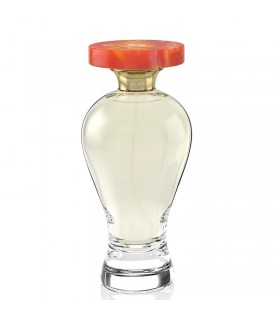 Lubin's Princesses de Malabar is a tribute to the legendary Spice Route of the Malabar Coast, where luxury and sensuality intertwine in a captivating olfactory experience. Our perfumers have created a masterpiece that...
Aoud Vanille, is a Mancera perfume for men and women with powerful notes of wood with dry and enveloping notes of Vanilla. Amber and Vanilla Perfume Top Notes: Oud from Nepal and Spices Heart Notes: Delicate...
Costaterla de Carner Barcelona, is an aromatic citrus perfume for men and women that stands out for its freshness, having the true essence of the Mediterranean, a perfume where the bright notes of bergamot are...
La Habana perfume by 19-69 in an Amber perfume for men and women, which illuminates the golden age of Cuban music, between the 30s and 50s. An aromatic, smoky and seductive fragrance. The composition includes Saffron,...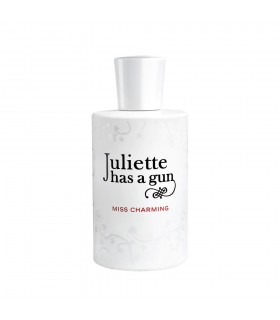 Miss Charming by Juliette has a Gun, is a feminine fragrance designed by Francis Kurdijan, subtle and seductive, its main notes are main notes of rose, litchi, strawberry, red fruits and musk. Fruity and Floral...
Palo Santo by Carner Barcelona is a fragrance for men and women. Palo Santo was launched in 2015. The nose behind this fragrance is Shyamala Maisondieu Notes of caramel, tonca bean and vetiver blend with the...
Rose Musk by Montale, is a feminine fragrance, where its main notes are the rose and the moss, where the pink notes intermingle with those of jasmine and musk creating a sensual fragrance. Content 100 ml Its special...
Customers who bought this product also bought:
Alguien (Someone), is a perfume for men and women, by Asier Tapia, is based on an ancient formula that has accompanied its creator during his life, which has been updated by incorporating new notes and aromas which...
Refill Bouquets by the italian firm  Dr. Vranjes. Content 2500 mlPerfume Rosso Nobile. Initial orange notes enhance in the floral part formed by the absolute of violet and flowers of magnolia, accords of plum complete...
Jasmin de Molinard is a perfume of a poetic, delicate and exuberant nature, the starry flower transports us to the gardens of our childhood. Jasmin de Molinard exudes a sensuality through her assertive femininity....
Ambre is an eau de parfum by Molinard, for men and women that reveals the refinement of a noble and elegant material. A subtle oriental accent that exalts its amber notes, destined to maintain the mystery of...
Bouquet by Mathilde M. with perfume Marquise, a warm and floral aroma, with a touch of sensuality fill your home with vanilla notes. Content 90 ml