Vanille PATCHOULI Eau de Parfum Molinard 75 ml
Vanille Patchouli Eau de Parfum by Molinard, is an oriental gourmand fragrance, for men and women where the exquisite paradox between provocation and delicacy is mixed. The irresistible fusion of Vanilla and Patchouli leads to a spectacular attraction. Contains 75 ml
Oriental Fragrance Gourmand
Head Notes: Caramel, Vanilla and Orange
Heart Notes: Patchouli, Clove and Pepper
Base Notes: Musk and Sandalwood
16 other products in the same category: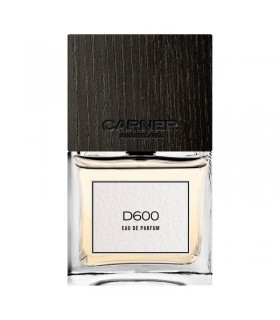 D600 by Carner Barcelona is a spicy woody fragrance for men and women. D600 was launched in 2010. The nose behind this fragrance is Christophe Raynaud. A perfume that captures the urban lifestyle and the...
With 'Teint de Neige' meaning 'Snow Colour', Lorenzo Villoresi in its creation evokes the delicate hue of the powdered fragance, bringing memories of the delicacy of aroma, softness talc, despite their apparent...
Starry Nights by Montale is a perfume for men and women that perfectly reproduces the memory of enjoying a relaxed evening outdoors with our friends under the starry night coat, the citrus aromas of Calabria Bergamot...
Grisette, pink complexion, innocent look, runs and rushes towards her fickle suitor. However, she dreams of the Other, and dreams, tender look, with the romance that begins. A promise more certain than previous oaths:...
Eau D'Hadrien is an emblematic parfum of Goutal. Burning sun and the blinding light of Tuscany add to the charm of the cypress-lined terraces. The hottest hour of the day is the best time to sink into the soft shade...
Aqua Gold by Montale is a fragrance for men and women that is inspired by the beautiful painting that leaves us the characteristic landscape of the island of Capri to elaborate a creation of contrasts between the...
1828 de Histoires de Parfums, is a masculine perfume, which commemorates the birth of the French writer Jules Verne in Nantes, a perfume for sophisticated, dreamy and adventurous men like the famous French writer....
Aoud Jasmine by Montale is an Oriental Floral fragrance for women and men. This is a new fragance. Aoud Jasmine was launched in 2016. Contents 100 ml. Perfume Top notes: Mandarin, Pear and Apple; Heart Notes:...
L'Humaniste is an aromatic and spicy fragrance of Frapin. It opens with lemon, bergamot, cardamom, pink pepper and black pepper. A heart encompasses juniper berries, nutmeg, thyme and peony, while a base includes gin,...
Mortel by  Maison Trudon, is a perfume for men and women where the skin is heated in contact with each other, placing sensuality at the heart of Mortel; Also, frankincense, myrrh, and benzoin reveal the erotic spell...
Kamasurabhi by Lorenzo Villoresi is a oriental and floral fragrance family for Men and Women. Delicate and light colored flowers from India, laden with its own seductive and mysterious fragrance of endless forests of...
Tobacco & Amber Candle 3.5 kg 4 wicks of Cerería Mollá Oriental-inspired fragrance where exotic ginger and tobacco notes of India are mixed with velvety citrus and floral notes of lavender. Oriental Perfume
Un Matin D'Orange by Goutal, is a spicy floral feminine perfume. Contains 100ml The quiet Japanese garden, stopped time, the storm faded and vegetation again regain its natural strength, where the humidity and heat...
Cuir by Molinard, is an eau de parfum for men and women, infinitely sensual, that envelops us with its heart with a "second skin" effect, against an addictive background of precious woods. Content 75 ml Woody...
Arabians Tonka, is a perfume for men and women for lovers of different perfumes, is the accomplice of the Arabs, a fragrance tribute to the Arabian horse. A fine blend of spicy notes, roses, tonka bean and bergamot...
Intense Tiaré by Montale, is an oriental and floral floral fragrance for men and women, designed by Pierre Montale. Its main notes are the flower tiare, coconut, rose, jasmine, ylang-ylang and vanilla. Content 100 ml...
Customers who bought this product also bought:
Refill Bouquets by the italian firm  Dr. Vranjes. Content 2500 mlPerfume Rosso Nobile. Initial orange notes enhance in the floral part formed by the absolute of violet and flowers of magnolia, accords of plum complete...
Bouquet by Mathilde M. with perfume Marquise, a warm and floral aroma, with a touch of sensuality fill your home with vanilla notes. Content 90 ml
This refill of Mathilde M you can recharge your decorative scenteds bouquet many times as you want, a delicious blend of wood, spice and soft vanilla. Content 200 ml