Ambre Eau de Parfum Molinard 75 ml
Ambre is an eau de parfum by Molinard, for men and women that reveals the refinement of a noble and elegant material. A subtle oriental accent that exalts its amber notes, destined to maintain the mystery of seduction.
An unforgettable trip in the disturbing lands of the Orient ....
Oriental Amber Perfume
Top Notes: orange, lavender, bergamot and lemon.
Heart Notes: benzoin, incense and geranium.
Base Notes: patchouli, musk and vanilla.
16 other products in the same category:
#003 CARPENTER Carpenter by Hunq is a spicy and woody masculine perfume for men. He is the epitome of the passionate and hard-working man. He turns cedar wood, bezoin and pepper into his blood, sweat and...
Menthe Fraîche by James Heeley is an extremely fresh perfume, for women and men,  that expresses current and natural nuances. This freshness is obtained through the crushed mint together with green tea and combined...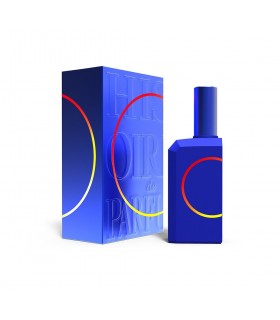 This is not a blue bottle 1 / .3 is a masculine and feminine perfume where leather and oriental notes predominate, represented by a ring of fire, which represents the dawn of a new energy. An orange and reddish sun...
Sweet Peony by Montale, is a feminine perfume, from the Floral Fruit family. Where the majestic aroma of the Peony, is accented by a velvety and subtle combination of notes of jasmine, rose, peach and coconut,...
Floral and Fresh Perfume  with notes of lemon and base ofaldehyde and musk; Gin Fizz was reissued and updated by Lubin in 2009 by famed perfumer Thomas Fontaine's. Fame perfume comes from 1955, when the firm created...
Starry Nights by Montale is a perfume for men and women that perfectly reproduces the memory of enjoying a relaxed evening outdoors with our friends under the starry night coat, the citrus aromas of Calabria Bergamot...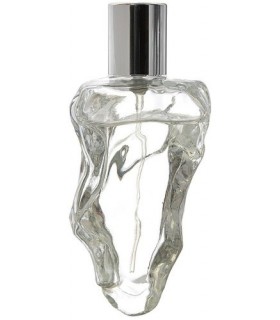 Them by Neandertal is a Powdery and Amber perfume for men and women. Neandertal Them reflects a message from a future we have not yet experienced. An optimistic vision of our future life, created for today's modern...
The master perfumer Jean-Claude Ellena, inspired by his love for Italy, created the Parfum Bergamotto for men and women within the "Viaggio in Italia" collection which its own author describes as follows: "Although...
De Lirius de Renier, Perfume Extract, is a fragrance for men and women that embodies peace and balance. Inspired by the exotic flower of the Cuban white butterfly (Ginger Lily) and its natural environment, this...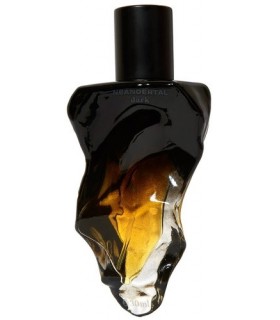 Dark by Neandertal is a Woody and Aromatic perfume for men and women. The darkest and deepest version of Neanderthal. A scent in constant movement that challenges conventional perfumery. The initial structure of...
Rosamunda by Laboratorio Olfattivo is a floral perfume for women. Large quantities of Roses from Bulgaria and Turkey and long hours of distillation to obtain this creation: the seductive power of the Rose is...
Floral and Fresh Perfume  with notes of lemon and base ofaldehyde and musk; Gin Fizz was reissued and updated by Lubin in 2009 by famed perfumer Thomas Fontaine's. Fame perfume comes from 1955, when the firm created...
Indian Study by Miller et Bertaux is a tribute to sandalwood, which combines the Mysore Sandalwood and the Amyris Sandalwood. These two types of sandalwood are recognized for their purifying properties, and spicy...
Oranges & Lemons Say The Bells of St. Clement's by James Heeley, is traditional cologne that has been converted into a chic, contemporary, light and fresh English perfume water inspired by the poem "Oranges and...
Head Notes: Cistus Labdanum, Elemi, Cardamom, Saffron Heart Notes: Super essence incense, Fumencens, Hydrocarboresin, Cypriol, Base Notes: Virginia Cedar Wood, Guayaco Wood, Kashmir, Ambermax, Musk
Ambre 114 by Histoires de Parfums is a perfume for men and women Oriental and Spicy, which was created by Gerald Ghislan and Magli Senequier. This mythical raw material has been improved with the composition 114. A...
Customers who bought this product also bought:
Bruma by Maison Trudon is a floral and powdery perfume for men and women that contains a distinguished, almost animal sensuality. At night, a rider draws inner strength from the elements that surround her: her horse...
Ambré Lumière de Molinard is a perfume for men and women that serves as a true source of inspiration for those authors of the most refined novels, remembering those beautiful fantasy myths in which the protagonists...
Figue by Molinard seduces and addicts us by wrapping us in an aroma that combines the green notes with the solar bath characteristic of the Mediterranean lifestyle. Optimal ingredients to allow us to enjoy the nuances...
Habanita is a feminine perfume from Molinard, which revolutionized the perfumery industry in 1921, both in the design of the bottle, made by René Lalique, and its perfume, becoming the first oriental fragrance in...
Need_U is a musky perfume for men and women of Olfactory Laboratory. It contains 100 ml Perfume I need you, Need_U. Some simple words to describe an extreme and strong need. In this case, the need for perfume...