Ambre Eau de Parfum Molinard 75 ml
Ambre is an eau de parfum by Molinard, for men and women that reveals the refinement of a noble and elegant material. A subtle oriental accent that exalts its amber notes, destined to maintain the mystery of seduction.
An unforgettable trip in the disturbing lands of the Orient ....
Oriental Amber Perfume
Top Notes: orange, lavender, bergamot and lemon.
Heart Notes: benzoin, incense and geranium.
Base Notes: patchouli, musk and vanilla.
16 other products in the same category:
This is not a blue bottle 1 / .1 is an innovative unisex perfume from Histoires de Parfums, where its packaging draws our attention thanks to its uniformity and its electric blue color. A perfume created from the...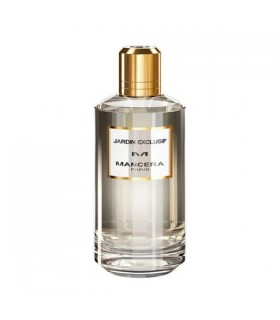 Jardin Exclusif de Mancera, is a perfume for men and women like a captivating nectar of citrus and velvety fruits united by the alliance of a floral and gourdmand accord. An addictive and captivating fragrance....
Pure Gold by Montale, is a feminine fragrance where its concentrate begins with the luminosity of white flowers of orange blossom, neroli and Egyptian jasmine to fruity notes of apricot and tangerine from Italy on a...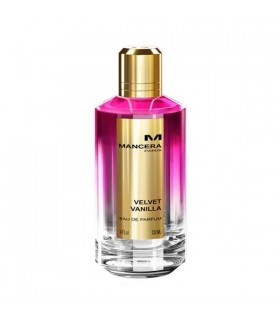 Velvet Vanilla by Mancera, is a perfume for women where Angelica and Jasmine intertwine with vanilla to create a velvety fragrance, an intensely vanilla feminine velvety powder. Floral and Fruity Perfume Top Notes:...
Coccobello by James Heeley is a perfume that contains within its bottle the true paradise an essence that takes us to a tropical island where the leaves of palm trees are bathed in the morning dew and kissed by the...
Musc by Molinard, is an eau de parfum for men and women, Musc sincerely emphasizes the characteristics of a refined and sensual echo, before flourishing in the softness of the skin. Content 75 ml Like a warm and...
Revolution is a perfume created by Maison Trudon for men and women that permeates the skin and concentrates on human emotions throughout the day. It melts, leaving an air of mystery and intrigue around the body....
Arabians Tonka, is a perfume for men and women for lovers of different perfumes, is the accomplice of the Arabs, a fragrance tribute to the Arabian horse. A fine blend of spicy notes, roses, tonka bean and bergamot...
Patchouli de Molinard, is an eau de parfum for men and women, that moves us to Orient, and envelops us in a true hypnotic provocation, liberating an infinite sensuality thanks to the masterful combination of exotic...
Blue Matcha by Montale is a rich and luminous perfume for men and women that takes us to the heart of Indonesia. Cedar wood, leather, tobacco leaves and a captivating touch of matte are mixed with patchouli leaves...
Oh, ooOoh …oh ( mist, wood, wind and guitar ) The Eau de Parfum 'Oh, ooOoh ... oh' by Miller et Bertaux, for men and women, speaks of a wooden house facing the sea that we barely distinguish after the mist, a cup,...
Aoud Jasmine by Montale is an Oriental Floral fragrance for women and men. This is a new fragance. Aoud Jasmine was launched in 2016. Contents 100 ml. Perfume Top notes: Mandarin, Pear and Apple; Heart Notes:...
1828 de Histoires de Parfums, is a masculine perfume, which commemorates the birth of the French writer Jules Verne in Nantes, a perfume for sophisticated, dreamy and adventurous men like the famous French writer....
Night in Paris, in the cabaret under the clink of champagne glasses, bright red lips, feathers and sequins, the show begins !!. The memory of this unforgettable night lasts until the next morning.Feminine, floral,...
Need_U is a musky perfume for men and women of Olfactory Laboratory. It contains 100 ml Perfume I need you, Need_U. Some simple words to describe an extreme and strong need. In this case, the need for perfume...
A gentle breath of green forests and exotic lands. A fragrance with the force and solemnity of aromatic woods. A soothing fragrance and earthy notes, with hints of citrus, cedar and rosewood. Content 100 mlTop notes:...
Customers who bought this product also bought:
Spray Room 'Rose Élegante', it is a floral and powdery perfume, which brings us elegance and softness of rose petals. Content 100 ml
Minimalist bouquet with smoked glass, bouquet of the French firm Esteban is captivating and produces a mysterious halo sensuous filling your home with memories of trips to Africa. Teck and Tonka recreates one of the...
#1 (for you) / parfum trouvé Perfume for men and women, # 1 is one of the first creations of Miller et Bertaux, a poetic perfume full of intensity and woody with notes of cedar, sandalwood, ylang-ylang and spices....
Arabians by Montale, is an Oriental masculine and feminine fragrance inspired by the «King of the Desert»: The Arabian Horse. Charisma and mystery for a perfume of an elegant king. Content 100 ml   Oriental Perfume...
Perfumed essences of the French firm Esteban should its subtlety to the high purity of its formula.We can use them to sweeten the atmosphere in our fragrances, ceramics and decorative charms diffuser being able to use...