Menta y Menta Miller et Bertaux Eau de Parfum 100 ml
"Aromatic infusion", "Aromatic tea" and "Aromatic cologne" are three correct definitions to speak of this Eau de Parfum 'mint and mint', a perfume by Miller et Bertaux for men and women that evokes a Moroccan bouquet of mind, peppermint.
Green Woody Perfume
Top Notes: Mint and Tea Leaves
Heart Notes: Jasmine
Base Notes: Coffee
16 other products in the same category:
Crystal Rain by Renier is a Woody, Floral and Aromatic perfume for men and women designed by perfumer Daniel Josier. Crystal Rain, a perfume that emanates the essence of an oil painting with the same name. A...
Chinese Tobacco by 19-69 brings back memories of French colonial Indochina and legendary films like Indochine and Apocalypse Now. Reflections on the different contrasts of Asia. East meets West, old meets new. The...
Purple Haze is a perfume for men and women that reflects the hippie movement and the counterculture, like John and Yoko's bed-and-breakfasts in Amsterdam and Montreal or the Woodstock Festival (1969). The fragrance...
Lavender is an eau dLae parfum by Molinard for women and men, Nicknamed blue gold, Lavender embodies the soul of sunny summer fields in Provence. Travel to the heart of the garrigue... With an evanescent freshness,...
Dama Koupa de Baruti es una fragancia unisex Floral y Almizclada. Dama Koupa, traducido del griego como "La Reina de Corazones", es una fragancia seductora y sensual que fue desarrollada con la misión de no ser...
Shades of Leather by Linari is a Leather fragrance for women and men. Shades of Leather pushes the boundaries, creating a fragrant game of delicious contrasts where intimacy embraces the unknown. Two precious...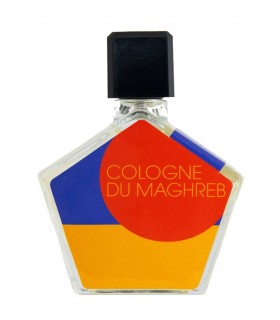 Eau de Cologne fragrance (citrus and aromatic) that pays tribute to the Maghreb region. La Cologne du Maghreb represents an exclusive cologne made only with top quality botanical and natural ingredients. Inspired by...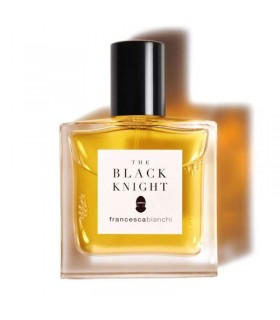 Black Knight by Francesca Bianchi  is inspired by the renaissance captain Giovanni Dalle Bande Nere, along with his loyalty, Spartan lifestyle and moral commitment inspired this creation. He imagines the smell of a...
D600 by Carner Barcelona is a spicy woody fragrance for men and women. D600 was launched in 2010. The nose behind this fragrance is Christophe Raynaud. A perfume that captures the urban lifestyle and the...
7753 by Histoires de Parfums is a feminine perfume from the amber floral family.7753 represents the dimensions of the Mona Lisa painting because this perfume is not the perfume of an image, nor the mere perfume of a...
Décou-Vert is a Green Floral perfume for men and women by Olfactory Laboratory. It contains 100 ml Perfume Look beyond the leaves, the dense vegetation: everything seems green. Décou-Vert is released in the air...
Andy Tauer Sundowner perfume is a unisex fragrance with a warm and spicy blend that evokes a feeling of sunset on the beach. The fragrance opens with citrusy notes of bergamot and lemon, which blend with spices of...
Au Coeur Du Désert by Andy Tauer is a Woody Amber perfume extract for men and women. Au Coeur Du Désert is the metamorphosis of L'air du désert marocain into a luxurious extrait de parfum. The richness of the...
Musky Rain by Renier Perfumes is a fragrance for men and women, musky floral, soft and addictive, perfect for clandestine lovers. The fragrance opens with top notes of bergamot and litchi, wrapped in spicy rose,...
DIVINE PERVERSION by Hedonik was created by Francesca Bianchi. She dedicated this perfume to the note of leather, this material being the central component of Hedonik, as well as one of her favorite notes. Leather...
Customers who bought this product also bought:
Spray Room from Culti Milano. Content 100 ml IMAGINE A walk among the blooming stems of a cotton field, caressing the soft flakes. Touch the light texture of the precious silks and natural linens in Lake Como,...
Bouquet from the firm Culti Milano. Content 500 ml. IMAGINE A walk among the blooming stems of a cotton field, caressing the soft flakes. Touch the light texture of the precious silks and natural linens in Lake...
This decorative candle, by french firm Esteban, is captivating and causes a mysterious halo. When you lift the wooden lidhouse is filled with memories of trips to Africa. 170 gr Woody-spicy fragrance. Top notes:...
Scented Candle  by Lorenzo Villoresi with Teint de Neige Aroma. Contains 220 gr. Approximate duration 60 h Fragrance Teint de Neige evokes the delicate tonality of powder, bringing us memories of the delicacy of...
Scented candle of Dr. Vranjes with a weight of 1 Kg  and Ginger Lime perfume. Ginger and lime. Fresh and spicy is how you can define this fragrance thanks to juicy and bright notes of Lima attached to the essence...