Bois de Gaïac et Poire Miller et Bertaux Eau de Parfum 100 ml
"close your eyes, and...".
A Eau de Perfum by Miller et Bertaux, for men and women, converted into an olfactory experience, a magical work that poses its notes on the skin like a veil, where the aromas of the vibrant notes of Mediterranean citrus fruits are interspersed with oriental notes of patchouli, sandalwood, amber or cedar wood. Content 100 ml
Oriental Perfume
Head Notes: Bergamot, Tangerine, Jasmine.
Heart notes: Rose, Clove, Hibiscus.
Base notes: Patchouli, Cedar, Sandalwood, Amber, Musk.
16 other products in the same category:
TulsiVivah is a perfume for men and women by Miller et Bertaux that represents the ceremonial marriage of the Tuli (holy basil) with the Hindu gods. The Tulsi wedding means the end of the monsoon and the beginning...
7753 by Histoires de Parfums is a feminine perfume from the amber floral family. 7753 represents the dimensions of the Mona Lisa painting because this perfume is not the perfume of an image, nor the mere perfume of...
Oranges & Lemons Say The Bells of St. Clement's by James Heeley, is traditional cologne that has been converted into a chic, contemporary, light and fresh English perfume water inspired by the poem "Oranges and...
Bo-Bo by Carner Barcelona is a fragrance from the Citrus olfactory family for men and women. This is a new FRAGANCE. Bo-Bo was launched in 2019. Bo-Bo, an ancient folk dance - a lively and joyous custom that still...
Eleganza Luminosa by Linari, is a Citrus and Floral perfume for men and women. The seductive freshness of sun-ripened bergamot, luscious lemon and sparkling orange contrasts alluringly with the lavish fluidity of...
Tardes de Carner Barcelona is a floral woody musk fragrance for women. Tardes was launched in 2010. The nose behind this fragrance is Daniela (Roche) Andrier. A tribute to the peace and harmony of a summer...
Capri from 19-69 is inspired by the settings of Villa Malaparte and by the emblematic film Le Mépris (1963), shot on the island of Capri. The fragrance is bold, fresh, light and comforting. Notes include sweet and...
Menthe Fraîche by James Heeley is an extremely fresh perfume, for women and men,  that expresses current and natural nuances. This freshness is obtained through the crushed mint together with green tea and combined...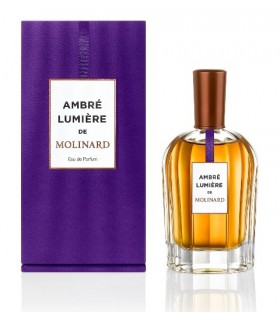 Ambré Lumière de Molinard is a perfume for men and women that serves as a true source of inspiration for those authors of the most refined novels, remembering those beautiful fantasy myths in which the protagonists...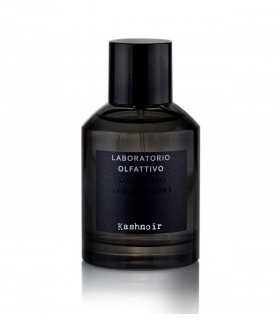 Head Notes: Cistus Labdanum, Elemi, Cardamom, Saffron Heart Notes: Super essence incense, Fumencens, Hydrocarboresin, Cypriol, Base Notes: Virginia Cedar Wood, Guayaco Wood, Kashmir, Ambermax, Musk
Starry Nights by Montale is a perfume for men and women that perfectly reproduces the memory of enjoying a relaxed evening outdoors with our friends under the starry night coat, the citrus aromas of Calabria Bergamot...
Cozumel by Laboratorio Olfattivo is a male fragrance of aromatic family that constantly oscillates between heat and freshness. Wild, narcissistic and masculine, it combines notes of fresh tobacco, Indian hemp and...
Patchouli de Molinard, is an eau de parfum for men and women, that moves us to Orient, and envelops us in a true hypnotic provocation, liberating an infinite sensuality thanks to the masterful combination of exotic...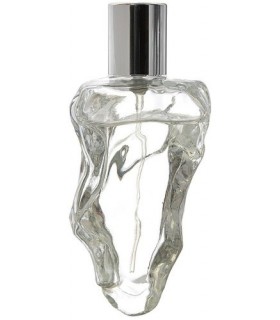 Them by Neandertal is a Powdery and Amber perfume for men and women. Neandertal Them reflects a message from a future we have not yet experienced. An optimistic vision of our future life, created for today's modern...
Coccobello by James Heeley is a perfume that contains within its bottle the true paradise an essence that takes us to a tropical island where the leaves of palm trees are bathed in the morning dew and kissed by the...