Méditerranée Eau de Parfum Molinard 75 ml
Méditerranée de Molinard is a marine and floral perfume for men and women who, regardless of the destination, the sea is never far away, a common thread to immerse themselves in the heart of the journey. Stopover in the Mediterranean, land with sunny aromas, sea in the middle of our lands.
Its maritime Calone departure is carried away by floral and solar notes of tiare, rose and immortal to finally bloom on a delicately woody and musky base.
 Floral and Marine Perfume
Top Notes: Green Notes, Calone and Flor de Tiaré
Heart Notes: Sage, Rose and Labdanum
Base Notes: Immortelle, White Musk, Sandalwood and Cashmere
16 other products in the same category:
Latin Lover by Carner Barcelona is a Floral fragrance for men and women. Latin Lover was launched in 2017. The nose behind this fragrance is Jórdi Fernandez. Like a tempting and provocative love, fragrance with...
 Black Knight by Francesca Bianchi  is inspired by the renaissance captain Giovanni Dalle Bande Nere, along with his loyalty, Spartan lifestyle and moral commitment inspired this creation. He imagines the smell of a...
The master perfumer Jean-Claude Ellena, inspired by his love for Italy, created the Parfum Bergamotto for men and women within the "Viaggio in Italia" collection which its own author describes as follows: "Although...
The first 1000 pieces are part of a Limited and Numbered edition commemorating the 25th anniversary of Lorenzo Villoresi, the exclusive fragrance of Teint de Neige in Solid Perfume format in a luxurious metal case...
Ecounters by Francesca Bianchi it s a extrait of  perfum for men and women Spicy, Woody and Oriental.  Intense, luxurious and mysterious: this new creation is the result of my wish to put together two different...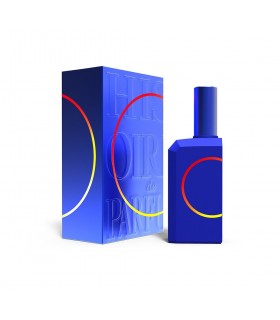 This is not a blue bottle 1 / .3 is a masculine and feminine perfume where leather and oriental notes predominate, represented by a ring of fire, which represents the dawn of a new energy. An orange and reddish sun...
Incense Rose de Tauer Perfumes an Amber Floral fragrance for women Vibrant, rich, mysterious. Pink Incense is an elegant oriental fragrance, imagine a flying oriental carpet with floating rose petals, moving...
'Aurea Maris' by Lorenzo Villoresi is a fragrance is a fresh, citrus and aromatic fragrance for men and women. Where the breeze gently caresses the grass, flowers and shrubs of the Mediterranean and the golden...
Oud Tobacco by Montale is a perfume para hombres y mujeres from Montale. Perfume hipnótico y delicadamente suave that combines the mezcla las notas of Tonka y Tabaco. Los citrícos, el comino y el zumaque rojo nos...
Orange Star by Andy Tauer is an Amber Floral fragrance for women and men launched in 2010. A fresh take on citrus that brings us a rich citrus fragrance with a clean orange blossom at its heart and a smooth,...
Sacreste is a Balsamic and Woody perfume for men and women of Laboratorio Olfattivo. It contains 100 ml Perfume Complex and rich formula, created to give voice to two very precious incense notes that are...
Soleil de Capri de Montale, is a floral and fruity fragrance for men and women, designed by Pierre Montale. Top notes are grapefruit, kumquat and citrus; The middle note is white flowers; Bottom notes are musk and...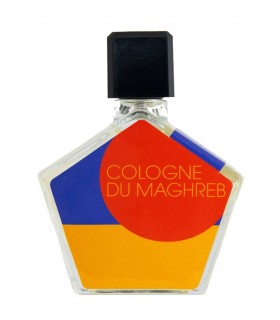 Eau de Cologne fragrance (citrus and aromatic) that pays tribute to the Maghreb region. La Cologne du Maghreb represents an exclusive cologne made only with top quality botanical and natural ingredients. Inspired by...
'1969 Parfum de Revolte by Histoires de Parfums' is an Oriental Gourmand fragrance for women. The nose behind this fragrance is Gerald Ghislain. Content 120 mlFragranceTop Note: peachMiddle Notes: pink, white flowers,...
Chai by Baruti is an Aromatic and Spicy fragrance for men and women. Its author created the fragrance inspired by his favorite drink, Chai Masala, with spicy notes inspired by a cup of hot milk and turning his...
Salina by Laboratorio Olfattivo is a fragrance for men and women of aromatic family. Through the use of Salina, the sense of smell acquires powers that generally belong to sight, touch and taste. This fragrance is a...
Customers who bought this product also bought:
Jasmin de Molinard is a perfume of a poetic, delicate and exuberant nature, the starry flower transports us to the gardens of our childhood. Jasmin de Molinard exudes a sensuality through her assertive femininity....