Ambra Dr. Vranjes 2500 ml Refill Bouquets
Refill Bouquets by the italian firm  Dr. Vranjes. Content 2500 ml

Perfume

Amber. Rich and intoxicating fragrance with elegant oriental overtones. The Amber and Iris Flower merge with Cistus, Patchouli, Labdanum, Sandalwood and Vanilla to create this elegant and refined fragancia.Propiedades: Stress, balances mood, improves tension and fatigue states, air purifier.
Calculated from
1
reviews
It's my favourite product and since there were discount I bought all quantity that the site have I m looking to have virary of this brand such as Milano MOMO etc.
16 other products in the same category: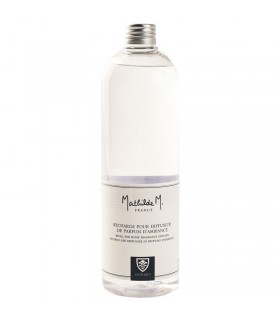 Refill for bouquets by Mahtilde M. Content 500 ml Perfume Angélique, a bewitching fragrance full of character, where her floral heart is illuminated by warm oriental notes. Oriental Perfume Head Notes:...
Sandalwood Temptation On the head, the fresh and aromatic aroma of cardamom, is accompanied by an enveloping sandalwood and a slightly dry cedar. A white jasmine married to myrtle comes to celebrate the agreement,...
'Linen Blossom' by Lampe Berger, is the scent that comes from the bedding that is currently on a field full of spring flowers, being rocked by the gentle west wind while drying under the incident solar rays. It...
Refill for Bouquets by Cerería Mollá with Aroma Tea & Lemongrass. It contains 500 ml Tea & Lemongrass Green and Aromatic Perfume where the freshness of citrus notes infuse vitality that in combination with Tea...
Maison Berger's Pomme Sucrée fragrance brings us mystery and magic, which will whet our appetite with its fruity facets with a subtle touch of spices and cinnamon. The background is juicy and warm, and the tonka bean...
IMAGINE The richness of the Apulian countryside, with pomegranates loaded with fruit between the dry stone walls. Continue in the thicket that dominates the sea, collect, dirty your hands, taste its woody essence....
Pluie d'Ete is a fresh, delicate and crystalline fragrance that evokes the freshness of the dew of a summer morning, with notes of eucalyptus and warmth provided by your notes of amber and patchouli. This Lampe Berger...
Recharge for Lampe Berger catalytic lamps. 500 ml content Amour D'Hibiscus is a fruity Floral perfume Head Notes: Bergamot, Pepper, Apple Heart Notes: Rose, Lily of the Valley, Hibiscus Base Notes: Musk, Amber
Recharge for Lampe Berger catalytic lamps. Content 1 Liter Pure White Tea  is a Floral and Musky Head Notes: Bergamot, Cassis Heart Notes: White Tea, Lily of the Valley, Rose Jasmine Base Notes: Cedar White...
Refill for catalytic lamps from Maison Berger with Lait de Figue scent. Contains 1 Liter Lait de Figue de Maison Berger de is an aroma where the heart of the black fig is lovingly intertwined with an iris and lotus...
Refills for Bouquets Trudon, L'Œuf, with Ernesto perfume. Contains 300 ml. In Havana, under the sun of the Revolution, the nuances of leather, together with silence, mingle with the smoke of cigarettes, rum and...
Recharge for Bouquets (Reed Diffuser) of the French firm Esteban Parfums, with fragrance 'Iris Cachemire'. Content  500 ml Iris Cachemire is an elegant and unexpected marriage, where vegetal notes flirt with a...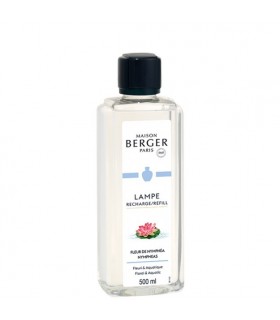 Recharge for Lampe Berger catalytic lamps. Content 500 ml Nympheas is a Soft Powdery Perfume Head Notes: Lemon, Bergamot, Galbanum, Mint, Pepper Heart Notes: Aquatic Notes, Lily of the Valley, Water Lily, Rose,...
Recharge for Lampe Berger catalytic lamps. Content 500 ml Aquatic Freshness is a Soft Floral Perfume Head Notes: Melon, Green Apple Heart Notes: Monoi, Lily of the Valley Base Notes: Amber, Tuberose
Recharge for Lampe Berger catalytic lamps. 500 ml content Aroma Respire is Aromatic and Fresh perfume Head Notes: Eucalyptus, Menthol Heart Notes: Pine Needles, Mint Base Notes: Thyme
Lampe Berger loaded of sensuality this scent on a hint of rose, Lily, and vanilla on a deep background of amber and patchouli. Composion 500 ml
Customers who bought this product also bought:
 Refill for Bouquets by Locherber Milano with aroma Hejaz Incense. Contents 500 ml   Only there, in the desert, where man is lost in the infinite majesty of silence, one can perceive the force of nature; the...
Bouquet by Dr. Vranjes. Contents 500 ml. Includes 8 vegetable rods. Amber. Rich and enveloping fragrance with elegant oriental shades. Amber and Iris Flower are blended with Cistus, Pachuli, Lábdanum, Sandalwood and...
Boquet by the italian firm  Dr. Vranjes. Content 500 mlPerfumeThis fragrance blends notes of two precious resins, myrrh and frankincense, wisely combined with the freshness of Bergamot and Neroli elegance. In the Arab...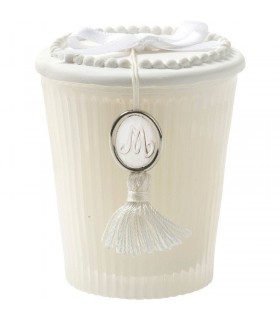 Decorativa scented candle by Mathilde M. Divine Marquise is an elegant and sensual perfume, where the delicious notes of the chocolates are surrounded by an oriental patchouli and amber chord.   Oriental...
Refill Scented Bouquet by the Italian firm Dr. Vranjes. Content 500 ml The fleshy notes of Peony intertwine with the intense aroma of Black Jasmine, creating a fresh, bright and incredibly refined accord. Peonia...