Teint de Neige Lorenzo Villoresi Eau de Toilette 50 ml
With 'Teint de Neige' meaning 'Snow Colour', Lorenzo Villoresi in its creation evokes the delicate hue of the powdered fragance, bringing memories of the delicacy of aroma, softness talc, despite their apparent subtlety great personality, with an intense and persistent fragrance. Content 50 ml
Head Notes: Jasmine, Rose, Ylang Ylang.

Heart Notes: tonka bean, Jasmin, pink, sweet, dust

Background Notes: heliotrope, musk, rose, jasmine, sweet, powdered and floral notes
Calculated from
4
reviews
Absolutely my favorite scent!
Got my first bottle at villorisi's shop in Florence. So happy to have it again. Every time I wear it, I get compliments on the fragrance! Long wearing and you only need a few spritzed and it lasts for days! ***
16 other products in the same category:
Purple Haze is a perfume for men and women that reflects the hippie movement and the counterculture, like John and Yoko's bed-and-breakfasts in Amsterdam and Montreal or the Woodstock Festival (1969). The fragrance...
Andy Tauer Sundowner perfume is a unisex fragrance with a warm and spicy blend that evokes a feeling of sunset on the beach. The fragrance opens with citrusy notes of bergamot and lemon, which blend with spices of...
Head Notes: Cistus Labdanum, Elemi, Cardamom, Saffron Heart Notes: Super essence incense, Fumencens, Hydrocarboresin, Cypriol, Base Notes: Virginia Cedar Wood, Guayaco Wood, Kashmir, Ambermax, Musk
The fragrance 'Musk' by Lorenzo Villoresi, is a sensual and captivating, with its enveloping notes of musk and bottom notes of rose, sandalwood, cedar and exotic woods. Content 100 ml.
#005 MECHANIC Mechanic by Hunq is a woody and loving perfume for men. He's the only one who can make dirt smell so obscenely exciting, no matter how provocative it may seem. A mix of oiled lightning and...
Lorenzo Villoresi with this fragrance brings back memories of the East and the Arabic markets across the Mediterranean, with a touch of pepper and African spices, getting a fresh, aromatic and spicy aroma. Content 100 ml
Arancia Rossa by Laboratorio Olfattivo is a citrus perfume for men and women, designed by Jean-Claude Ellena. Where the famous perfumer does not describe as follows: «If the bergamot is elegant, the lemon...
Rosamunda by Laboratorio Olfattivo is a floral perfume for women. Large quantities of Roses from Bulgaria and Turkey and long hours of distillation to obtain this creation: the seductive power of the Rose is...
Obsessive Devotion by Hedonik is a floral perfume for men and women where its author Francesca Bianchi was seduced by Champaca, a powerful perfumery ingredient from Asia. And where the perfumer herself describes it as...
Tyger Tyger by Francesca Bianchi, is a woody amber perfume for men and women. Mood: dramatic, narcotic, fascinating 'In a post-apocalyptic world, a survivor of a sophisticated and refined civilization wears a...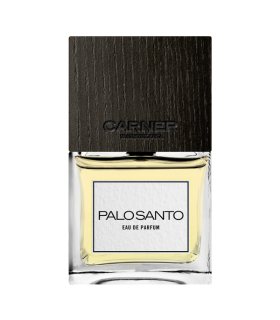 Palo Santo by Carner Barcelona is a fragrance for men and women. Palo Santo was launched in 2015. The nose behind this fragrance is Shyamala Maisondieu Notes of caramel, tonca bean and vetiver blend with the...
Libertine Neroli by Francesca Bianchi, is a Chypre Floral fragrance for men and women. This perfume represents the exaltation of pleasures, or luxury as the enjoyment of a life of freedom and relaxation. The...
Brutus by Orto Parisi is a Fougère and Amber perfume extract for men and women. Inspired by brutalism and the historical Roman figure, Marcus Junius Brutus, known for his lack of rhetoric, entered a territory of...
Cologne Officinale by James Heeley is a fresh aromatic and spicy perfume for men and women, it is a fragrance inspired by the beauty of the Mediterranean city. It combines aromatic herbs such as rosemary, sage and...
Dama Koupa de Baruti es una fragancia unisex Floral y Almizclada. Dama Koupa, traducido del griego como "La Reina de Corazones", es una fragancia seductora y sensual que fue desarrollada con la misión de no ser...
Customers who bought this product also bought:
The wake of a fragrance that melts with the hair, for a night of sleep. Composition specially prepared to perfume your hair created by Lorenzo Villoresi. Content 50 ml With 'Teint de Neige' meaning 'Snow Colour',...
With 'Teint de Neige' meaning 'Snow Colour', Lorenzo Villoresi in its creation evokes the delicate hue of the powdered fragance, bringing memories of the delicacy of aroma, softness talc, despite their apparent...
Body moisturizing cream flavored with 'Teint de Neige' aroma by Lorenzo Villoresi, its composition takes its absorption, aroma  bringing memories delicate aroma, softness talc, despite its subtly exudes a strong...
Teint de neige, "the colour of snow", the delicate rosy hue of a powdered face. The unmistakable scent of perfumed powders, the fragrance of face powder, the perfume of talc, a soft, gentle, enveloping.An aroma...