Cuir Eau de Parfum Molinard 75 ml
Cuir by Molinard, is an eau de parfum for men and women, infinitely sensual, that envelops us with its heart with a "second skin" effect, against an addictive background of precious woods. Content 75 ml
Woody Perfume, Leather, Amber
Top notes: bergamot, nutmeg, cedron
Heart Notes: pepper, lily, saffron, lavender
Base Notes: sandalwood, oud wood, amber, leather, patchouli, musk
16 other products in the same category:
Latin Lover by Carner Barcelona is a Floral fragrance for men and women. Latin Lover was launched in 2017. The nose behind this fragrance is Jórdi Fernandez. Like a tempting and provocative love, fragrance with...
Pimiento +++ is a perfume for men and women that is defined as a Mexican cocktail where the contrast of the heat of the combination of chili and saffron meets the freshness of alcohol and ice cubes. The name of the...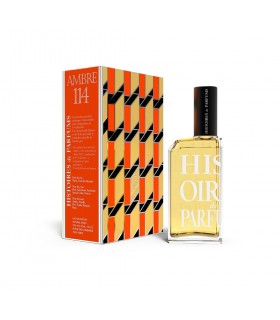 Ambre 114 by Histoires de Parfums is a perfume for men and women Oriental and Spicy, which was created by Gerald Ghislan and Magli Senequier. This mythical raw material has been improved with the composition 114. A...
Coco Vanille de Mancera is a perfume for women where sensuality reaches its peak with this magical composition, this union of sweetness and innocence but at the same time so dangerous and seductive. Addiction never... Citrus Noir by Molinard is an aromatic citrus perfume for men and women. In the tropics of the Philippines, there is a lemon like no other, the Kalamansi, green on the outside, yellow on the inside, offers a rich...
Jardin Exclusif de Mancera, is a perfume for men and women like a captivating nectar of citrus and velvety fruits united by the alliance of a floral and gourdmand accord. An addictive and captivating fragrance....
Red Tobacco by Mancera is a warm and fascinating perfume for men and women. Red Tobacco is an incredibly powerful and sensual aroma that combines Cuban tobacco and spices. Woody and Spicy Perfume Top Notes:...
MyLO is a fruity and floral perfume for men and women of Laboratorio Olfattivo. It contains 100 ml Perfume A lovely and sunny fragrance inspired by the White Lily, one of the most beloved flowers in perfumery. A...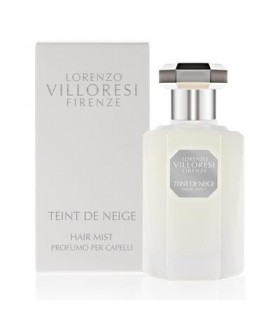 The wake of a fragrance that melts with the hair, for a night of sleep. Composition specially prepared to perfume your hair created by Lorenzo Villoresi. Content 50 ml With 'Teint de Neige' meaning 'Snow Colour',...
Cozumel by Laboratorio Olfattivo is a male fragrance of aromatic family that constantly oscillates between heat and freshness. Wild, narcissistic and masculine, it combines notes of fresh tobacco, Indian hemp and...
#3 green, green, green and… green #3 by Miller et Bertaux is a fresh green fragrance for men and women, a fragrance for body and soul in search of balance between being and looking. Contains 100 mlGreen PerfumeHead...
Bo-Bo by Carner Barcelona is a fragrance from the Citrus olfactory family for men and women. This is a new FRAGANCE. Bo-Bo was launched in 2019. Bo-Bo, an ancient folk dance - a lively and joyous custom that still...
Médie by Maison Trudon is a citrus perfume for men and women, which takes us back to Antiquity and the kingdom of Alexander the Great, under which the province of Médie abounded in rare citrus. An oasis of freshness,...
Cardinal by James Heeley is a timeless fragrance for Men and Women of the Oriental olfactory family, which is based on the traditional notes of incense and laudanum, in turn, brings us an air of lightness thanks to...
Cedrat Boise de Mancera is a perfume for men and women that begins with an explosion full of vitality with the notes of Cassis and Citrus Fruits and settles on a sensual heart of jasmine and patchouli on the skin....
Customers who bought this product also bought:
Vanille by Molinard, is a eau de parfum for women that is a true journey of the senses, succumb to the pleasure of a gourmet and sensual vanilla, deliciously transgressive. An invitation to voluptuous exoticism....
Figue by Molinard seduces and addicts us by wrapping us in an aroma that combines the green notes with the solar bath characteristic of the Mediterranean lifestyle. Optimal ingredients to allow us to enjoy the nuances...
Ambre is an eau de parfum by Molinard, for men and women that reveals the refinement of a noble and elegant material. A subtle oriental accent that exalts its amber notes, destined to maintain the mystery of...
The perfume Bois d'Orient of Lampe Berger is a sensual fragrance that combines the magic of spices to the delicacy of the woody essences heated in the sun .. This composition Lampe Berger has a content of 500 ml