1889 Moulin Rouge 120 ml Eau de Parfum Histoires de Parfums
Night in Paris, in the cabaret under the clink of champagne glasses, bright red lips, feathers and sequins, the show begins !!. The memory of this unforgettable night lasts until the next morning.
Feminine, floral, powdered. High notes: mandarin, prune and cinnamon. Middle notes: Absinthe and Rose of Ladies. Base notes: Iris, patchouli, musk, cuir.
Moulin Rouge has been the soul of the Montmartre since 1889, its heart beating to the frenzied pace of the French Can¬can and its memory full of history and emotions. A jewel of Parisian nightlife and culture, it illuminates Paris with its flamboyant and magical aura. The most famous cabaret in the world never stops turning heads. It is via the Moulin Rouge that the Belle Époque was made eternally timeless. It was a legendary avant-garde scene, a shrine celebrating femininity where the greatest artists of the stage were produced: La Goulue, muse de Toulouse-Lautrec, then Colette, "Mistinguett, Edith Piaf, Ella Fitzgerald, Liza Minnelli, and all the dancers of the Moulin Rouge.
16 other products in the same category:
Sea, Sand and Breeze Sel Marine by James Heeley is a men's and women's perfume that recalls a sea breeze, where its penetrating note of lemon gives way to a note of vetiver and precious woods, cedar and birch, to...
'1969 Parfum de Revolte by Histoires de Parfums' is an Oriental Gourmand fragrance for women. The nose behind this fragrance is Gerald Ghislain. Content 120 mlFragranceTop Note: peachMiddle Notes: pink, white flowers,...
Mortel by  Maison Trudon, is a perfume for men and women where the skin is heated in contact with each other, placing sensuality at the heart of Mortel; Also, frankincense, myrrh, and benzoin reveal the erotic spell...
Rosa Elixir by Montale, is a feminine and refined fragrance that combines notes of rose with citrus, strawberries, jasmine, orange blossom and amber, musk and vanilla. Content 100 ml Its special design, with an...
Arabians by Montale, is an Oriental masculine and feminine fragrance inspired by the «King of the Desert»: The Arabian Horse. Charisma and mystery for a perfume of an elegant king. Content 100 ml   Oriental Perfume...
Ambre is an eau de parfum by Molinard, for men and women that reveals the refinement of a noble and elegant material. A subtle oriental accent that exalts its amber notes, destined to maintain the mystery of...
#1 (for you) / parfum trouvé Perfume for men and women, # 1 is one of the first creations of Miller et Bertaux, a poetic perfume full of intensity and woody with notes of cedar, sandalwood, ylang-ylang and spices....
1828 de Histoires de Parfums, is a masculine perfume, which commemorates the birth of the French writer Jules Verne in Nantes, a perfume for sophisticated, dreamy and adventurous men like the famous French writer....
La Fummé is an unisex perfume by Miller Harris, which pays homage to the ancient rites of perfumery through smoke. Where the dry and sensual woods in a mystical arrangement surrounded by the aura of incense creates a...
The unisex fragrance 'Alamut' Lorenzo Villoresi, takes us to the warm and sensual atmosphere of the Orient, with notes of amber, musk and precious woods. Content 100 ml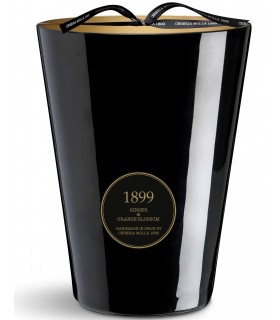 Ginger & Orange Blossom Candle 3.5 kg 4 wicks of Cerería Mollá Cheerful and bright aroma where citrus notes mix with the sensual perfume of white flowers and the elegance of noble woods. Citrus and Floral Perfume
With 'Teint de Neige' meaning 'Snow Colour', Lorenzo Villoresi in its creation evokes the delicate hue of the powdered fragance, bringing memories of the delicacy of aroma, softness talc, despite their apparent...
Muguet is an eau de parfum by Molinard for women, invites us to a walk through a garden in spring. Content 75 ml Fresh and green floral perfume Top notes: lily of the valley (lily) Heart notes: jasmine, green...
Feuilles de Tabac is an unisex perfume designed by Lyn Harris in the year 2000, it is a perfume with a lot of personality, like the leaves that wrap a fine cigar and a golden bag of tobacco with honey. Feuilles de...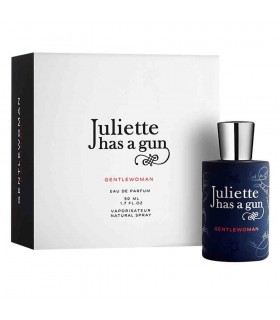 Gentlewoman Eau de Parfum is a feminine fragrance with top notes of Essence of Neroli, orange blossom and a woody and musky base, which is interspersed with almond essence to involve us with subtlety and elegance....
Venice, the riverside city of love. In that year of 1725 was born the man whose name would symbolize seduction: Giacomo Girolamo Casanova."So, what is love? A illness to which man is prone to any age,.For each...
Customers who bought this product also bought:
Air fresheners scented solution of the French firm Esteban help to prolong the life of your mikados and ceramic diffusers, scented, being able to choose between the initial aroma of the product, or any other variety...
1899 Hemingway by Histoires de Parfums is an oriental and woody fragrance for women and men. 1899 Hemingway was released in 2013. The nose behind this fragrance is Gerald Ghislain. Content 60 ml Perfume Top notes...
Ambre 114 by Histoires de Parfums is a perfume for men and women Oriental and Spicy, which was created by Gerald Ghislan and Magli Senequier. This mythical raw material has been improved with the composition 114. A...
See refinement and elegacia through this scent of Lampe Berger, feels the attraction of its floral notes, and the French perfumes, with notes of bergamot, jasmine water and white musk. Contents 500 ml