1804 Eau de Parfum 120 ml Histoires de Parfums
1804 is a feminine perfume by Histoires de Parfmus, which mentions the year of birth of the first great modern woman, 'George Sand', great writer, lover and committed to the causes of time. A perfume that reflects his generosity and sensuality. Contains 120 ml
Fruity, Sweet and Spicy Perfume
Top notes: Tahitian Gardenia, Corsica Peach, Hawaiian Pineapple
Heart notes: Clove, Nutmeg, Indian Jasmine, Lily, Rose of Morocco
Base notes: Sandalwood, Patchouli, Benzoin, Vanilla, White Musk
16 other products in the same category:
Latin Lover by Carner Barcelona is a Floral fragrance for men and women. Latin Lover was launched in 2017. The nose behind this fragrance is Jórdi Fernandez. Like a tempting and provocative love, fragrance with...
Pure Gold by Montale, is a feminine fragrance where its concentrate begins with the luminosity of white flowers of orange blossom, neroli and Egyptian jasmine to fruity notes of apricot and tangerine from Italy on a...
Rock Star by Carner Barcelona is a fragrance from the Aquatic Aromatic olfactory family for men and women.Rock Star, when the delicacy of a starfish joins the robustness of a rock... it shows off the beauty of the...
Revolution is a perfume created by Maison Trudon for men and women that permeates the skin and concentrates on human emotions throughout the day. It melts, leaving an air of mystery and intrigue around the body....
1740 by Histoires de Parfums is a perfume designed for a modern hedonist. A perfume with a strong personality that inspires us to explore each and every one of the scandalous freedoms of the Enlightenment through...
"Aromatic infusion", "Aromatic tea" and "Aromatic cologne" are three correct definitions to speak of this Eau de Parfum 'mint and mint', a perfume by Miller et Bertaux for men and women that evokes a Moroccan bouquet...
The master perfumer Jean-Claude Ellena, inspired by his love for Italy, created for men and women the Parfum Cologne Mandarino, a portrait of Italian happiness. Mandarino is the first of the collection "Viaggio in...
Angelo de Fiume de Linari is a Floral, Fruity and Gourdmand perfume for men and women. Ethereal and sensual like an angel. A gourmet of opulent fruity notes of wild cherries, raspberries, Italian orange and...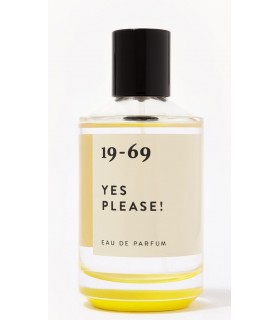 Yes Please! is a fragrance that pays homage to Madchester: a cultural and musical movement that defined an entire era. Notes include Juniper, Thyme and Cedarwood. Johan Bergelin: "Post-industrial Manchester of the...
Aqua Gold by Montale is a fragrance for men and women that is inspired by the beautiful painting that leaves us the characteristic landscape of the island of Capri to elaborate a creation of contrasts between the...
This is not a blue bottle 1 / .1 is an innovative unisex perfume from Histoires de Parfums, where its packaging draws our attention thanks to its uniformity and its electric blue color. A perfume created from the...
Rose Musk by Montale, is a feminine fragrance, where its main notes are the rose and the moss, where the pink notes intermingle with those of jasmine and musk creating a sensual fragrance. Content 100 ml Its special...
Elae by Maison Trudon is a feminine floral perfume that constitutes a true luminous offering of a bouquet of white petals with woody notes full of warmth and tenderness. Through her Latin name, with the protective...
The Dark Side by Francesca Bianchi, is an Oriental perfume for men and women with an unforgettable and unmistakable character that makes it unique with multiple facets, inspired by the Moroccan city of Marrakech and...
Ninfeo Mio is an eau de toilette for men and women, from the woody and aromatic family. Contains 100 ml In June, the nature around Rome is splendid. In the wonderful garden of Ninfa, the alleys planted with...
This is not a blue bottle 1 / .3 is a masculine and feminine perfume where leather and oriental notes predominate, represented by a ring of fire, which represents the dawn of a new energy. An orange and reddish sun...
Customers who bought this product also bought:
1804 is a feminine perfume by Histoires de Parfmus, which mentions the year of birth of the first great modern woman, 'George Sand', great writer, lover and committed to the causes of time. A perfume that reflects his...