Pure Gold Eau de Parfum 100 ml Montale
Pure Gold by Montale, is a feminine fragrance where its concentrate begins with the luminosity of white flowers of orange blossom, neroli and Egyptian jasmine to fruity notes of apricot and tangerine from Italy on a soft and generous base of musk, vanilla and patchouli. Content 100 ml
Floral Fragrance
16 other products in the same category: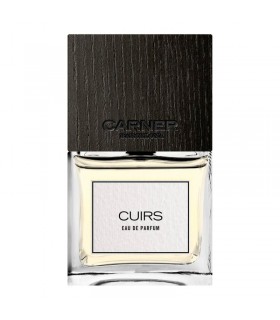 Cuirs de Carner Barcelona is a Leather fragrance for men and women. Cuirs was launched in 2011. The nose behind this fragrance is Sonia Constant. Steeped in nostalgia for that time of artisan workshops where the...
Tobacco & Amber Candle 3.5 kg 4 wicks of Cerería Mollá Oriental-inspired fragrance where exotic ginger and tobacco notes of India are mixed with velvety citrus and floral notes of lavender. Oriental Perfume
With 'Teint de Neige' meaning 'Snow Colour', Lorenzo Villoresi in its creation evokes the delicate hue of the powdered fragance, bringing memories of the delicacy of aroma, softness talc, despite their apparent...
Aqua Gold by Montale is a fragrance for men and women that is inspired by the beautiful painting that leaves us the characteristic landscape of the island of Capri to elaborate a creation of contrasts between the...
Sacreste is a Balsamic and Woody perfume for men and women of Laboratorio Olfattivo. It contains 100 ml Perfume Complex and rich formula, created to give voice to two very precious incense notes that are...
Spicy and Citrus Molinard Perfume for men and women don ginger becomes a symbol of exoticism at our fingertips, more than an invitation, ginger provokes a trip to our senses with a bewitching and invigorating richness...
The wake of a fragrance that melts with the hair, for a night of sleep. Composition specially prepared to perfume your hair created by Lorenzo Villoresi. Content 50 ml With 'Teint de Neige' meaning 'Snow Colour',...
Arabians by Montale, is an Oriental masculine and feminine fragrance inspired by the «King of the Desert»: The Arabian Horse. Charisma and mystery for a perfume of an elegant king. Content 100 ml   Oriental Perfume...
1828 de Histoires de Parfums, is a masculine perfume, which commemorates the birth of the French writer Jules Verne in Nantes, a perfume for sophisticated, dreamy and adventurous men like the famous French writer....
Esprit du Tigre by Heeley is a fragrance for men and women that transports us on innumerable trips to the Far East and fills us with a renewed reassuring energy through its notes that evoke the ancient Chinese balm of...
Pathchouli Noir, is a woody and aromatic perfume for men and women where Patchouli is the protagonist, a plant that began to be cultivated and used in the East and its aroma exhales spirituality thanks to the intense...
#3 green, green, green and… green #3 by Miller et Bertaux is a fresh green fragrance for men and women, a fragrance for body and soul in search of balance between being and looking. Contains 100 mlGreen PerfumeHead...
The master perfumer Jean-Claude Ellena, inspired by his love for Italy, created for men and women the Parfum Cologne Mandarino, a portrait of Italian happiness. Mandarino is the first of the collection "Viaggio in...
Fougères Marine by Montale is a perfume for men and women, a creation by the perfumer Pierre Montale with the aim of evoking that marine scent that refreshes our senses and relaxes us like the sea breeze, and that...
Kamasurabhi by Lorenzo Villoresi is a oriental and floral fragrance family for Men and Women. Delicate and light colored flowers from India, laden with its own seductive and mysterious fragrance of endless forests of...
Méditerranée de Molinard is a marine and floral perfume for men and women who, regardless of the destination, the sea is never far away, a common thread to immerse themselves in the heart of the journey. Stopover in...
Customers who bought this product also bought:
Air fresheners scented solution of the French firm Esteban help to prolong the life of your mikados and ceramic diffusers, scented, being able to choose between the initial aroma of the product, or any other variety...
This refill of Mathilde M you can recharge your decorative scenteds bouquet many times as you want. Rice Powder aroma, It´s a perfume with powdery notes that invites to remember. Content 500 ml
This Mathilde M. intensive home fragance permeates the scent you choose with a simple spray, is also used to refresh the essence of your decorative ceramics. 5 ml bottle. Rice powder scented, a perfume with powdery...
Rose Musk by Montale, is a feminine fragrance, where its main notes are the rose and the moss, where the pink notes intermingle with those of jasmine and musk creating a sensual fragrance. Content 100 ml Its special...
Aroma Poudre Riz. Powdery Perfume Scented Solution 30 ml