Elae Perfume 100 ml Maison Trudon
Elae by Maison Trudon is a feminine floral perfume that constitutes a true luminous offering of a bouquet of white petals with woody notes full of warmth and tenderness. Through her Latin name, with the protective aura of Diana, goddess of the hunt. A sublime evocation of you have far away in need of being conquered, its elegance contains a narcotic sensuality with its white floral notes. Contains 100 ml.
Perfumer: Yann Vasnier
Floral Perfume
Notes: African Neroli, Ylang-ylang, Indian Jasmine
16 other products in the same category:
Starry Nights by Montale is a perfume for men and women that perfectly reproduces the memory of enjoying a relaxed evening outdoors with our friends under the starry night coat, the citrus aromas of Calabria Bergamot...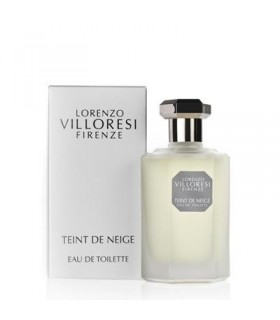 With 'Teint de Neige' meaning 'Snow Colour', Lorenzo Villoresi in its creation evokes the delicate hue of the powdered fragance, bringing memories of the delicacy of aroma, softness talc, despite their apparent...
Chinese Tobacco by 19-69 brings back memories of French colonial Indochina and legendary films like Indochine and Apocalypse Now. Reflections on the different contrasts of Asia. East meets West, old meets new. The...
Voyance by Baruti is a Woody Aromatic fragrance for men and women. The result of two merged projects: an ultra-masculine woody musk fragrance built around guaiac wood and an ultra-feminine tuberose fragrance, their...
 Citrus Noir by Molinard is an aromatic citrus perfume for men and women. In the tropics of the Philippines, there is a lemon like no other, the Kalamansi, green on the outside, yellow on the inside, offers a rich...
Muguet is an eau de parfum by Molinard for women, invites us to a walk through a garden in spring. Content 75 ml Fresh and green floral perfume Top notes: lily of the valley (lily) Heart notes: jasmine, green...
Sweet Peony by Montale, is a feminine perfume, from the Floral Fruit family. Where the majestic aroma of the Peony, is accented by a velvety and subtle combination of notes of jasmine, rose, peach and coconut,...
The Chronic perfume is a tribute to the 1990s Southern California cannabis plantations. The fragrance notes include Bitter Grapefruit, Canabbis Accord and Moss. Like the entire 19-69 collection, it is a unisex...
Sensual Instinct by Montale is an Oriental perfume for men and women that invites you to let yourself be carried away by your most primitive instinct. A lush, warm and dense fragrance that combines bright notes of...
L'Ae Du Désert Marocain de Tauer Perfumes is an Eau de Toilette turned into an aromatic and spicy classic for powerful, sensual and pure men and women, which evokes the pleasure of the night in the desert watching the...
Ambre 114 by Histoires de Parfums is a perfume for men and women Oriental and Spicy, which was created by Gerald Ghislan and Magli Senequier. This mythical raw material has been improved with the composition 114. A...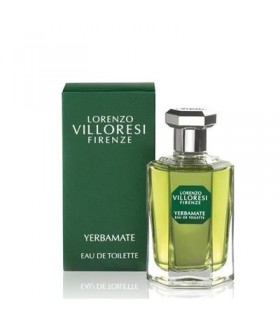 This fragrance Lorenzo Villoresi, Yerbamate, is inspired by the freedom and nature that provides fresh grass, hay cut rencién, and countless plants and flowers of the fields, enhanced by air and sun. Content 100 ml
The master perfumer Jean-Claude Ellena, inspired by his love for Italy, created for men and women the Parfum Cologne Mandarino, a portrait of Italian happiness. Mandarino is the first of the collection "Viaggio in...
#003 CARPENTER Carpenter by Hunq is a spicy and woody masculine perfume for men. He is the epitome of the passionate and hard-working man. He turns cedar wood, bezoin and pepper into his blood, sweat and...
Chai by Baruti is an Aromatic and Spicy fragrance for men and women. Its author created the fragrance inspired by his favorite drink, Chai Masala, with spicy notes inspired by a cup of hot milk and turning his...
Byzantine Amber by Francesca Bianchi is an amber perfume for men and women. Enigmatic and deep, radiant with golden touches, emotional and luxurious: Byzantine Amber is a personal vision of the author of the amber...