Shanti Shanti Miller et Bertaux Eau de Parfum 100 ml
"from our trips, with love"
Shanti Shanti, perfume for oriental men and women, which takes us to India and its flower-petal launching feties, a destiny that for its creators occupies a very special place. In its preparation, Miller and Bertaux use essential oils from India. Contains 100 ml

Oriental Perfume

Head Notes: Geranium, Cardamom, Rose
Heart notes: Saffron, Iris
Background Notes: Sandalwood, Patchouli, Cedar
16 other products in the same category:
D600 by Carner Barcelona is a spicy woody fragrance for men and women. D600 was launched in 2010. The nose behind this fragrance is Christophe Raynaud. A perfume that captures the urban lifestyle and the...
Alguien nº2 (Someone nº 2), is a reissue of a Concentrated Eau de Cologne, where new components are added which revitalize and give a new air to this formulation. Limited and Numbered Edition of 400 units Green...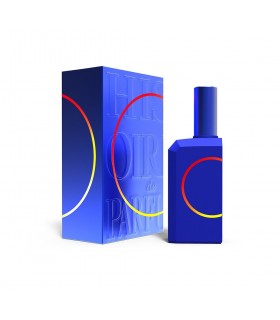 This is not a blue bottle 1 / .3 is a masculine and feminine perfume where leather and oriental notes predominate, represented by a ring of fire, which represents the dawn of a new energy. An orange and reddish sun...
Incense Extrême by Andy Tauer is a Woody Amber perfume for men and women. Contains 50ml Minimalist, intense, clear. A perfume built around a natural CO2 extract of Boswellia serrata, also known as frankincense;...
TulsiVivah is a perfume for men and women by Miller et Bertaux that represents the ceremonial marriage of the Tuli (holy basil) with the Hindu gods. The Tulsi wedding means the end of the monsoon and the beginning...
Lorenzo Villoresi with this fragrance brings back memories of the East and the Arabic markets across the Mediterranean, with a touch of pepper and African spices, getting a fresh, aromatic and spicy aroma. Content 100 ml
Boccanera by Orto Parisi is an Oriental and Amber perfume extract for men and women. Boccanera is a fragrance wrapped in the darkness of dark chocolate, like a furtive kiss that leaves a spicy touch of chili, black...
Rosa Elixir by Montale, is a feminine and refined fragrance that combines notes of rose with citrus, strawberries, jasmine, orange blossom and amber, musk and vanilla. Content 100 ml Its special design, with an...
Voyance by Baruti is a Woody Aromatic fragrance for men and women. The result of two merged projects: an ultra-masculine woody musk fragrance built around guaiac wood and an ultra-feminine tuberose fragrance, their...
Marine perfume for men and women who encapsulates the nativity and humility of a day in the sea. Phthaloblue is fresh and brilliant with citrus elegant and herbaceous notes, and at the same time rich and deep with...
Acqua Santa by Linari is a floral and aromatic perfume for men and women, clean and innocent like crystal holy water, cheerful and fruity notes of bergamot and Sicilian cassis with irresistibly warm and spicy accords...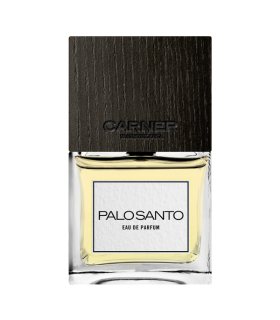 Palo Santo by Carner Barcelona is a fragrance for men and women. Palo Santo was launched in 2015. The nose behind this fragrance is Shyamala Maisondieu Notes of caramel, tonca bean and vetiver blend with the...
Ambré Lumière de Molinard is a perfume for men and women that serves as a true source of inspiration for those authors of the most refined novels, remembering those beautiful fantasy myths in which the protagonists...
Sea, Sand and Breeze Sel Marine by James Heeley is a men's and women's perfume that recalls a sea breeze, where its penetrating note of lemon gives way to a note of vetiver and precious woods, cedar and birch, to...
Cuoium by Orto Parisi is a Woody and Animalistic perfume extract for men and women. A tribute to the ancient craftsmanship associated with leather working, Cuoium is a striking fragrance that fuses the robustness...
Nun is a Floral Citrus perfume for men and women of Laboratorio Olfattivo. It contains 100 ml   Perfume   With this word, NUN, the ancient Egyptian was referring to primordial water; this water gave birth to...
Customers who bought this product also bought:
#2 Spiritus Land Perfume for men and women of Miller et Bertaux, spicy perfume full of pure notes of incense, spices, aromas of tobacco, and ginger, turning it into a very intense fragrance. Content 100 mlSpicy...