ExpLOud Laboratorio Olfattivo 100 ml Eau de Parfum
ExpLOud es un perfume Ambarino y Amaderado para hombres y mujeres de Laboratorio Olfattivo. Contiene 100 ml
El Perfume
ExpLOud, una verdadera explosión de un Oud muy preciado que no oscurece, sino que encuentra y da luz, gracias a notas florales que elevan los tonos, permitiendo ofrecer una nueva clave de interpretación de una materia prima tan preciada
Perfumista: Pierre Guéros
Perfume Ambarino y Amaderado
Notas de Cabeza: Pimienta Negra, Nuez Moscada, Extracto de Frutos Rojos, Cilantro, Olíbano
Notas de Corazón: Magnolan® Gardenia, Lilybelle®, Cipriolo
Notas de Fondo: Ajmal Oud,Boya Oud,  O.e. Sándalo, Vetiver del Madagascar, Patchouli, Ambrocenide® Ambrostar®
16 other products in the same category:
The fragrance 'Uomo' Lorenzo Villoresi is an intense, fresh and elegant fragrance for men, with sandalwood touch, spices, precious woods, patchouli and vetiver. Content 100 ml.
The master perfumer Jean-Claude Ellena, inspired by his love for Italy, created for men and women the Parfum Cologne Mandarino, a portrait of Italian happiness. Mandarino is the first of the collection "Viaggio in...
Coccobello by James Heeley is a perfume that contains within its bottle the true paradise an essence that takes us to a tropical island where the leaves of palm trees are bathed in the morning dew and kissed by the...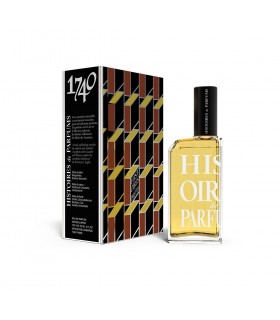 1740 by Histoires de Parfums is a perfume designed for a modern hedonist. A perfume with a strong personality that inspires us to explore each and every one of the scandalous freedoms of the Enlightenment through the...
1826 by Histoires de Parfums, is a feminine perfume that commemorates the birth of Eugenia de Montijo, she was born in Granada, the jewel of Andalusia. Brilliant beauty, seductive nature, and temperamental elegance...
1804 is a feminine perfume by Histoires de Parfmus, which mentions the year of birth of the first great modern woman, 'George Sand', great writer, lover and committed to the causes of time. A perfume that reflects his...
Oh, ooOoh …oh ( mist, wood, wind and guitar ) The Eau de Parfum 'Oh, ooOoh ... oh' by Miller et Bertaux, for men and women, speaks of a wooden house facing the sea that we barely distinguish after the mist, a cup,...
Behique de Renier Perfumes is an aromatic and woody perfume for men and women, inspired by the shaman of the Taino Indian tribes, a dreamy and mysterious aroma. Since its release, a work of art is perceived that does...
Orange Star by Andy Tauer is an Amber Floral fragrance for women and men launched in 2010. A fresh take on citrus that brings us a rich citrus fragrance with a clean orange blossom at its heart and a smooth,...
Infinity by Montale is a sweet and aromatic fragrance for men and women where its measured eloquence contrasts with the brilliance of this smiling fragrance. Follow the purple wave of Plum and Black Cherry and wait a...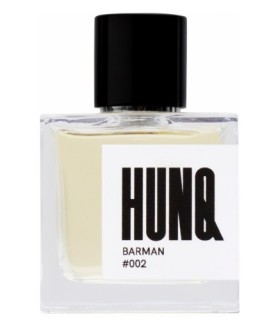 #002 BARMAN Barman de Hunq is an ambery and woody masculine perfume for men. It's a seductive classic, endlessly irresistible and essentially just there to serve you what you want. Head Notes: Lime, Sweet...
New Study (postcard) is a citrus fragrance for men and women, which takes us to romanticism on the shores of the Mediterranean, where resident artists spend several months writing, drawing and imagining new aromas. It...
Lorenzo Villoresi with this fragrance brings back memories of the East and the Arabic markets across the Mediterranean, with a touch of pepper and African spices, getting a fresh, aromatic and spicy aroma. Content 100 ml
The master perfumer Jean-Claude Ellena, inspired by his love for Italy, created the Parfum Limone for men and women within the "Viaggio in Italia" collection which its own author describes as follows: "Limone...
Costaterla de Carner Barcelona, is an aromatic citrus perfume for men and women that stands out for its freshness, having the true essence of the Mediterranean, a perfume where the bright notes of bergamot are...
Indian Study by Miller et Bertaux is a tribute to sandalwood, which combines the Mysore Sandalwood and the Amyris Sandalwood. These two types of sandalwood are recognized for their purifying properties, and spicy...