Cozumel Laboratorio Olfattivo 100 ml Eau de Parfum
Cozumel by Laboratorio Olfattivo is a male fragrance of aromatic family that constantly oscillates between heat and freshness. Wild, narcissistic and masculine, it combines notes of fresh tobacco, Indian hemp and velvety wood, offering a light touch on the skin that becomes more distinctive once it has permeated the senses. It is a truly new way to capture male sensuality in a perfume. It contains 100 ml
Aromatic Perfume
Head Notes: Bergamot, Vietnamese Basil, Aromatic Notes
Heart Notes: Sage, Indian Hemp, Blonde Tobacco, Amber
Base Notes: Sandalwood, Cedar, Incense, Tonka Bean
16 other products in the same category:
Dark Purple by Montale, it is a feminine fragrance, sophisticated and seductive, where the subtle mixture of plum and teak, is intermingled with the sensuality of the rose. Content 100 ml Fragrance FragranceHead...
Venice, the riverside city of love. In that year of 1725 was born the man whose name would symbolize seduction: Giacomo Girolamo Casanova."So, what is love? A illness to which man is prone to any age,.For each...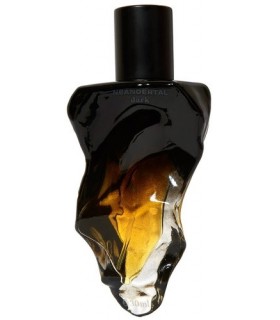 Dark by Neandertal is a Woody and Aromatic perfume for men and women. The darkest and deepest version of Neanderthal. A scent in constant movement that challenges conventional perfumery. The initial structure of...
Akkad is an oriental and amber perfume, which gives us a mystical feeling while sensuous where extols the sacred oils. This creation of Lubin was launched in 2012, and was perfumer Delphine Thierry. Content 100 ml
Byzantine Amber by Francesca Bianchi is an amber perfume for men and women. Enigmatic and deep, radiant with golden touches, emotional and luxurious: Byzantine Amber is a personal vision of the author of the amber...
Incense Rose de Tauer Perfumes an Amber Floral fragrance for women Vibrant, rich, mysterious. Pink Incense is an elegant oriental fragrance, imagine a flying oriental carpet with floating rose petals, moving...
Pure Gold by Montale, is a feminine fragrance where its concentrate begins with the luminosity of white flowers of orange blossom, neroli and Egyptian jasmine to fruity notes of apricot and tangerine from Italy on a...
1876 by Histoires de Parfums is a women's perfume from Histoires de Parfmus, which mentions the year of birth of Mata Hari, which means "the eye of the day" in Malay. A beautiful discovery for this famous spy, whose...
Unspoken Musk by Francesca Bianchi is a musky perfume for men and women which is on the olfactory map in a region closer to Humanity and Sensuality. It is an Emotional Musk as it generates almost a physical reaction...
Latin Lover by Carner Barcelona is a Floral fragrance for men and women. Latin Lover was launched in 2017. The nose behind this fragrance is Jórdi Fernandez. Like a tempting and provocative love, fragrance with...
 Citrus Noir by Molinard is an aromatic citrus perfume for men and women. In the tropics of the Philippines, there is a lemon like no other, the Kalamansi, green on the outside, yellow on the inside, offers a rich...
Elae by Maison Trudon is a feminine floral perfume that constitutes a true luminous offering of a bouquet of white petals with woody notes full of warmth and tenderness. Through her Latin name, with the protective...
Aphélie is a feminine perfume that stands out in a unique way: like an aphelion, the orbital point at which a celestial object is farthest from the sun. Mysterious, Aphélie is connected with the cosmos: subject to the...
Cuirs de Carner Barcelona is a Leather fragrance for men and women. Cuirs was launched in 2011. The nose behind this fragrance is Sonia Constant. Steeped in nostalgia for that time of artisan workshops where the...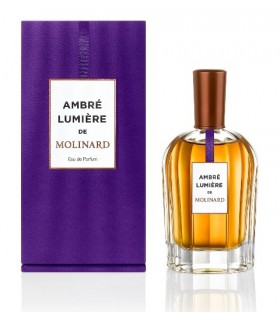 Ambré Lumière de Molinard is a perfume for men and women that serves as a true source of inspiration for those authors of the most refined novels, remembering those beautiful fantasy myths in which the protagonists...
The new version of Idole Lubin, is a remake of a classic seventies created and then redesigned in 2011 by perfumer Olivia Giacobetti. Perfume woody and balsamic. The inspiration for the Idole line are adventures and...
Customers who bought this product also bought:
Boquet by the italian firm  Dr. Vranjes. Content 2500 mlPerfume Rosso Nobile. Initial orange notes enhance in the floral part formed by the absolute of violet and flowers of magnolia, accords of plum complete...
Boquet by the italian firm  Dr. Vranjes Content 500 ml The sensual notes of Milano, where patchouli is enlivened with the lively notes of pepper and sandalwood combining with the sparkling notes of cedar wood;...
Refill for bouquets from the Italian firm Culti Milano, with fragrance 'Fuoco'. Content 1 Liter. IMAGINE A dense night falls on the rows of citrus and lemon trees after a day of fire, among the hypnotic sound of the...
With 'Teint de Neige' meaning 'Snow Colour', Lorenzo Villoresi in its creation evokes the delicate hue of the powdered fragance, bringing memories of the delicacy of aroma, softness talc, despite their apparent...