Aphélie Perfume 100 ml Maison Trudon
Aphélie is a feminine perfume that stands out in a unique way: like an aphelion, the orbital point at which a celestial object is farthest from the sun. Mysterious, Aphélie is connected with the cosmos: subject to the laws of attraction, she becomes one with nature.
Perfumer: Antoine Lie
Musky Floral Perfume
Top Notes: Rose Essence, Green Ivy
Heart Notes: Blackcurrant Bud, Moss
Base Notes: Sandalwood, Tonka Bean
16 other products in the same category:
Akkad is an oriental and amber perfume, which gives us a mystical feeling while sensuous where extols the sacred oils. This creation of Lubin was launched in 2012, and was perfumer Delphine Thierry. Content 100 ml
D600 by Carner Barcelona is a spicy woody fragrance for men and women. D600 was launched in 2010. The nose behind this fragrance is Christophe Raynaud. A perfume that captures the urban lifestyle and the...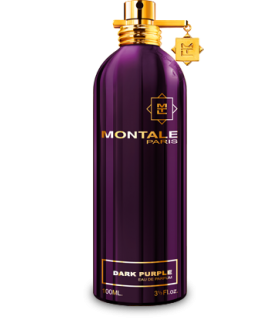 Dark Purple by Montale, it is a feminine fragrance, sophisticated and seductive, where the subtle mixture of plum and teak, is intermingled with the sensuality of the rose. Content 100 ml Fragrance FragranceHead...
Indian Study by Miller et Bertaux is a tribute to sandalwood, which combines the Mysore Sandalwood and the Amyris Sandalwood. These two types of sandalwood are recognized for their purifying properties, and spicy...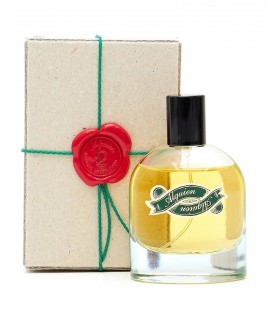 Alguien nº2 (Someone nº 2), is a reissue of a Concentrated Eau de Cologne, where new components are added which revitalize and give a new air to this formulation. Limited and Numbered Edition of 400 units Green...
Un Matin D'Orange by Goutal, is a spicy floral feminine perfume. Contains 100ml The quiet Japanese garden, stopped time, the storm faded and vegetation again regain its natural strength, where the humidity and heat...
Oud Tobacco by Montale is a perfume para hombres y mujeres from Montale. Perfume hipnótico y delicadamente suave that combines the mezcla las notas of Tonka y Tabaco. Los citrícos, el comino y el zumaque rojo nos...
Perfume for men and women by Heeley, inspired by the fine French porcelain, where this aroma recreates the sensation of purity of this material. With a light and bright breeze on a white background, bright and pure,...
Muguet is an eau de parfum by Molinard for women, invites us to a walk through a garden in spring. Content 75 ml Fresh and green floral perfume Top notes: lily of the valley (lily) Heart notes: jasmine, green...
1828 de Histoires de Parfums, is a masculine perfume, which commemorates the birth of the French writer Jules Verne in Nantes, a perfume for sophisticated, dreamy and adventurous men like the famous French writer....
Eau D'Hadrien is an emblematic parfum of Goutal. Burning sun and the blinding light of Tuscany add to the charm of the cypress-lined terraces. The hottest hour of the day is the best time to sink into the soft shade...
The unisex fragrance 'Alamut' Lorenzo Villoresi, takes us to the warm and sensual atmosphere of the Orient, with notes of amber, musk and precious woods. Content 100 ml
Edgar Allan Poe invaded by melancholy and sadness, and his rebellion to those losses, throughout his work, does not invite to say: 'Nevermore' From the ink of his poem 'Nevermore' written with the feather of a crow...
'from our trips, with love' Eau de Parfum spiced and intense for men and women, 'A Quiet Morning' takes us to India, a country venerated by its creators, and with its aromas of turmeric, saffron, cedar, palm and...
Pure Gold by Montale, is a feminine fragrance where its concentrate begins with the luminosity of white flowers of orange blossom, neroli and Egyptian jasmine to fruity notes of apricot and tangerine from Italy on a...
#1 (for you) / parfum trouvé Perfume for men and women, # 1 is one of the first creations of Miller et Bertaux, a poetic perfume full of intensity and woody with notes of cedar, sandalwood, ylang-ylang and spices....