Tuberosis Laboratorio Olfattivo 100 ml Eau de Parfum
Tuberois by Laboratorio Olfattivo is a floral fragrance for men and women. Designed by Jean-Claude Ellena, who describes it like this:
"On a pleasant autumn evening, with golden light, the cold suddenly overwhelmed me. Winter would come along with dawn. Opening the door of the house, I turned to look for the last time at the last stem of the tuberose flowers, a gift from a summer that had lasted longer, thinking that in the morning I would go to pick it up to get drunk with its smell for a few more days. Since then, at a time when artificial lights respond to the night, tuberose unfurls with its soft voice an aroma of jasmine, plum and spices. It's a whisper, like a breeze, that doesn't get tired. And every evening, around midnight, his voice dies down, so we can wait for the same moment the next day. His scent is like his life, programmed."
Floral Perfume
Head Notes: Lily of the Valley, Green Leaves
Heart Notes: Lilac, Jasmine and Magnolia
Base Notes: Musks, Light Woods and Magnolia Pollen
16 other products in the same category:
Médie by Maison Trudon is a citrus perfume for men and women, which takes us back to Antiquity and the kingdom of Alexander the Great, under which the province of Médie abounded in rare citrus. An oasis of freshness,...
This is not a blue bottle 1 / .3 is a masculine and feminine perfume where leather and oriental notes predominate, represented by a ring of fire, which represents the dawn of a new energy. An orange and reddish sun...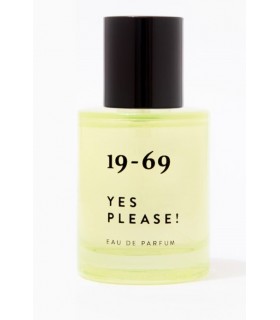 Yes Please! is a fragrance that pays homage to Madchester: a cultural and musical movement that defined an entire era. Notes include Juniper, Thyme and Cedarwood. Johan Bergelin: "Post-industrial Manchester of the...
Figue by Molinard seduces and addicts us by wrapping us in an aroma that combines the green notes with the solar bath characteristic of the Mediterranean lifestyle. Optimal ingredients to allow us to enjoy the nuances...
The fragrance 'Uomo' Lorenzo Villoresi is an intense, fresh and elegant fragrance for men, with sandalwood touch, spices, precious woods, patchouli and vetiver. Content 100 ml.
Ninfeo Mio is an eau de toilette for men and women, from the woody and aromatic family. Contains 100 ml In June, the nature around Rome is splendid. In the wonderful garden of Ninfa, the alleys planted with...
Rosa Elixir by Montale, is a feminine and refined fragrance that combines notes of rose with citrus, strawberries, jasmine, orange blossom and amber, musk and vanilla. Content 100 ml Its special design, with an...
Perfume for men and women by Heeley, inspired by the fine French porcelain, where this aroma recreates the sensation of purity of this material. With a light and bright breeze on a white background, bright and pure,...
Eau D'Hadrien is an emblematic parfum of Goutal. Burning sun and the blinding light of Tuscany add to the charm of the cypress-lined terraces. The hottest hour of the day is the best time to sink into the soft shade...
Velvet Vanilla by Mancera, is a perfume for women where Angelica and Jasmine intertwine with vanilla to create a velvety fragrance, an intensely vanilla feminine velvety powder. Floral and Fruity Perfume Top...
Rose Pompon is a Floral and Fruity feminine eau de toilette. Contains 100 ml The Rue des Rosiers awakens to the rhythm of the people who walk through its streets, and where a vibrant and bright atmosphere emanates...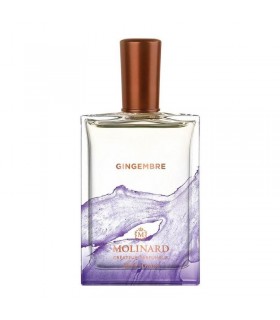 Spicy and Citrus Molinard Perfume for men and women don ginger becomes a symbol of exoticism at our fingertips, more than an invitation, ginger provokes a trip to our senses with a bewitching and invigorating richness...
Venice, the riverside city of love. In that year of 1725 was born the man whose name would symbolize seduction: Giacomo Girolamo Casanova."So, what is love? A illness to which man is prone to any age,.For each...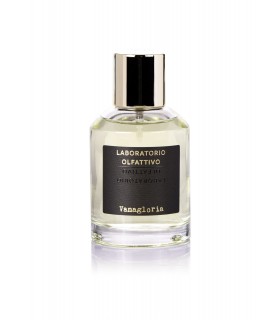 Vaagloria by Laboratorio Olfattivo is a floral fragrance for men and women. Designed by Dominique Ropion, who describes it like this: For the Masters' Collection, he wanted to create a perfume that would express...
Coco Vanille de Mancera is a perfume for women where sensuality reaches its peak with this magical composition, this union of sweetness and innocence but at the same time so dangerous and seductive. Addiction never...
Arabians by Montale, is an Oriental masculine and feminine fragrance inspired by the «King of the Desert»: The Arabian Horse. Charisma and mystery for a perfume of an elegant king. Content 100 ml   Oriental Perfume...