Tuberosis Laboratorio Olfattivo 100 ml Eau de Parfum
Tuberois by Laboratorio Olfattivo is a floral fragrance for men and women. Designed by Jean-Claude Ellena, who describes it like this:
"On a pleasant autumn evening, with golden light, the cold suddenly overwhelmed me. Winter would come along with dawn. Opening the door of the house, I turned to look for the last time at the last stem of the tuberose flowers, a gift from a summer that had lasted longer, thinking that in the morning I would go to pick it up to get drunk with its smell for a few more days. Since then, at a time when artificial lights respond to the night, tuberose unfurls with its soft voice an aroma of jasmine, plum and spices. It's a whisper, like a breeze, that doesn't get tired. And every evening, around midnight, his voice dies down, so we can wait for the same moment the next day. His scent is like his life, programmed."
Floral Perfume
Head Notes: Lily of the Valley, Green Leaves
Heart Notes: Lilac, Jasmine and Magnolia
Base Notes: Musks, Light Woods and Magnolia Pollen
16 other products in the same category:
Akkad is an oriental and amber perfume, which gives us a mystical feeling while sensuous where extols the sacred oils. This creation of Lubin was launched in 2012, and was perfumer Delphine Thierry. Content 100 ml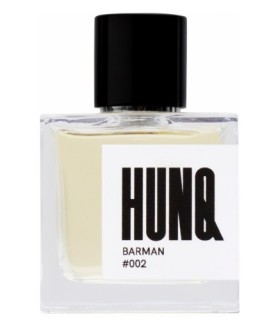 #002 BARMAN Barman de Hunq is an ambery and woody masculine perfume for men. It's a seductive classic, endlessly irresistible and essentially just there to serve you what you want. Head Notes: Lime, Sweet...
The unisex fragrance 'Alamut' Lorenzo Villoresi, takes us to the warm and sensual atmosphere of the Orient, with notes of amber, musk and precious woods. Content 100 ml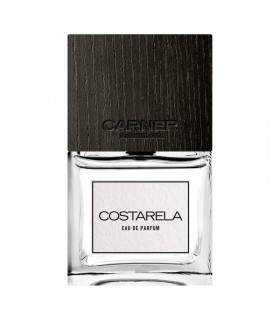 Costaterla de Carner Barcelona, is an aromatic citrus perfume for men and women that stands out for its freshness, having the true essence of the Mediterranean, a perfume where the bright notes of bergamot are...
Notte Bianca by Linari is a Woody and Spicy fragrance for men and women. Exciting and exciting as a sleepless night. A delicious interplay of delicate fruity hints of pink grapefruit, fresh bergamot and Italian...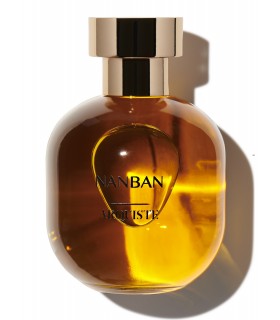 Nanban by Arquiste is an Amber and Spicy fragrance for men and women. A heady incense and leather fragrance inspired by the ancient trade between Asia, Europe and America, with a spicy and sensual opening, and a...
Need_U is a musky perfume for men and women of Olfactory Laboratory. It contains 100 ml Perfume I need you, Need_U. Some simple words to describe an extreme and strong need. In this case, the need for perfume...
Lonestar Memories by Andy Tauer is an amber and aromatic perfume for men and women. It represents an ode about Birchtar: true and unique, rich and lasting the aroma of a lone rider, with old jeans and leather...
Ambre 114 by Histoires de Parfums is a perfume for men and women Oriental and Spicy, which was created by Gerald Ghislan and Magli Senequier. This mythical raw material has been improved with the composition 114. A...
Oud Rain by Renier is an amber and woody perfume for men and women, optimistic and conquering that combines a rain of tropical joy with notes of oud. With a delicious top note of tropical fruits like tangerine, mango,...
Etruscan Water by Francesca Bianchi, is a Chypre fragrance for men and women. 'In the south of Tuscany, you are approaching an enchanting bay by walking through the most beautiful and intoxicating Mediterranean...
Vanhera is a Vanilla, Woody and Spicy perfume for men and women of Olfactory Laboratory. It contains 100 ml Perfume Vanhera is a splendid absolute Vanilla from Madagascar where it is surrounded by spicy notes of...
Vanille by Molinard, is a eau de parfum for women that is a true journey of the senses, succumb to the pleasure of a gourmet and sensual vanilla, deliciously transgressive. An invitation to voluptuous exoticism....
Bo-Bo by Carner Barcelona is a fragrance from the Citrus olfactory family for men and women. This is a new FRAGANCE. Bo-Bo was launched in 2019. Bo-Bo, an ancient folk dance - a lively and joyous custom that still...
Muguet is an eau de parfum by Molinard for women, invites us to a walk through a garden in spring. Content 75 ml Fresh and green floral perfume Top notes: lily of the valley (lily) Heart notes: jasmine, green...
Musky Rain by Renier Perfumes is a fragrance for men and women, musky floral, soft and addictive, perfect for clandestine lovers. The fragrance opens with top notes of bergamot and litchi, wrapped in spicy rose,...