Tuberosis Laboratorio Olfattivo 100 ml Eau de Parfum
Tuberois by Laboratorio Olfattivo is a floral fragrance for men and women. Designed by Jean-Claude Ellena, who describes it like this:
"On a pleasant autumn evening, with golden light, the cold suddenly overwhelmed me. Winter would come along with dawn. Opening the door of the house, I turned to look for the last time at the last stem of the tuberose flowers, a gift from a summer that had lasted longer, thinking that in the morning I would go to pick it up to get drunk with its smell for a few more days. Since then, at a time when artificial lights respond to the night, tuberose unfurls with its soft voice an aroma of jasmine, plum and spices. It's a whisper, like a breeze, that doesn't get tired. And every evening, around midnight, his voice dies down, so we can wait for the same moment the next day. His scent is like his life, programmed."
Floral Perfume
Head Notes: Lily of the Valley, Green Leaves
Heart Notes: Lilac, Jasmine and Magnolia
Base Notes: Musks, Light Woods and Magnolia Pollen
16 other products in the same category:
The fragrance 'Iperborea' by Lorenzo Villoresi, is a light fragrance where his green and floral notes predominate. Top notes are lily of the valley, cyclamen, tangerine, orange, peach, flowers and citrus; heart notes...
Pimiento +++ is a perfume for men and women that is defined as a Mexican cocktail where the contrast of the heat of the combination of chili and saffron meets the freshness of alcohol and ice cubes. The name of the...
Vista Sul Mare de Linari is a marine perfume with citrus and aromatic notes that represents the immensity of an infinite blue ocean. It combines fresh citrus notes such as Calabrian bergamot, pink grapefruit, lemon...
Herbal Aquatica by Montale is a perfume for men and women from the Herbal and Woody Olfactory family, fresh and sweet, surprisingly sensual. Where the Lotus Flower, Papyrus and Salvia evoke a trip to the banks of the...
Verveine d'Eugène by James Heeley is a light and fresh fragrance for men and women elaborated on the basis of verbena of lemon and a note of bergamot, being the fresh and green note the currant that combined with a...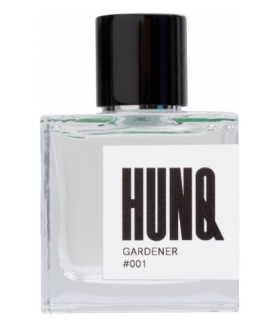 #001 GARDENER Gardener by Hunq is a green and aromatic perfume for men. Meet the exemplary caretaker of the freshly cut lawn. Immaculate yet playful, this fragrance is a blend of clean freshness and searing...
Unspoken Musk by Francesca Bianchi is a musky perfume for men and women which is on the olfactory map in a region closer to Humanity and Sensuality. It is an Emotional Musk as it generates almost a physical reaction...
The fragrance 'Uomo' Lorenzo Villoresi is an intense, fresh and elegant fragrance for men, with sandalwood touch, spices, precious woods, patchouli and vetiver. Content 100 ml.
Black Aoud by Montale, is a masculine woody and floral fragrance, designed by Pierre Montale. Its main notes are rose, french abdanum, musk, patchouli, mandarin and argan wood (oud). Content 100 ml Its special...
Vanille Patchouli Eau de Parfum by Molinard, is an oriental gourmand fragrance, for men and women where the exquisite paradox between provocation and delicacy is mixed. The irresistible fusion of Vanilla and Patchouli...
Angel's Dust by Francesca Bianchi is a powdered boudoir from times gone by, a lover is putting on lipstick while waiting for her lover to arrive.Face powder floats in the air, mixed with the scent of roses and the...
Ambre 114 by Histoires de Parfums is a perfume for men and women Oriental and Spicy, which was created by Gerald Ghislan and Magli Senequier. This mythical raw material has been improved with the composition 114. A...
With 'Teint de Neige' meaning 'Snow Colour', Lorenzo Villoresi in its creation evokes the delicate hue of the powdered fragance, bringing memories of the delicacy of aroma, softness talc, despite their apparent...
Sweet Peony by Montale, is a feminine perfume, from the Floral Fruit family. Where the majestic aroma of the Peony, is accented by a velvety and subtle combination of notes of jasmine, rose, peach and coconut,...
Latin Lover by Carner Barcelona is a Floral fragrance for men and women. Latin Lover was launched in 2017. The nose behind this fragrance is Jórdi Fernandez. Like a tempting and provocative love, fragrance with...