Vanagloria Laboratorio Olfattivo 100 ml Eau de Parfum
Vaagloria by Laboratorio Olfattivo is a floral fragrance for men and women. Designed by Dominique Ropion, who describes it like this:
For the Masters' Collection, he wanted to create a perfume that would express all the richness of vanilla in its many nuances. Vaingloria is based on a sublime quality of LMR vanilla beans, of which I have amplified the most subtle tones. This Bourbon Vanilla, grown in the Indian Ocean, is extracted using CO2, a cold extraction technique that reveals the full spectrum of its gourmand, floral, leather and spicy notes. Its leathery character is enhanced by saffron, addictive thanks to a hint of tonka bean, while swirls of incense add a mystical aura to the texture."
Amber and Vanilla Perfume
Head Notes: Saffron essential oil, Pineapple Accord
Heart Notes: Frankincense Resinoid, Frankincense Essential Oil, Tonka Bean Absolute
Base Notes: CO2 Vanilla Bean Extract, Musks
16 other products in the same category:
Tardes de Carner Barcelona is a floral woody musk fragrance for women. Tardes was launched in 2010. The nose behind this fragrance is Daniela (Roche) Andrier. A tribute to the peace and harmony of a summer...
Tuberois by Laboratorio Olfattivo is a floral fragrance for men and women. Designed by Jean-Claude Ellena, who describes it like this: "On a pleasant autumn evening, with golden light, the cold suddenly overwhelmed...
Nun is a Floral Citrus perfume for men and women of Laboratorio Olfattivo. It contains 100 ml   Perfume   With this word, NUN, the ancient Egyptian was referring to primordial water; this water gave birth to...
Incense Extrême by Andy Tauer is a Woody Amber perfume for men and women. Contains 50ml Minimalist, intense, clear. A perfume built around a natural CO2 extract of Boswellia serrata, also known as frankincense;...
Vista Sul Mare de Linari is a marine perfume with citrus and aromatic notes that represents the immensity of an infinite blue ocean. It combines fresh citrus notes such as Calabrian bergamot, pink grapefruit, lemon...
Stella Cadente by Linari is an Amber and Floral fragrance for women and men. The creation of this fragrance was inspired by the combination of different opulent scents of fruits and flowers from the Marrakesh night...
Lorenzo Villoresi with this fragrance brings back memories of the East and the Arabic markets across the Mediterranean, with a touch of pepper and African spices, getting a fresh, aromatic and spicy aroma. Content 100 ml
La Habana perfume by 19-69 in an Amber perfume for men and women, which illuminates the golden age of Cuban music, between the 30s and 50s. An aromatic, smoky and seductive fragrance. The composition includes Saffron,...
Starry Nights by Montale is a perfume for men and women that perfectly reproduces the memory of enjoying a relaxed evening outdoors with our friends under the starry night coat, the citrus aromas of Calabria Bergamot...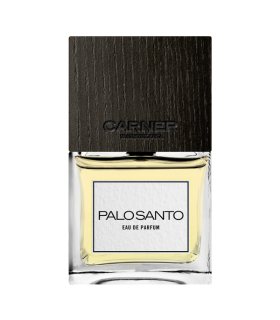 Palo Santo by Carner Barcelona is a fragrance for men and women. Palo Santo was launched in 2015. The nose behind this fragrance is Shyamala Maisondieu Notes of caramel, tonca bean and vetiver blend with the...
Brutus by Orto Parisi is a Fougère and Amber perfume extract for men and women. Inspired by brutalism and the historical Roman figure, Marcus Junius Brutus, known for his lack of rhetoric, entered a territory of...
#003 CARPENTER Carpenter by Hunq is a spicy and woody masculine perfume for men. He is the epitome of the passionate and hard-working man. He turns cedar wood, bezoin and pepper into his blood, sweat and...
The Chronic perfume is a tribute to the 1990s Southern California cannabis plantations. The fragrance notes include Bitter Grapefruit, Canabbis Accord and Moss. Like the entire 19-69 collection, it is a unisex...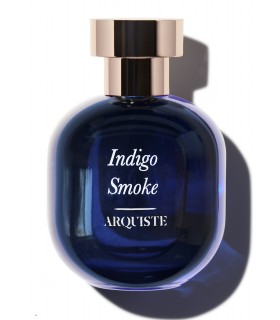 Indigo Smoke by Arquiste is a Woody fragrance for women and men. Evoking the traditional practice of smoking tea leaves in ancient China, Indigo Smoke is an aromatic landscape of narrow winding rivers, blue...
1876 by Histoires de Parfums is a women's perfume from Histoires de Parfmus, which mentions the year of birth of Mata Hari, which means "the eye of the day" in Malay. A beautiful discovery for this famous spy, whose...
#001 GARDENER Gardener by Hunq is a green and aromatic perfume for men. Meet the exemplary caretaker of the freshly cut lawn. Immaculate yet playful, this fragrance is a blend of clean freshness and searing...
Customers who bought this product also bought:
Head Notes: Cistus Labdanum, Elemi, Cardamom, Saffron Heart Notes: Super essence incense, Fumencens, Hydrocarboresin, Cypriol, Base Notes: Virginia Cedar Wood, Guayaco Wood, Kashmir, Ambermax, Musk