Gin Fizz 100 ml Eau de Toilette Lubin
Floral and Fresh Perfume  with notes of lemon and base ofaldehyde and musk; Gin Fizz was reissued and updated by Lubin in 2009 by famed perfumer Thomas Fontaine's. Fame perfume comes from 1955, when the firm created for actress and Princess Grace Kelly, a fragrance that evokes elegance, freshness and brilliance. Content 100 ml
Calculated from
5
reviews
Gin Fizz is a classic fragrance. It is sophisticated, light, and appealing to most. Absolutely lovely!
Gin Fizz by Lubin is a long lost friend. Unfortunately, Maison Parfum does not know the difference between eau de toilette and eau de parfum.Nor do they appreciate the difference in price between the two. They spoiled my enjoyment of this wonderful perfume.
Every day Wish it lasted longer. And came in other products like lotion etc
My wife uses the product on a regular basis. It is an excellent product.
16 other products in the same category: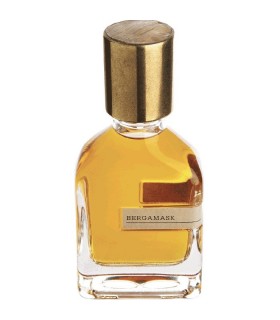 Bergamask by Orto Parisi is an extract of Citrus and Woody perfume for men and women. Bergamask is a bold fragrance that recreates feelings of attraction and repulsion by combining two contrasting ingredients:...
Night in Paris, in the cabaret under the clink of champagne glasses, bright red lips, feathers and sequins, the show begins !!. The memory of this unforgettable night lasts until the next morning.Feminine, floral,...
A gentle breath of green forests and exotic lands. A fragrance with the force and solemnity of aromatic woods. A soothing fragrance and earthy notes, with hints of citrus, cedar and rosewood. Content 100 mlTop notes:...
Behique de Renier Perfumes is an aromatic and woody perfume for men and women, inspired by the shaman of the Taino Indian tribes, a dreamy and mysterious aroma. Since its release, a work of art is perceived that does...
The master perfumer Jean-Claude Ellena, inspired by his love for Italy, created for men and women the Parfum Cologne Mandarino, a portrait of Italian happiness. Mandarino is the first of the collection "Viaggio in...
Oud Rain by Renier is an amber and woody perfume for men and women, optimistic and conquering that combines a rain of tropical joy with notes of oud. With a delicious top note of tropical fruits like tangerine, mango,...
Spicy and Citrus Molinard Perfume for men and women don ginger becomes a symbol of exoticism at our fingertips, more than an invitation, ginger provokes a trip to our senses with a bewitching and invigorating richness...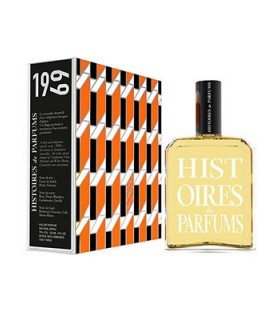 '1969 Parfum de Revolte by Histoires de Parfums' is an Oriental Gourmand fragrance for women. The nose behind this fragrance is Gerald Ghislain. Content 120 mlFragranceTop Note: peachMiddle Notes: pink, white flowers,...
Aphélie is a feminine perfume that stands out in a unique way: like an aphelion, the orbital point at which a celestial object is farthest from the sun. Mysterious, Aphélie is connected with the cosmos: subject to the...
#1 (for you) / parfum trouvé Perfume for men and women, # 1 is one of the first creations of Miller et Bertaux, a poetic perfume full of intensity and woody with notes of cedar, sandalwood, ylang-ylang and spices....
Orange Star by Andy Tauer is an Amber Floral fragrance for women and men launched in 2010. A fresh take on citrus that brings us a rich citrus fragrance with a clean orange blossom at its heart and a smooth,...
Purple Haze is a perfume for men and women that reflects the hippie movement and the counterculture, like John and Yoko's bed-and-breakfasts in Amsterdam and Montreal or the Woodstock Festival (1969). The fragrance...
Arabians Tonka, is a perfume for men and women for lovers of different perfumes, is the accomplice of the Arabs, a fragrance tribute to the Arabian horse. A fine blend of spicy notes, roses, tonka bean and bergamot...
Bo-Bo by Carner Barcelona is a fragrance from the Citrus olfactory family for men and women. This is a new FRAGANCE. Bo-Bo was launched in 2019. Bo-Bo, an ancient folk dance - a lively and joyous custom that still...
Vanhera is a Vanilla, Woody and Spicy perfume for men and women of Olfactory Laboratory. It contains 100 ml Perfume Vanhera is a splendid absolute Vanilla from Madagascar where it is surrounded by spicy notes of...
Customers who bought this product also bought:
Grisette, pink complexion, innocent look, runs and rushes towards her fickle suitor. However, she dreams of the Other, and dreams, tender look, with the romance that begins. A promise more certain than previous oaths:...
Spray Room from Culti Milano. Content 100 ml IMAGINE A sunny day in the countryside, marked by the reassuring aroma of the citrus peel. Its aroma extends and remains suspended between a pleasant acrid flavor and...
Refill Bouquets by the italian firm  Vranjes. Content 500 mlPerfumeAmber. rich and heady fragrance with elegant oriental overtones. The Amber and the Iris Flower merge with Cistus, Patchouli, Lábdanum, Sandalwood and...
Refill for bouquets from the Italian firm Culti Milano, with fragrance 'Aramara'. Content 1 Liter. IMAGINE A sunny day in the countryside, marked by the reassuring aroma of the citrus peel. Its aroma extends and...
Refill Bouquets by the italian firm  Dr. Vranjes. Content 500 mlPerfume Rosso Nobile. Initial orange notes enhance in the floral part formed by the absolute of violet and flowers of magnolia, accords of plum complete...