Dark Purple Eau de Parfum 100 ml Montale
Dark Purple by Montale, it is a feminine fragrance, sophisticated and seductive, where the subtle mixture of plum and teak, is intermingled with the sensuality of the rose. Content 100 ml
Fragrance
Fragrance
Head Notes: plum, orange
Heart Notes: pink, geranium, patchouli, red berries
Base notes: amber gray, teak wood, white musk
16 other products in the same category:
1899 Hemingway by Histoires de Parfums is an oriental and woody fragrance for women and men. 1899 Hemingway was released in 2013. The nose behind this fragrance is Gerald Ghislain. Content 60 ml Perfume Top notes...
D600 by Carner Barcelona is a spicy woody fragrance for men and women. D600 was launched in 2010. The nose behind this fragrance is Christophe Raynaud. A perfume that captures the urban lifestyle and the...
Intense Tiaré by Montale, is an oriental and floral floral fragrance for men and women, designed by Pierre Montale. Its main notes are the flower tiare, coconut, rose, jasmine, ylang-ylang and vanilla. Content 100 ml...
Latin Lover by Carner Barcelona is a Floral fragrance for men and women. Latin Lover was launched in 2017. The nose behind this fragrance is Jórdi Fernandez. Like a tempting and provocative love, fragrance with...
Red Tobacco by Mancera is a warm and fascinating perfume for men and women. Red Tobacco is an incredibly powerful and sensual aroma that combines Cuban tobacco and spices. Woody and Spicy Perfume Top Notes:...
Bo-Bo by Carner Barcelona is a fragrance from the Citrus olfactory family for men and women. This is a new FRAGANCE. Bo-Bo was launched in 2019. Bo-Bo, an ancient folk dance - a lively and joyous custom that still...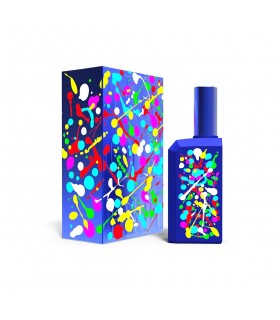 This is not a blue bottle 1/.2 is a woody floral musky perfume for men and women. It is an explosion, a prism that refracts light into a splash of colors. A beam of ivy, lilac and lily of the valley illuminates a...
Lorenzo Villoresi with this fragrance brings back memories of the East and the Arabic markets across the Mediterranean, with a touch of pepper and African spices, getting a fresh, aromatic and spicy aroma. Content 100 ml
Oh, ooOoh …oh ( mist, wood, wind and guitar ) The Eau de Parfum 'Oh, ooOoh ... oh' by Miller et Bertaux, for men and women, speaks of a wooden house facing the sea that we barely distinguish after the mist, a cup,...
This fragrance Lorenzo Villoresi, Yerbamate, is inspired by the freedom and nature that provides fresh grass, hay cut rencién, and countless plants and flowers of the fields, enhanced by air and sun. Content 100 ml
This perfume for women and men, with its main notes of Leather and Oriental, where the mystical flower of rituals and magic! Tuberéuse (Nard) always provokes! More than a poison, its nectar of honey is a true...
Venice, the riverside city of love. In that year of 1725 was born the man whose name would symbolize seduction: Giacomo Girolamo Casanova."So, what is love? A illness to which man is prone to any age,.For each...
Verveine d'Eugène by James Heeley is a light and fresh fragrance for men and women elaborated on the basis of verbena of lemon and a note of bergamot, being the fresh and green note the currant that combined with a...
MyLO is a fruity and floral perfume for men and women of Laboratorio Olfattivo. It contains 100 ml Perfume A lovely and sunny fragrance inspired by the White Lily, one of the most beloved flowers in perfumery. A...
Eau D'Hadrien is an emblematic parfum of Goutal. Burning sun and the blinding light of Tuscany add to the charm of the cypress-lined terraces. The hottest hour of the day is the best time to sink into the soft shade...
1740 by Histoires de Parfums is a perfume designed for a modern hedonist. A perfume with a strong personality that inspires us to explore each and every one of the scandalous freedoms of the Enlightenment through...
Customers who bought this product also bought:
Sticks air freshener firm Dr. Vranjes. Content 500 ml. It Includes 8 vegetable sticks. Perfume Head notes: Siberian PineHeart Notes: Musk, Lavender and Vanilla.Background Notes: Wild Mint
Musc by Molinard, is an eau de parfum for men and women, Musc sincerely emphasizes the characteristics of a refined and sensual echo, before flourishing in the softness of the skin. Content 75 ml Like a warm and...
Bouquet from the firm Culti Milano. Content 250 ml IMAGINE The richness of the Apulian countryside, with pomegranates loaded with fruit between the dry stone walls. Continue in the thicket that dominates the...
Vanille by Molinard, is a eau de parfum for women that is a true journey of the senses, succumb to the pleasure of a gourmet and sensual vanilla, deliciously transgressive. An invitation to voluptuous exoticism....
Refill for Bouquets by Locherber Milano with aroma Azad Kashmere. Contents 500 ml Imagine the silence, the great contrasts, from the inaccessible spaces of the mountains to the immense valleys, temperature...