Dark Purple Eau de Parfum 100 ml Montale
Dark Purple by Montale, it is a feminine fragrance, sophisticated and seductive, where the subtle mixture of plum and teak, is intermingled with the sensuality of the rose. Content 100 ml
Fragrance
Fragrance
Head Notes: plum, orange
Heart Notes: pink, geranium, patchouli, red berries
Base notes: amber gray, teak wood, white musk
16 other products in the same category:
1828 de Histoires de Parfums, is a masculine perfume, which commemorates the birth of the French writer Jules Verne in Nantes, a perfume for sophisticated, dreamy and adventurous men like the famous French writer....
Eau D'Hadrien is an emblematic parfum of Goutal. Burning sun and the blinding light of Tuscany add to the charm of the cypress-lined terraces. The hottest hour of the day is the best time to sink into the soft shade...
Jasmin de Molinard is a perfume of a poetic, delicate and exuberant nature, the starry flower transports us to the gardens of our childhood. Jasmin de Molinard exudes a sensuality through her assertive femininity....
1899 Hemingway by Histoires de Parfums is an oriental and woody fragrance for women and men. 1899 Hemingway was released in 2013. The nose behind this fragrance is Gerald Ghislain. Content 60 ml Perfume Top notes...
The new version of Idole Lubin, is a remake of a classic seventies created and then redesigned in 2011 by perfumer Olivia Giacobetti. Perfume woody and balsamic. The inspiration for the Idole line are adventures and...
The wake of a fragrance that melts with the hair, for a night of sleep. Composition specially prepared to perfume your hair created by Lorenzo Villoresi. Content 50 ml With 'Teint de Neige' meaning 'Snow Colour',...
The master perfumer Jean-Claude Ellena, inspired by his love for Italy, created for men and women the Parfum Cologne Mandarino, a portrait of Italian happiness. Mandarino is the first of the collection "Viaggio in...
Menthe Fraîche by James Heeley is an extremely fresh perfume, for women and men,  that expresses current and natural nuances. This freshness is obtained through the crushed mint together with green tea and combined...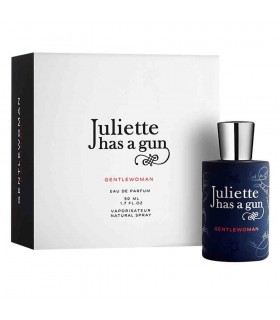 Gentlewoman Eau de Parfum is a feminine fragrance with top notes of Essence of Neroli, orange blossom and a woody and musky base, which is interspersed with almond essence to involve us with subtlety and elegance....
Ginger & Orange Blossom Candle 3.5 kg 4 wicks of Cerería Mollá Cheerful and bright aroma where citrus notes mix with the sensual perfume of white flowers and the elegance of noble woods. Citrus and Floral Perfume
Aqua Gold by Montale is a fragrance for men and women that is inspired by the beautiful painting that leaves us the characteristic landscape of the island of Capri to elaborate a creation of contrasts between the...
Musc by Molinard, is an eau de parfum for men and women, Musc sincerely emphasizes the characteristics of a refined and sensual echo, before flourishing in the softness of the skin. Content 75 ml Like a warm and...
Indian Study by Miller et Bertaux is a tribute to sandalwood, which combines the Mysore Sandalwood and the Amyris Sandalwood. These two types of sandalwood are recognized for their purifying properties, and spicy...
Floral and Fresh Perfume  with notes of lemon and base ofaldehyde and musk; Gin Fizz was reissued and updated by Lubin in 2009 by famed perfumer Thomas Fontaine's. Fame perfume comes from 1955, when the firm created...
The master perfumer Jean-Claude Ellena, inspired by his love for Italy, created the Parfum Limone for men and women within the "Viaggio in Italia" collection which its own author describes as follows: "Limone...
Red Vetiver de Montale, is an woody masculine fragrance, slightly special that gives it its warmth, making this unique fragrance the combination with the freshness of Vetiver. Its main notes are sandalwood, red cedar,...
Customers who bought this product also bought:
Refill for Bouquets by Locherber Milano with aroma Azad Kashmere. Contents 500 ml Imagine the silence, the great contrasts, from the inaccessible spaces of the mountains to the immense valleys, temperature...
Mikado in decorative glass jar with ceramic lid and shaped rods triptych, Esteban french firm, produces a captivating and mysterious sexy halo filling your home with memories of trips to Africa. Teck and Tonka...
Sticks air freshener firm Dr. Vranjes. Content 500 ml. It Includes 8 vegetable sticks. Perfume Head notes: Siberian PineHeart Notes: Musk, Lavender and Vanilla.Background Notes: Wild Mint
Bouquet from the firm Culti Milano. Content 250 ml IMAGINE The richness of the Apulian countryside, with pomegranates loaded with fruit between the dry stone walls. Continue in the thicket that dominates the...
Textile Perfume by Mathilde M. with 'Rose Élégante', it is a floral and powdery perfume, which brings us elegance and softness of rose petals. Content 100 ml