1828 Eau de Parfum 120 ml Histoires de Parfums
1828 de Histoires de Parfums, is a masculine perfume, which commemorates the birth of the French writer Jules Verne in Nantes, a perfume for sophisticated, dreamy and adventurous men like the famous French writer. Contains 120 ml
Citrus and Aromatic Perfume
Head Notes: Grapefruit, Italian Lemon, Tangerine, Eucalyptus
Heart Notes: Nutmeg, Black Pepper
Base Notes: Atlas Cedar, Patchouli, Siberian Pine, Vetiver, Incense
1740 represents the year of birth of a Parisian knight, named Donatien-Alphonse-François, famous as the Marquis de Sade. Imprisoned many times by his licentious morals, he would no doubt have enjoyed this spicy, woody perfume, an invitation to pleasure.
16 other products in the same category:
Arabians by Montale, is an Oriental masculine and feminine fragrance inspired by the «King of the Desert»: The Arabian Horse. Charisma and mystery for a perfume of an elegant king. Content 100 ml   Oriental Perfume...
Ninfeo Mio is an eau de toilette for men and women, from the woody and aromatic family. Contains 100 ml In June, the nature around Rome is splendid. In the wonderful garden of Ninfa, the alleys planted with...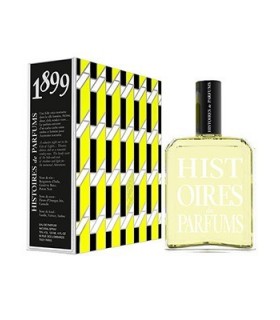 1899 Hemingway by Histoires de Parfums is an oriental and woody fragrance for women and men. 1899 Hemingway was released in 2013. The nose behind this fragrance is Gerald Ghislain. Content 120 ml Perfume Top notes...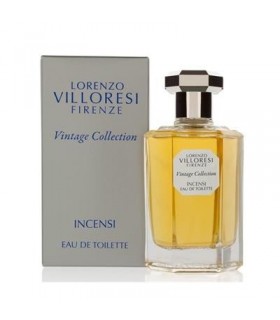 The fragrance 'INCENSI' by Lorenzo Villoresi, belongs to the 'Vintage' collection, transporting us Orient through its 'Spice Routes' perfume has fresh notes of sour apple and orange blossom with touches of myrrh, and...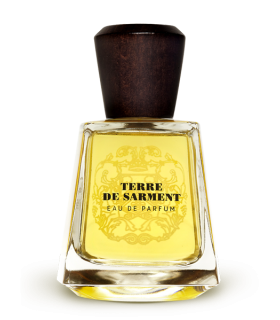 Beyond the evocation, this perfume unisex, shows the magnificence of the Grand Champagne, 'Terre de Sarment' also brings us to remember the scent of resins his vines in the morning dew. Inspired by the landscape of...
This fragrance Lorenzo Villoresi, Yerbamate, is inspired by the freedom and nature that provides fresh grass, hay cut rencién, and countless plants and flowers of the fields, enhanced by air and sun. Content 100 ml
Sweet Peony by Montale, is a feminine perfume, from the Floral Fruit family. Where the majestic aroma of the Peony, is accented by a velvety and subtle combination of notes of jasmine, rose, peach and coconut,...
The wake of a fragrance that melts with the hair, for a night of sleep. Composition specially prepared to perfume your hair created by Lorenzo Villoresi. Content 50 ml With 'Teint de Neige' meaning 'Snow Colour',...
Vetiver Sensuel by Mancera, is a perfume for men and women where the pungent scent of grass and flowers that wake up after a warm rain reveals a woody amber vetiver. A zen, modern fragrance with personality. Woody,...
Instant Crush by Mancera is a perfume for men and women where the magical combination of jasmine, rose and amber provides a mixture of sensuality and romanticism. Instant Crush is a wave of elegance that combines...
Pimiento +++ is a perfume for men and women that is defined as a Mexican cocktail where the contrast of the heat of the combination of chili and saffron meets the freshness of alcohol and ice cubes. The name of the...
Diamond Greedy by Montale is a Gourmand and Fruity feminine perfume that opens with notes of mandarin zest and pear that elevates the sublime magnitude of the chocolate. The heart of it combines the delicate rose with...
Nerotic is an Aromatic and Woody perfume for men and women of Laboratorio Olfattivo. It contains 100 ml Perfume Hypnotic, sensual, sexual, erotic, nerotic ... Nerotic. Nerotic is a charming and addictive...
'1969 Parfum de Revolte by Histoires de Parfums' is an Oriental Gourmand fragrance for women. The nose behind this fragrance is Gerald Ghislain. Content 60 mlFragranceTop Note: peachMiddle Notes: pink, white flowers,...
Coccobello by James Heeley is a perfume that contains within its bottle the true paradise an essence that takes us to a tropical island where the leaves of palm trees are bathed in the morning dew and kissed by the...
1804 is a feminine perfume by Histoires de Parfmus, which mentions the year of birth of the first great modern woman, 'George Sand', great writer, lover and committed to the causes of time. A perfume that reflects his...