Need_U Laboratorio Olfattivo 100 ml Eau de Parfum
Need_U is a musky perfume for men and women of Olfactory Laboratory. It contains 100 ml
Perfume
I need you, Need_U.
Some simple words to describe an extreme and strong need. In this case, the need for perfume on the skin to express itself, to tell its story, its intentions, with no other means than our own skin. When this encounter occurs, Need_U releases all its seductive power.
Musky perfume
Head Notes: Italian Lemon, Pink Pepper
Heart Notes: White Flowers, Jasmine, Marine Spray
Base Notes: Ambroxan, Sandalwood, White Muskk
16 other products in the same category:
Orange Star by Andy Tauer is an Amber Floral fragrance for women and men launched in 2010. A fresh take on citrus that brings us a rich citrus fragrance with a clean orange blossom at its heart and a smooth,...
Sensual Instinct by Montale is an Oriental perfume for men and women that invites you to let yourself be carried away by your most primitive instinct. A lush, warm and dense fragrance that combines bright notes of...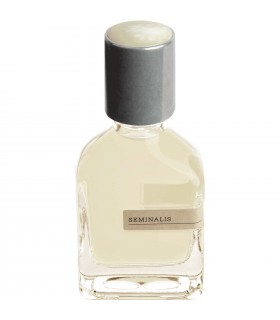 Seminalis by Orto Parisi is an Oriental and Woody perfume extract for men and women. This fragrance pays tribute to life itself. Bourgeonal, which suggests the fragrances of lily of the valley, is an aromatic...
Bruma by Maison Trudon is a floral and powdery perfume for men and women that contains a distinguished, almost animal sensuality. At night, a rider draws inner strength from the elements that surround her: her horse...
Chinese Tobacco by 19-69 brings back memories of French colonial Indochina and legendary films like Indochine and Apocalypse Now. Reflections on the different contrasts of Asia. East meets West, old meets new. The...
L'Ae Du Désert Marocain de Tauer Perfumes is an Eau de Toilette turned into an aromatic and spicy classic for powerful, sensual and pure men and women, which evokes the pleasure of the night in the desert watching the...
Starry Nights by Montale is a perfume for men and women that perfectly reproduces the memory of enjoying a relaxed evening outdoors with our friends under the starry night coat, the citrus aromas of Calabria Bergamot...
'Aurea Maris' by Lorenzo Villoresi is a fragrance is a fresh, citrus and aromatic fragrance for men and women. Where the breeze gently caresses the grass, flowers and shrubs of the Mediterranean and the golden...
This is not a blue bottle 1 / .1 is an innovative unisex perfume from Histoires de Parfums, where its packaging draws our attention thanks to its uniformity and its electric blue color. A perfume created from the...
Grisette, pink complexion, innocent look, runs and rushes towards her fickle suitor. However, she dreams of the Other, and dreams, tender look, with the romance that begins. A promise more certain than previous oaths:...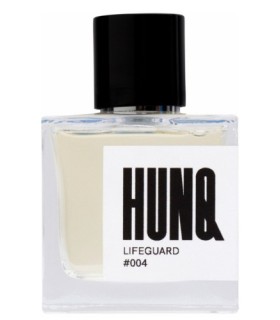 #004 LIFEGUARD Lifeguard by Hunq is a musky, floral and fresh masculine perfume for men. He is not only your hero, but your guardian angel disguised in this attractive aquatic bouquet. He makes you forget...
Acqua di Colonia de Lorenzo Villoresi is reminiscent of a classic good taste, with its formulation with natural essential oils of bergamot, lemon, sage and rosemary. An active smell, with a positive and refreshing...
Lubin's Princesses de Malabar is a tribute to the legendary Spice Route of the Malabar Coast, where luxury and sensuality intertwine in a captivating olfactory experience. Our perfumers have created a masterpiece that...
Floral and Fresh Perfume  with notes of lemon and base ofaldehyde and musk; Gin Fizz was reissued and updated by Lubin in 2009 by famed perfumer Thomas Fontaine's. Fame perfume comes from 1955, when the firm created...
Pathchouli Noir, is a woody and aromatic perfume for men and women where Patchouli is the protagonist, a plant that began to be cultivated and used in the East and its aroma exhales spirituality thanks to the intense...
Vista Sul Mare de Linari is a marine perfume with citrus and aromatic notes that represents the immensity of an infinite blue ocean. It combines fresh citrus notes such as Calabrian bergamot, pink grapefruit, lemon...
Customers who bought this product also bought:
With 'Teint de Neige' meaning 'Snow Colour', Lorenzo Villoresi in its creation evokes the delicate hue of the powdered fragance, bringing memories of the delicacy of aroma, softness talc, despite their apparent...
Arabians by Montale, is an Oriental masculine and feminine fragrance inspired by the «King of the Desert»: The Arabian Horse. Charisma and mystery for a perfume of an elegant king. Content 100 ml   Oriental Perfume...
Bruma by Maison Trudon is a floral and powdery perfume for men and women that contains a distinguished, almost animal sensuality. At night, a rider draws inner strength from the elements that surround her: her horse...
Décou-Vert is a Green Floral perfume for men and women by Olfactory Laboratory. It contains 100 ml Perfume Look beyond the leaves, the dense vegetation: everything seems green. Décou-Vert is released in the air...
Oh, ooOoh …oh ( mist, wood, wind and guitar ) The Eau de Parfum 'Oh, ooOoh ... oh' by Miller et Bertaux, for men and women, speaks of a wooden house facing the sea that we barely distinguish after the mist, a cup,...